Photo: Daniel Ercsey
Tokaj is a celebratory wine experience for all wine lovers, at least when it comes to sweet wines. However, this is precisely what the poor producers are struggling with, as the market for sweet wines is shrinking and that's what they are best at, so the Tokaj wine region is facing some very important changes if it wants to survive.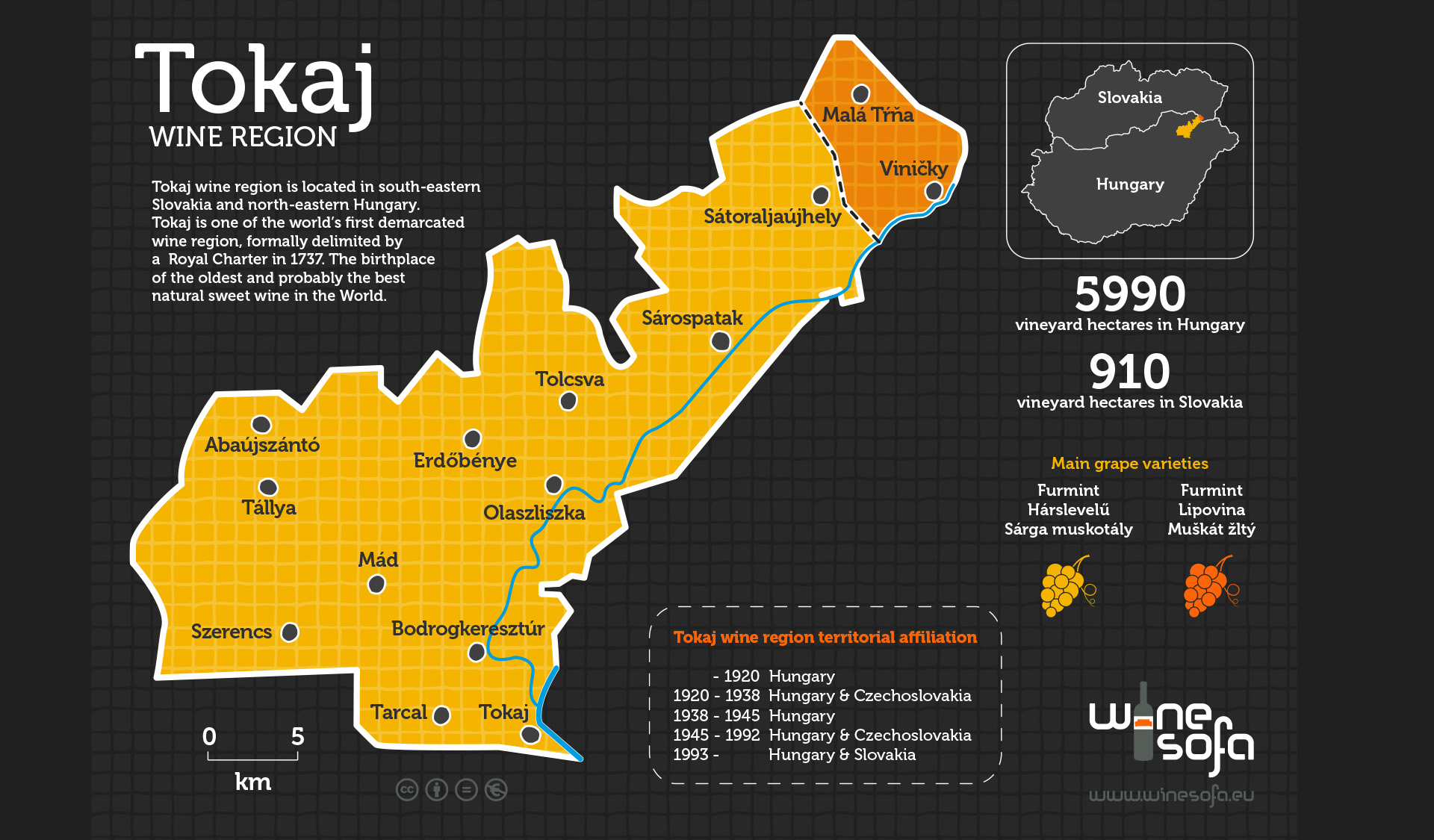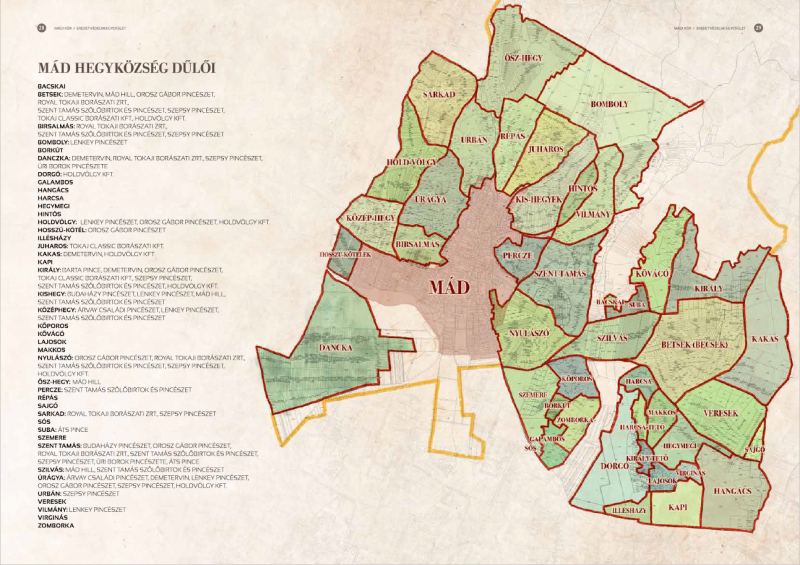 These and similar thoughts were going through my mind when we sat down for a minimalist editorial meeting in Doctor Váncsodi's kitchen in Pécs. By the way, regarding the extremely varied gastronomic pairings of sweet Tokaj wines, especially Szamorodni and Aszú, it's worth watching the Lecsengés Tokaj Wine School (only in Hungarian, but I will write an English sub.) , or at least the last part of the video, where I also think out loud.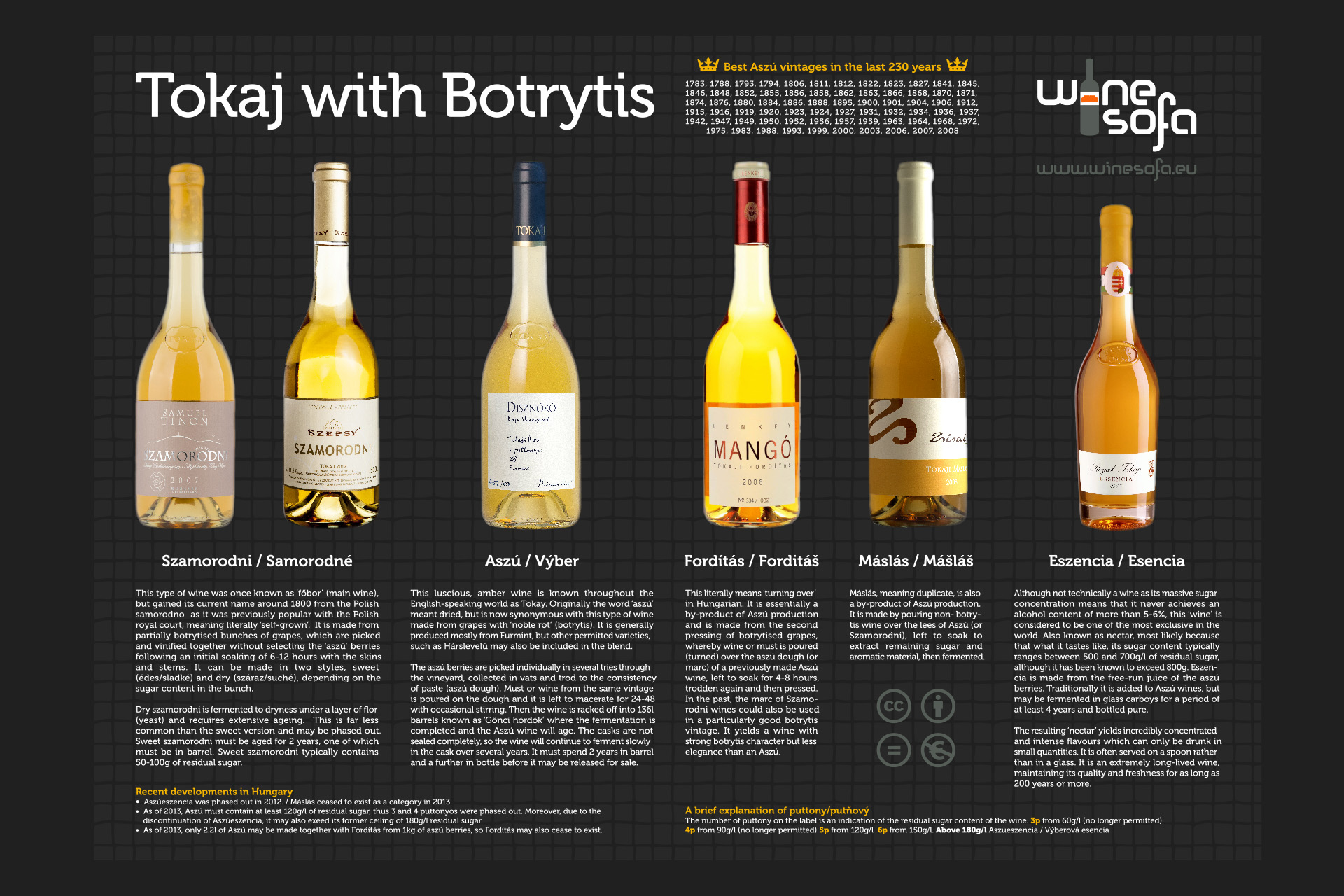 As far as István Balassa is concerned, he laid the foundations of his 17-hectare estate in 2005, and his story has developed very nicely since then, with 11 vineyards and 41 parcels currently in the Mád, Tarcal and Tokaj areas, enabling him to showcase the values of the wine region, both in terms of dry and sweet wines.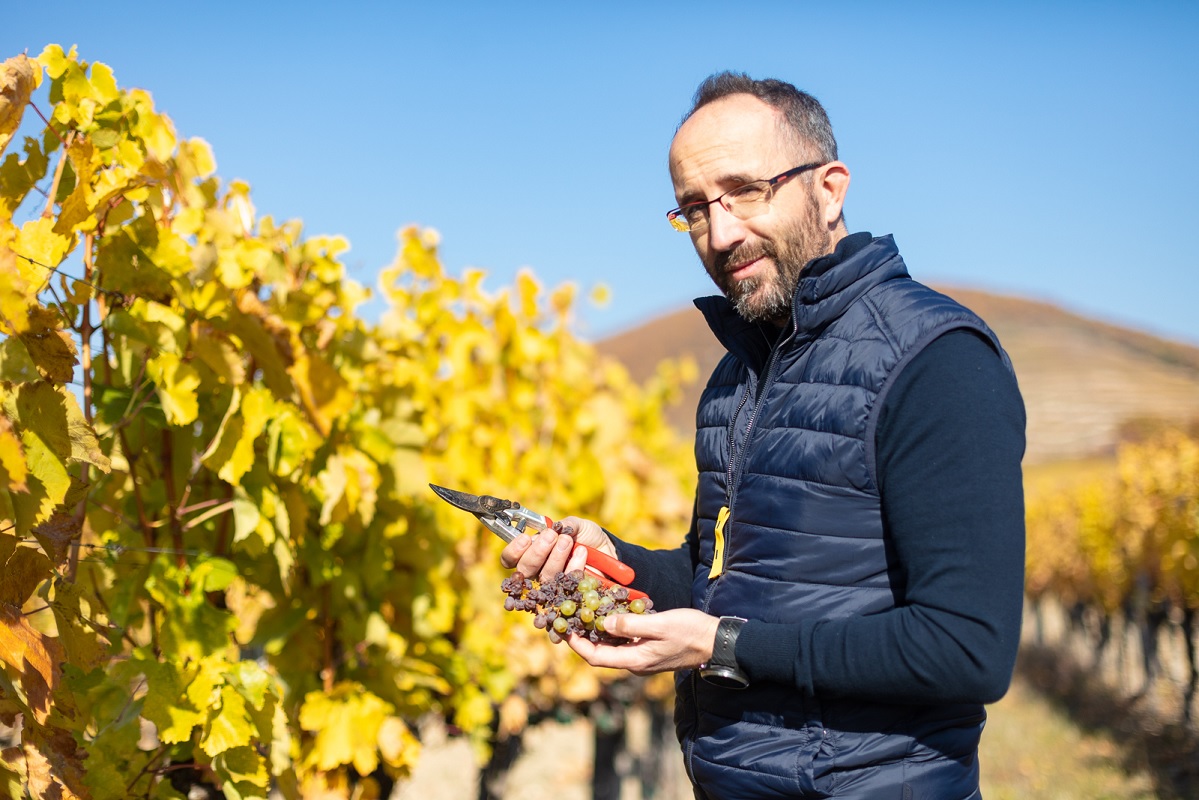 Source: www.bor.hu
We began with a dry wine from 2017. To start with, it is important to clarify that 2017 was a particularly hot vintage in Tokaj, similar to 2013, with both years marked by botrytis. Thus, 2017 was a real Aszú year, as evidenced by the very high quality Aszús that have recently been released or are already available (see the description of the Szepsy Szent Tamás 6 puttonyos Aszú costing 180,000 HUF in this article).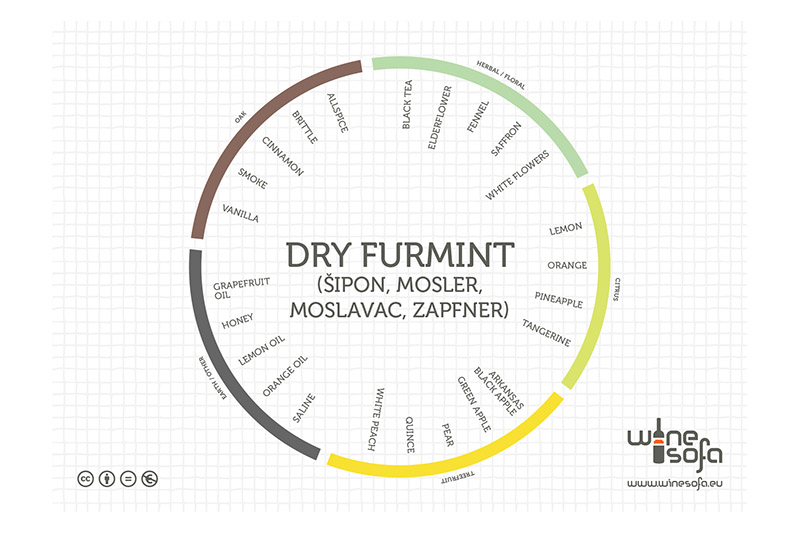 Kakas dry Furmint 2017 I 88 points
Medium lemon colour. On the nose, a hint of sweetcorn, semolina and peach. Medium body and elegant structure on the palate with citrus, apple and peach. Beautifully structured with a long finish, but the slight boiled sweetcorn nose on the nose made me wonder how long it would age. Although, it was definitely showing its best side at this moment!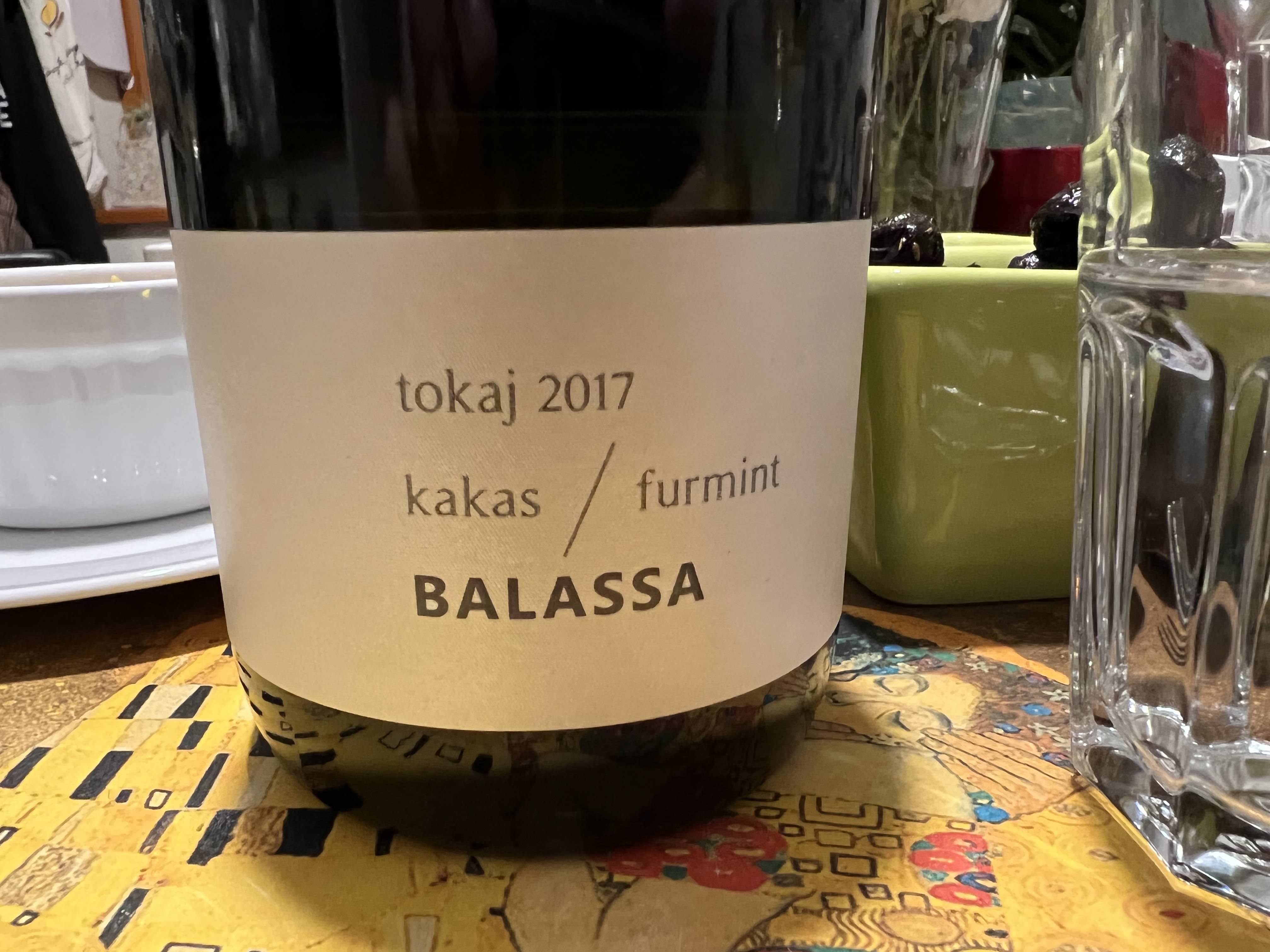 Photo: Daniel Ercsey
By the way, István Balassa István is not afraid to rock the boat in the wine region, because what else could the act of planting Riesling in Szent Tamás, Mád's legendary vineyard, mean?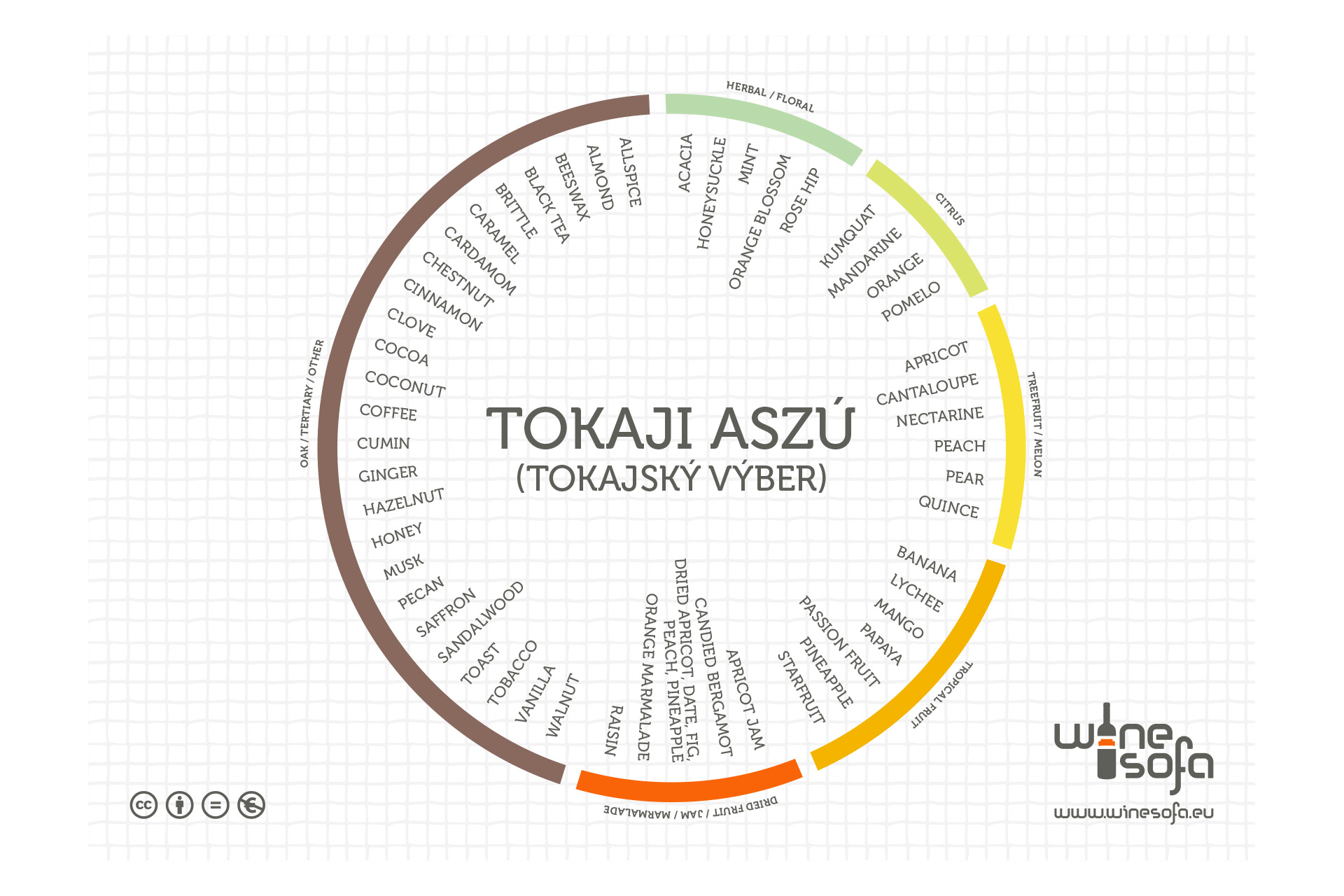 Another important thing to note about the Kakas Furmint is that our host was waiting for us with a Moroccan dish of whole roasted saffron chicken, filled with dried fruit couscous, which I thought was a wonderful match for the acidity and flavours of the Furmint. But let's move onto the 2017 Szamorodnis, as we also had the pleasure of tasting another, the Bomboly Szamorodi, which was also shortlisted for the 2020 Wine of the Year, with 95 points, by Decanter. (Click here for the tasting notes that show that we 'only' gave the wine 94 points!) As István Balassa put it, in 2017, everything came together to try and show the differences between, and even within, vineyards with Szamorodni, which resulted in the Betsek Trilogy. Let's start the tasting with another big-name vineyard in Mád, Nyulászó, and then we'll move on to Betsek.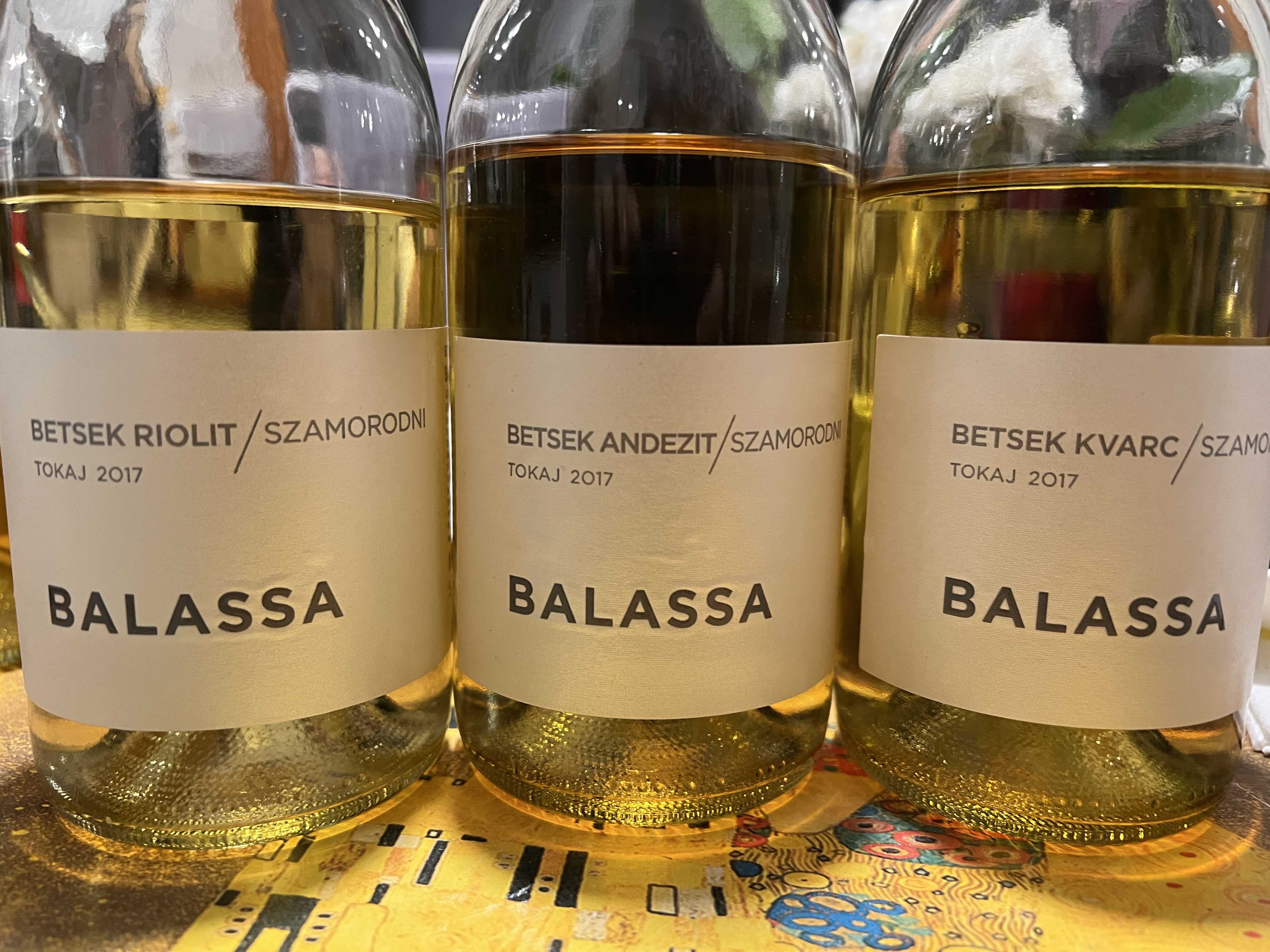 Photo: Daniel Ercsey
Nyulászó sweet Szamorodni 2017 (166 g/l residual sugar) I 94 points
Medium gold colour. The nose is all wild honey and turmeric with vibrant minerality and ever more tropical fruit as it opens. Medium to full-bodied on the palate with appealing acidity and serious depth and complexity, orange zest and mint, candied lime and honey, green tea and mandarin, clove and pineapple and an almost infinite finish.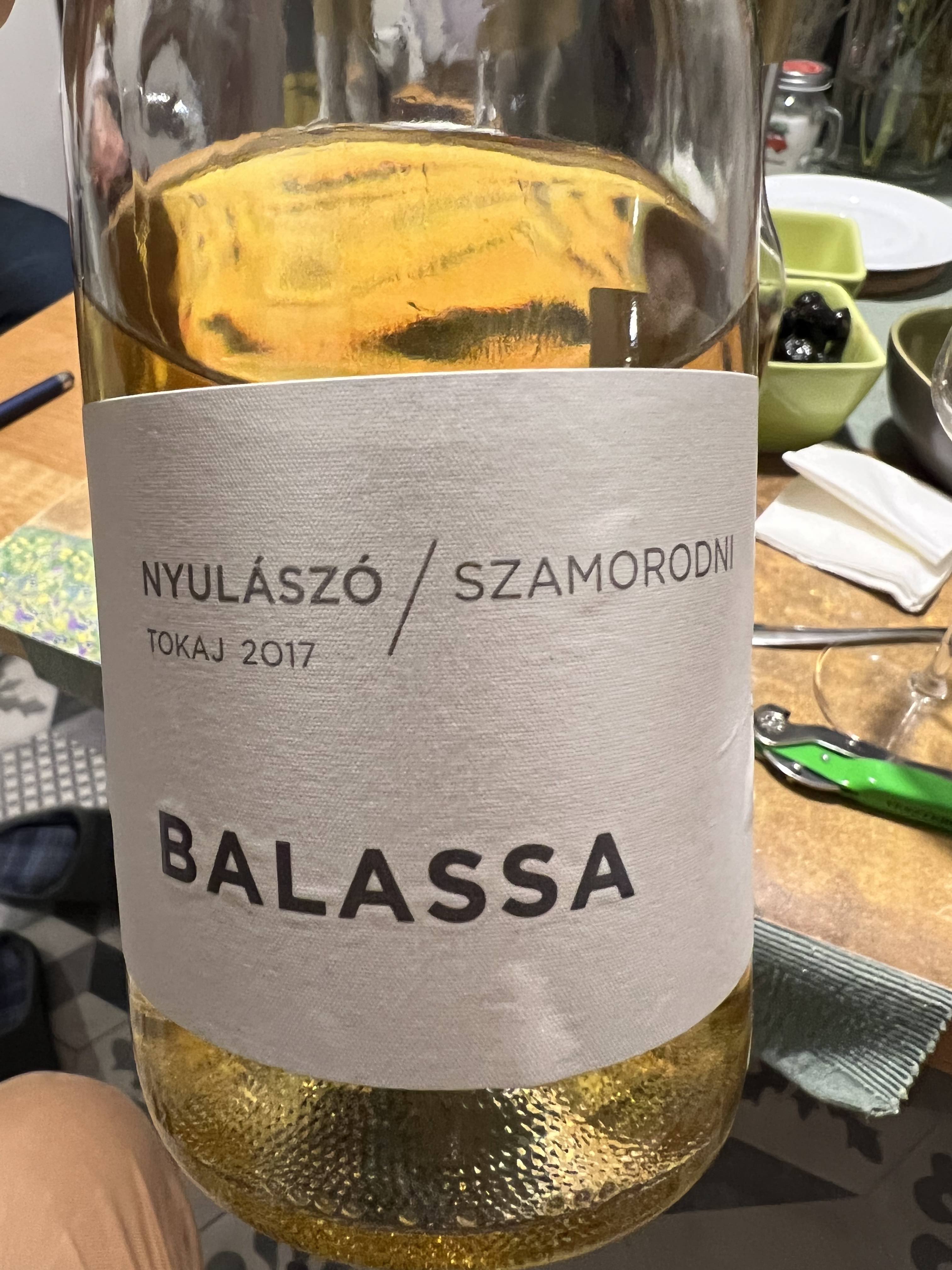 Photo: Daniel Ercsey
Betsek Kvarc sweet Szamorodni 2017 (200 g/l residual sugar) I 91 points
Medium gold colour. Intense Mediterranean aromas with candied citrus, cinnamon and other oriental spices. Full body, dense and chewy texture, lush flavours but slightly on the sweet side. Dominated by flavours of brittle and honey with ripe peach in the background. For hedonists!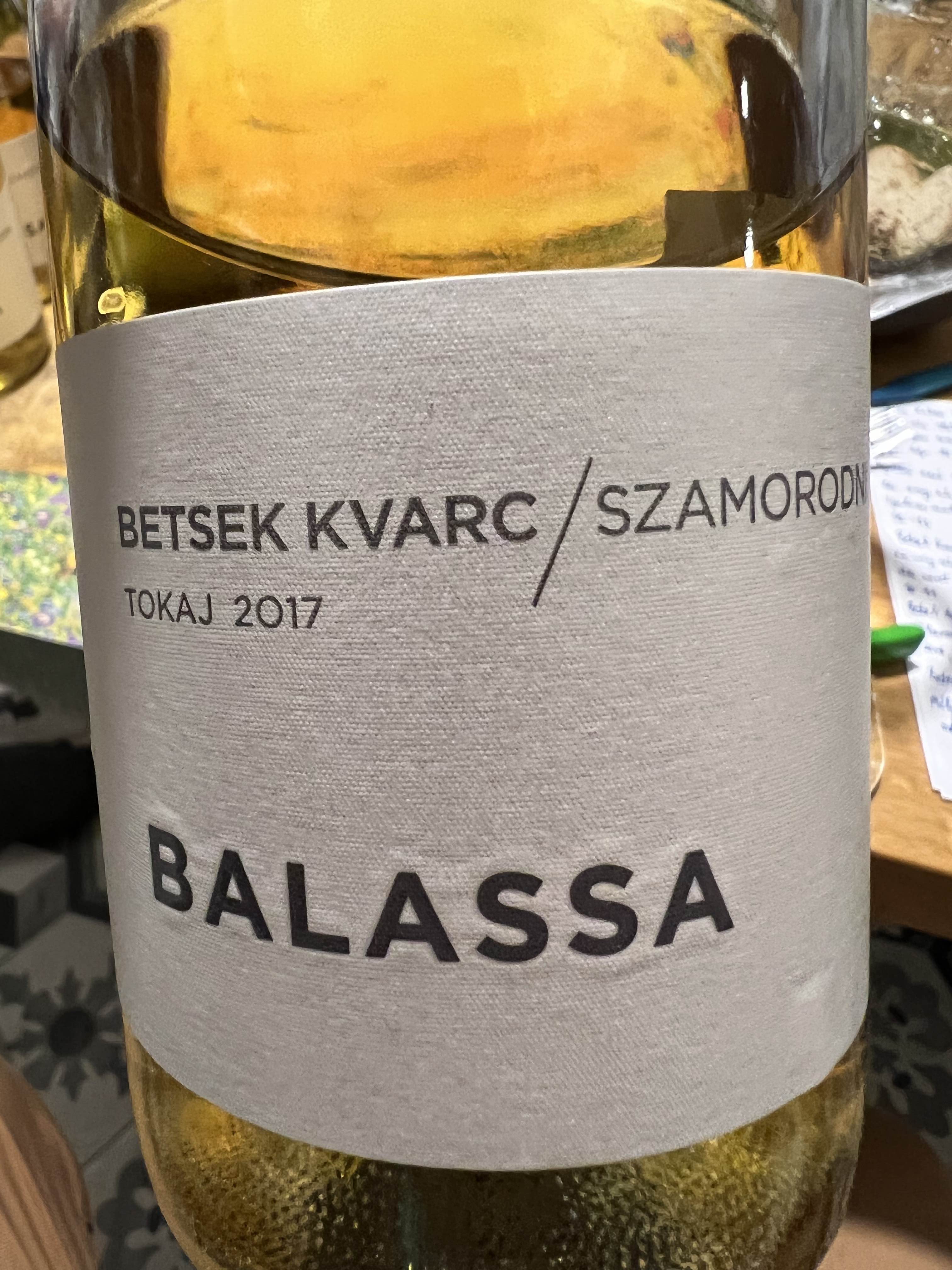 Photo: Daniel Ercsey
Betsek Riolit sweet Szamorodni 2017 (225 g/l residual sugar) I 94 points
Extremely intense aromas of fig, marmalade, lychee and pineapple, Full-bodied, an almost flowing experience, with a dense structure and smooth acidity. A rare spherical experience when you can almost fee the 'core' of the wine. The palate reflects the nose, with a hint of vanilla and mushroom. It's an experience just like Aszú and must have been like the totally natural Aszú of 200 years ago where you didn't have to pick the aszú berries and pour the base wine on top.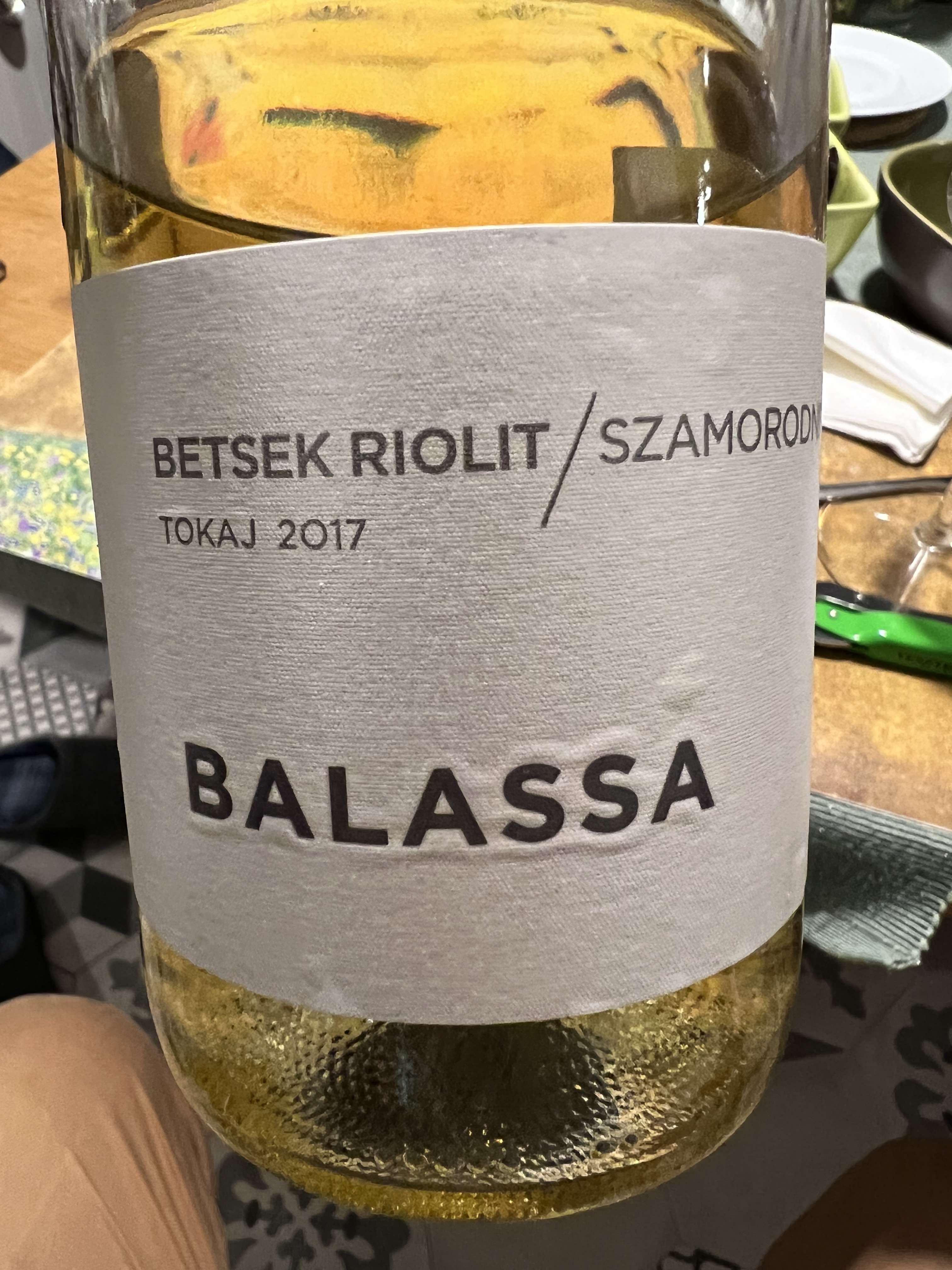 Photo: Daniel Ercsey
Betsek Andezit sweet Szamorodni 2017 (160 g/l residual sugar) I 95 points
Initially, the nose is very mineral, then buttery caramel, mango and pineapple. Lively acidity on the palate, elegantly structured and well balanced. Perhaps a little simpler on the palate with pear, peach and white-fleshed fruit but the background vibrancy is also striking here. The very elegant structure made it the wine of the evening, close to perfect.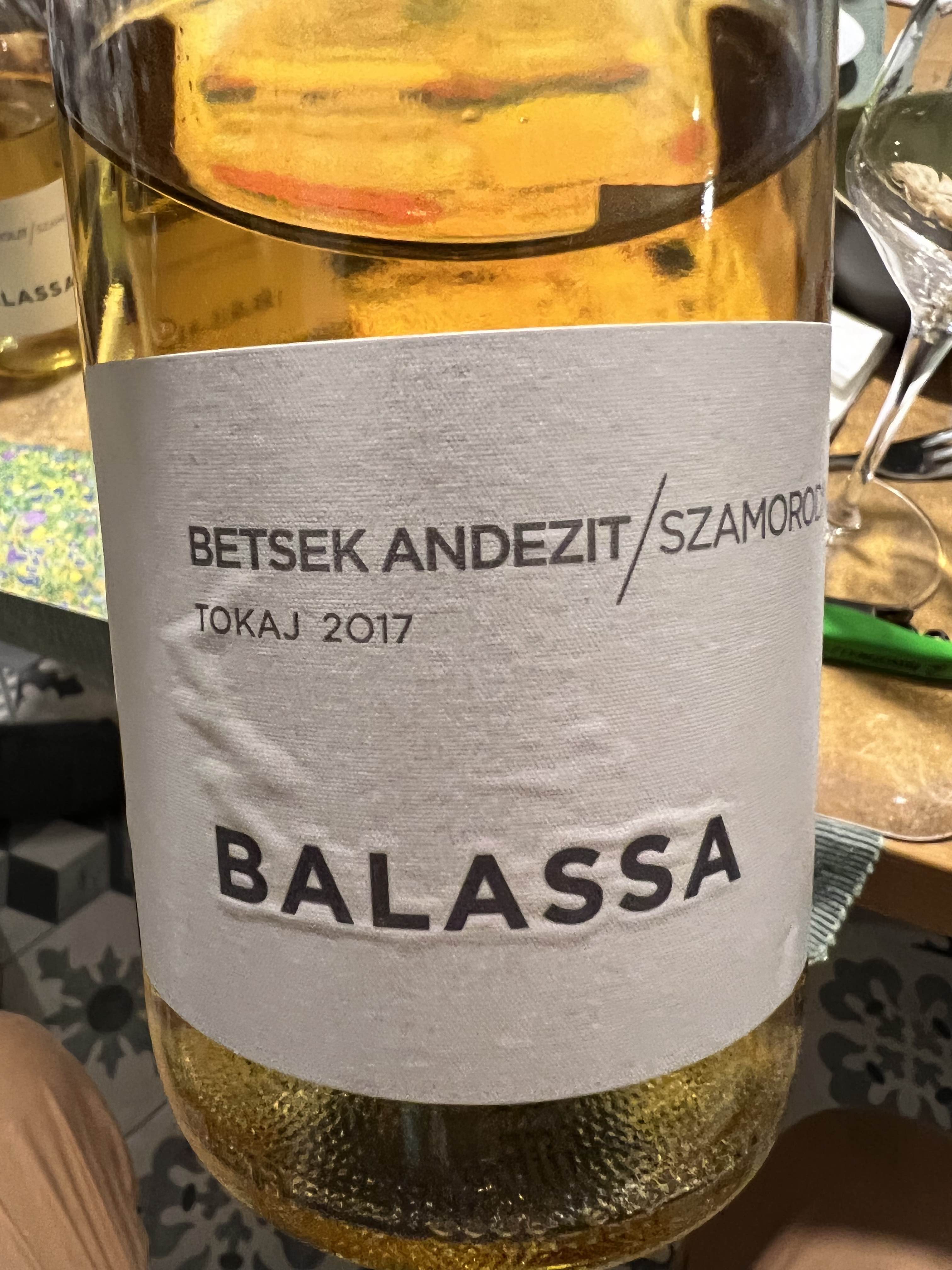 Photo: Daniel Ercsey
Finally, an unorthodox thought. If you still think Tokaj sweet wine is only for holidays, and my Tokaj video has not convinced you that it's a great pairing with salsa-flavoured crisps and serrano ham, then watch the video below as a finale, where we mix Aszú with tonic water (you can, of course, also mix it with Szamorodni) and, perversely, enjoy it too!