However, in recent years, the number of estates based here and bottling wines has increased dramatically. Is this a coincidence? Hardly! Climate change is having an impact here too, and the vineyards where the grapes ripen two weeks later, like in Somos on the outskirts of Bodrogolaszi, are appreciating in value. This is where the Serpens wines are born. Sándor Zsurki, the owner and winemaker of Serpens, the current head winemaker at Pátzay Estate in Badacsony and the former head winemaker of the Pajzos and Count Degenfeld estates, had this to say about the family's past:
"I'm the third generation of my family to do this professionally. Before the war, my grandfather worked as a winegrower on the Csajka family estate in Bodrogolaszi, and then managed the planting and viticultural work of the Pajzos and Zsadányi vineyards as an employee of the State Farm. He started as a plant manager at the Tokaj State Economic Wine Estate and, over the years, worked his way up the ranks to the position of branch manager, from where he continued his work as head of viticulture at Oremus until his retirement in 2006. I started my professional career at Tokaj Kereskedőház in 1997, and soon after I was the head winemaker of Pajzos-Megyer (1999-2007), then Andrássy Winery and Gróf Degenfeld Estate. Currently, my main job is to manage the professional work of the Pátzay Winery on the shores of Lake Balaton."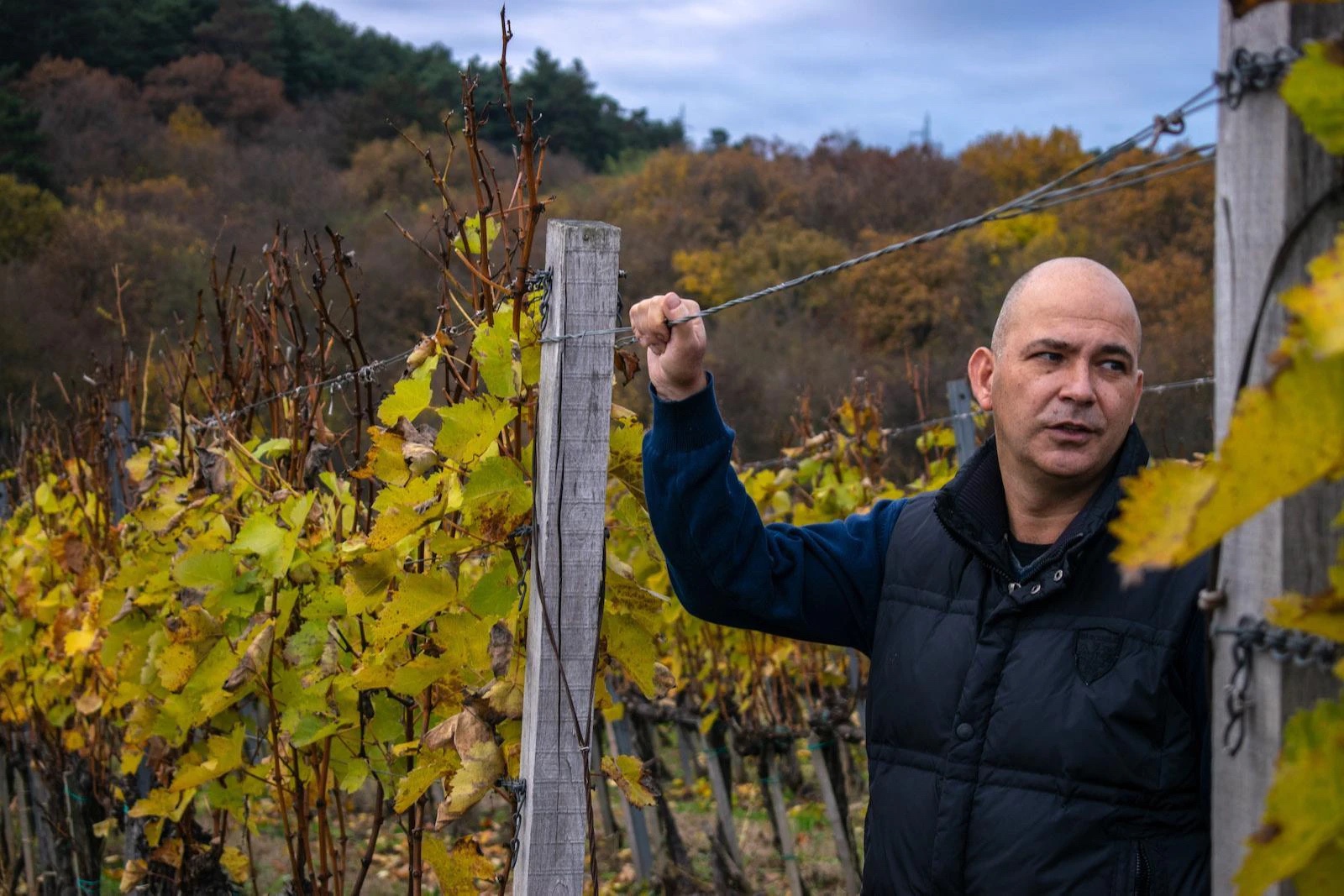 As far as his professional background was concerned, it was clear that he was going to be a winemaker, as he loved to go out and hoe in the vineyards as a child. When he enrolled at university, he found himself thinking that he could just skim through the material, because he already knew everything. It was in his blood. Not many young people go to university with 16 years of practical experience…
As for the vineyards, the vines are in three places. In the Somos vineyard, which belongs to Bodrogolaszi, there are mainly Hárslevelű and a few Furmint vines. The vineyard was once the estate of Prince Elemér Lónyay. The bedrock is andesite, with brown forest soil deposited on it.
From the very beginning, Királyhegy in Sárospatak has been one of the most famous sites in Tokaj. The bedrock is rhyolite tuff. There is mainly Furmint here, but also a few Sárgamuskotály among the vines.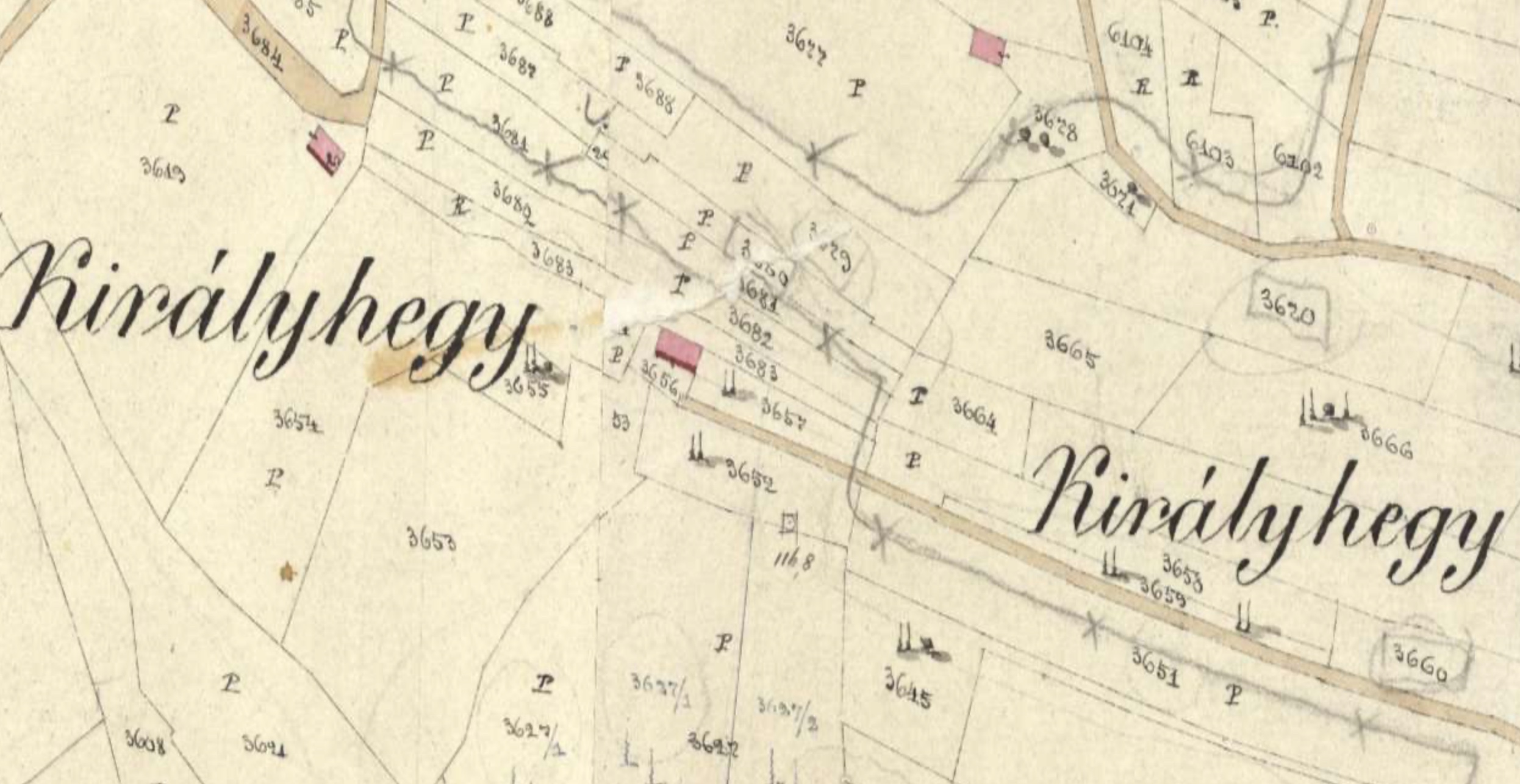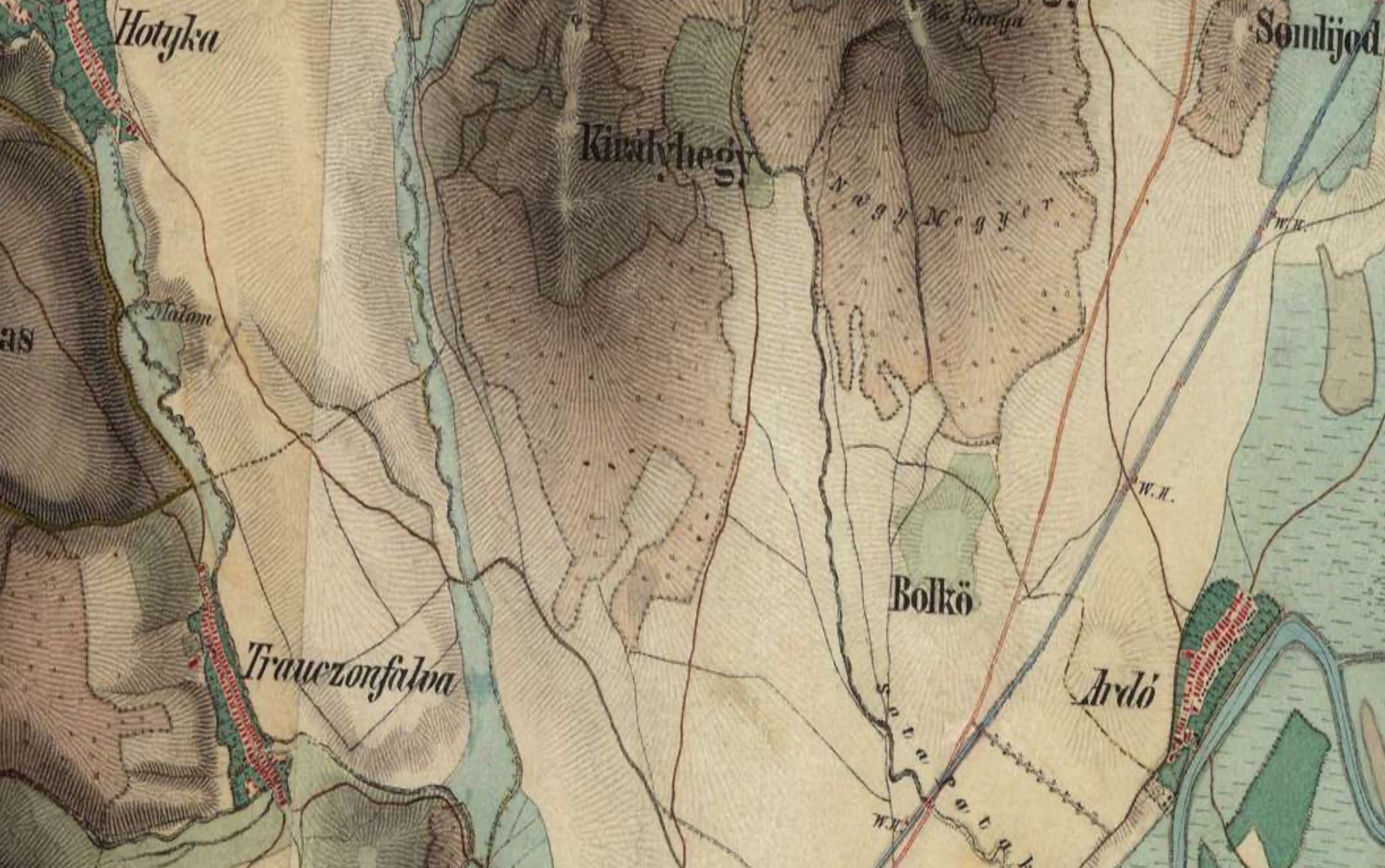 The third area is in the north, in the Szemszúró vineyard in Sátoraljaújhely, where vines selected from Somos have been planted recently, but this area is not yet productive.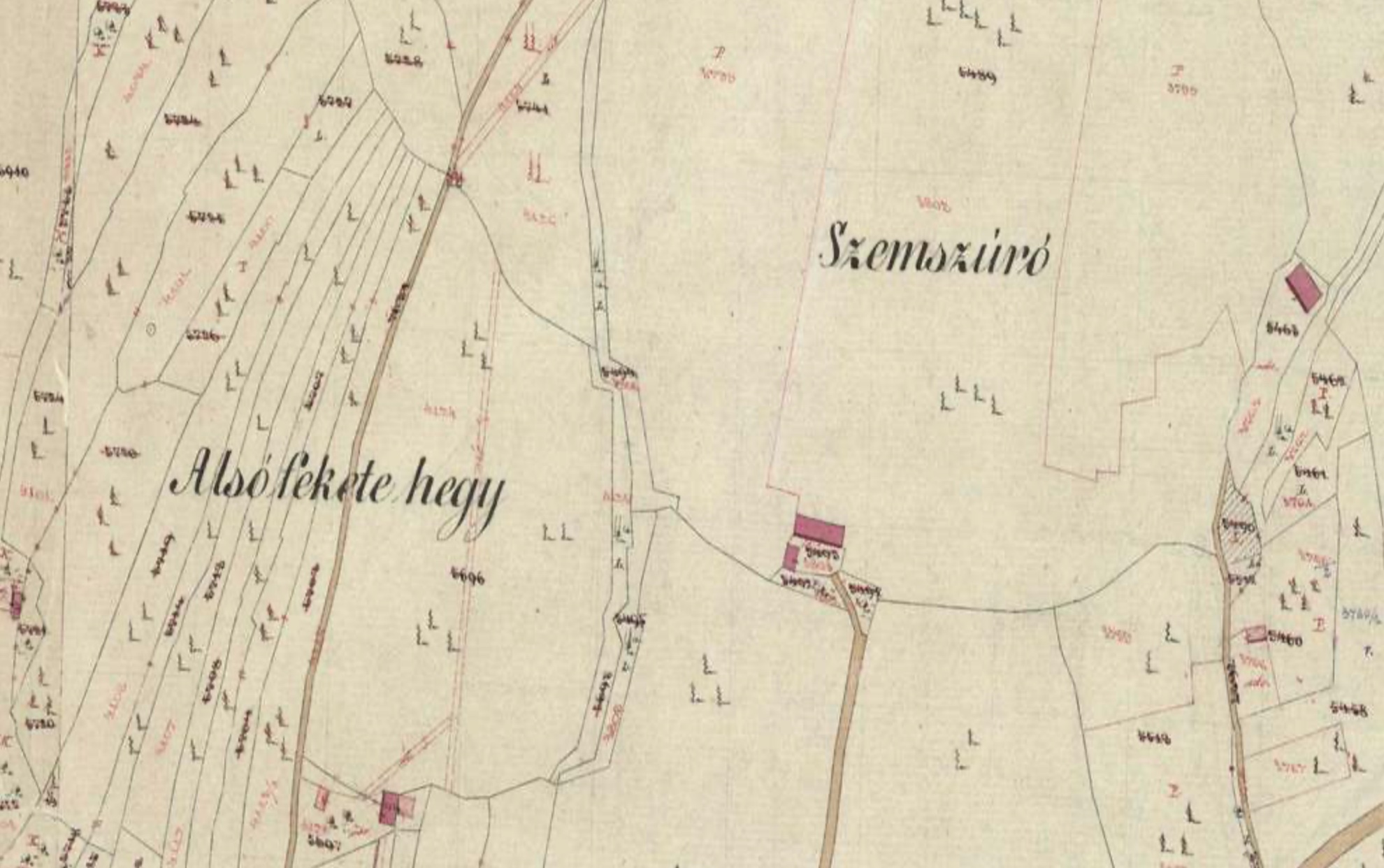 Serpens Frizzco 2020 I 85 points
Pale lemon colour with medium mousse. Fresh, simple nose of pear, green apple and citrus. On the palate, it is characterised by lively acidity, gentle fruitiness and white flowers, with a pleasant orange peel tartness on the finish.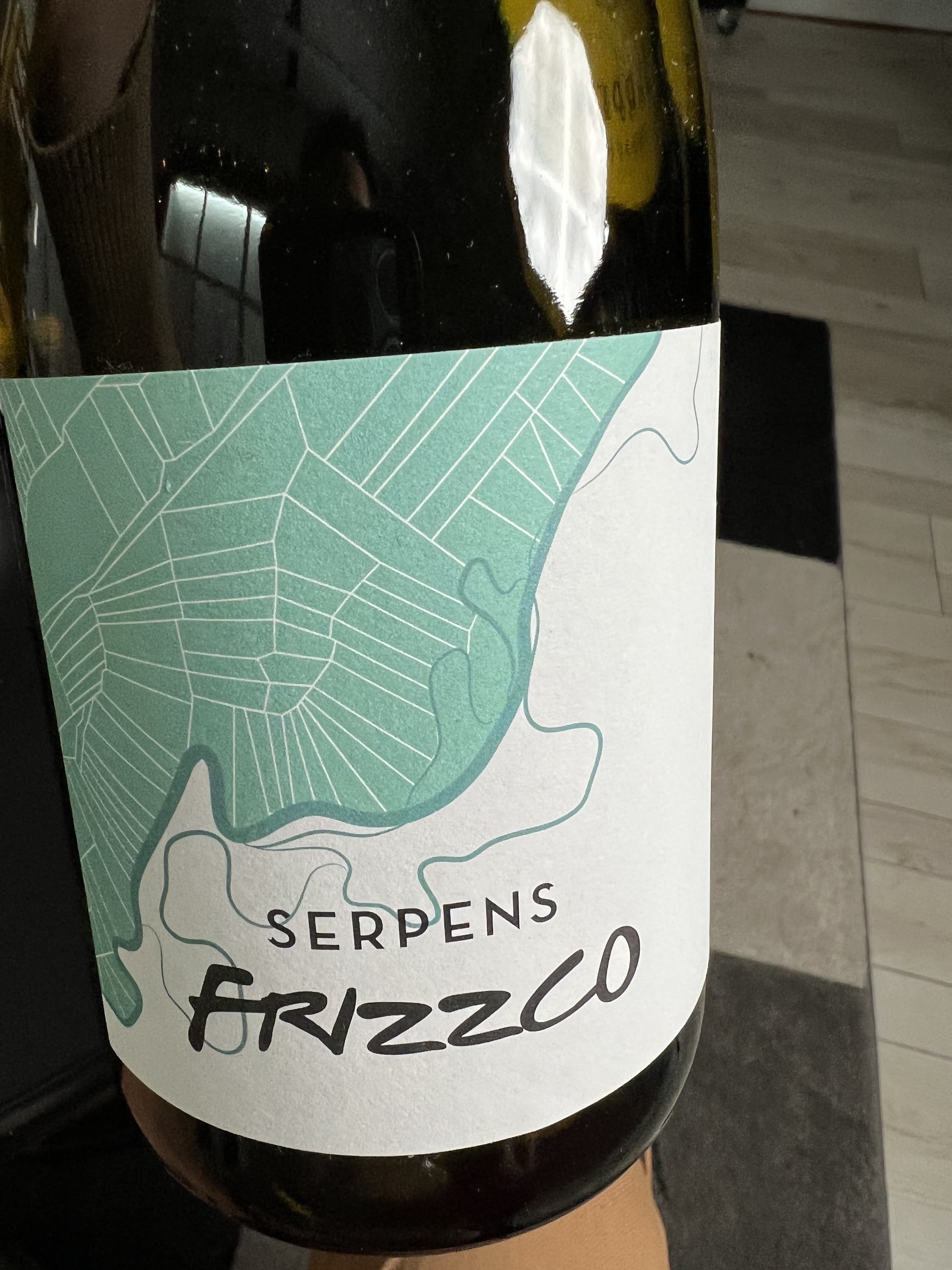 Tokaj Dry 2019 I 85 points
Pale lemon colour. The nose is restrained, with citrus and stone fruit in the background. Medium-bodied on the palate, with green apple acidity and lemon zest, pear and grapefruit. Slight bitterness on the finish.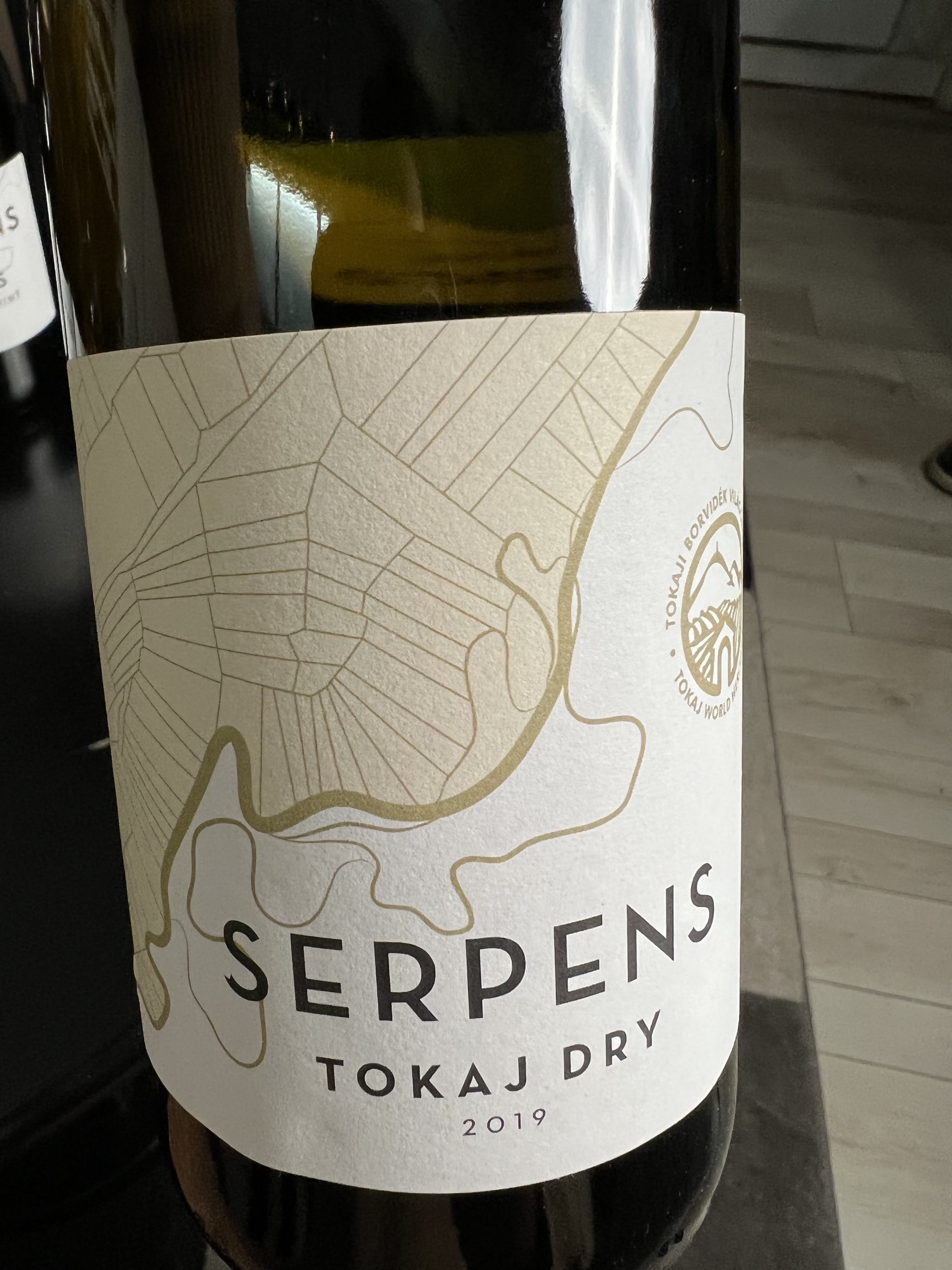 Somos 2018 I 88 points
Medium lemon colour. An exciting blend of almond and salted lemon with green apple on the nose. A new dimension is added on the palate, finishing with a salty, sweet and sour character. Tight structure and super acidity. If I have to propose a food pairing, oysters are the first things that come to mind.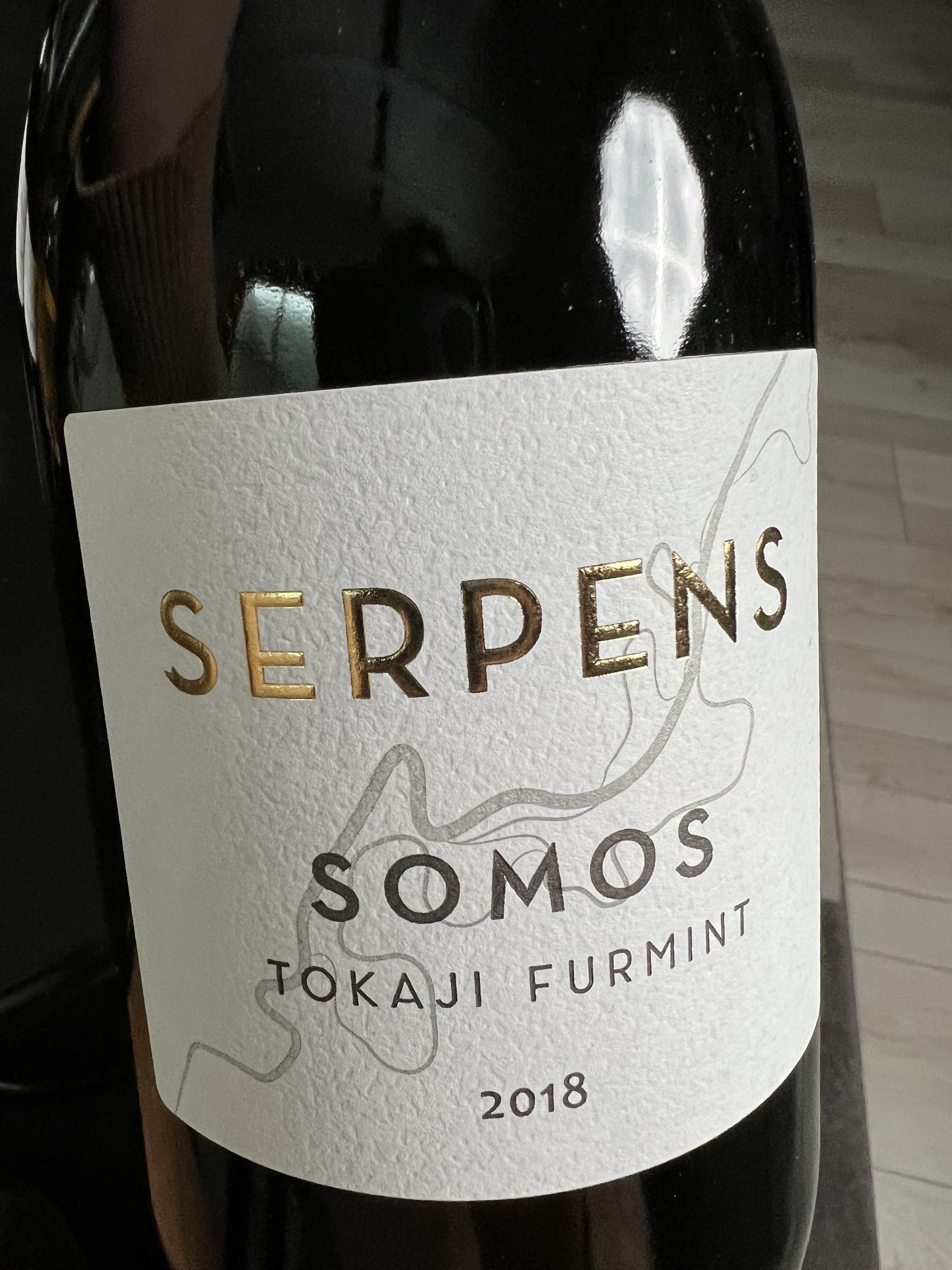 Király-hegy 2018 I 89 points
Medium-deep lemon colour. Flinty character on the nose, with a little smoke and stone fruit, then as it opens, more and more medlar and a little fig and quince. The citrusy flavours intensify on the finish, giving the palate a whole new impetus.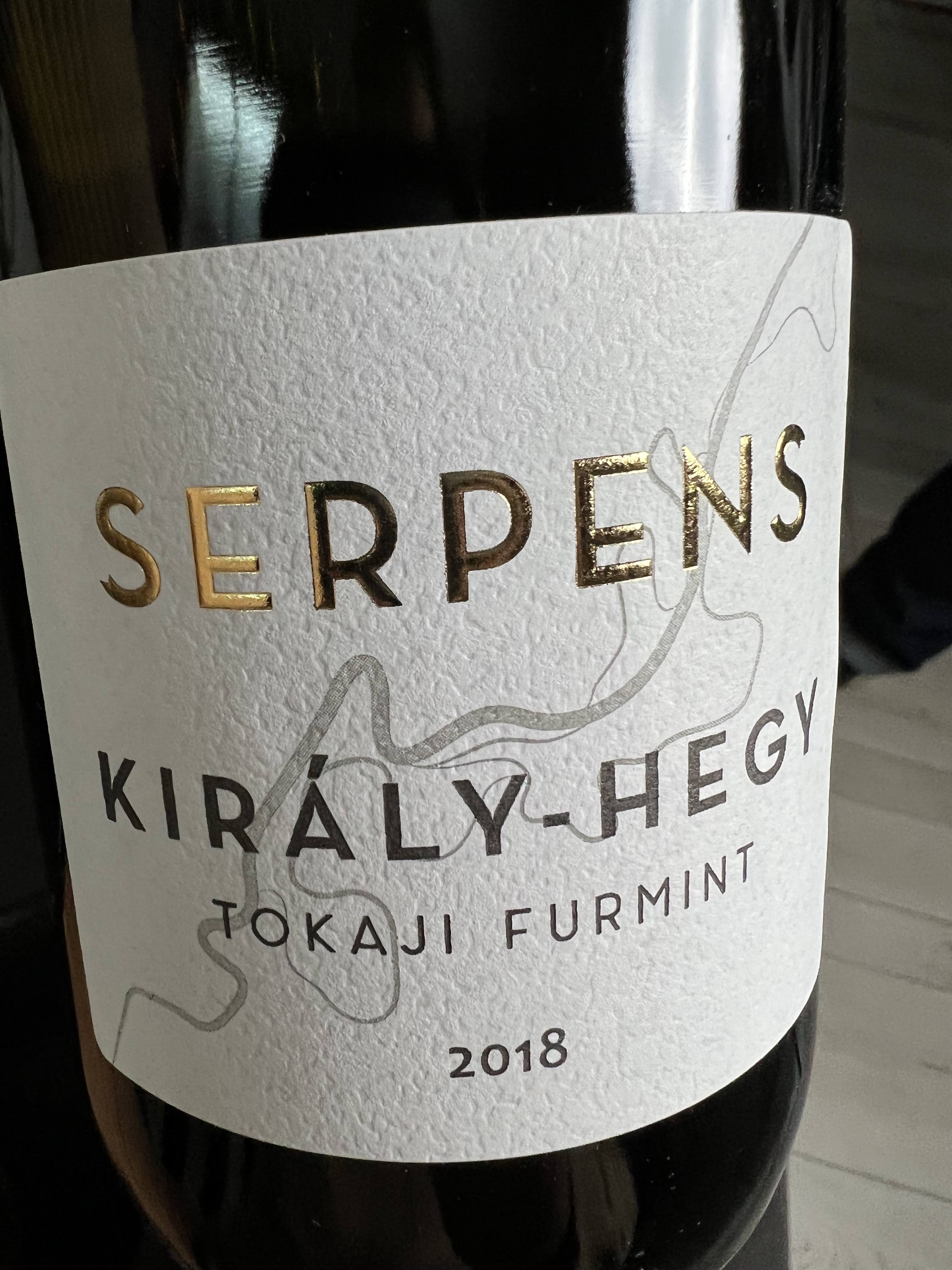 Late Harvest 2018 I 86 points
Medium-deep lemon colour. On the nose, lemon tart, pancakes filled with curd cheese and grated lemon zest with the green herbal nuances found in Canadian ice wines in the background. Medium bodied with soft acidity on the palate, definitely not dominated by botrytis but rather a burst of stewed fruit, flavours of ripe grapes and some honey. Very drinkable, but not too sophisticated wine.
Tokaji Aszú 6p 2017 I 93 points
Pale gold colour, which is not surprising for such a young Aszú. The nose already shows that it is in fine form, alternating between apricot jam, dried fruit, pear and jasmine, mint and citrus. Vibrant acidity on the palate, with a undulating, chewy structure, concentrated fruit and flash of vanilla on the finish. For a very brief moment on the finish, there was also a very thought-provoking fiery, mineral note. A real classic!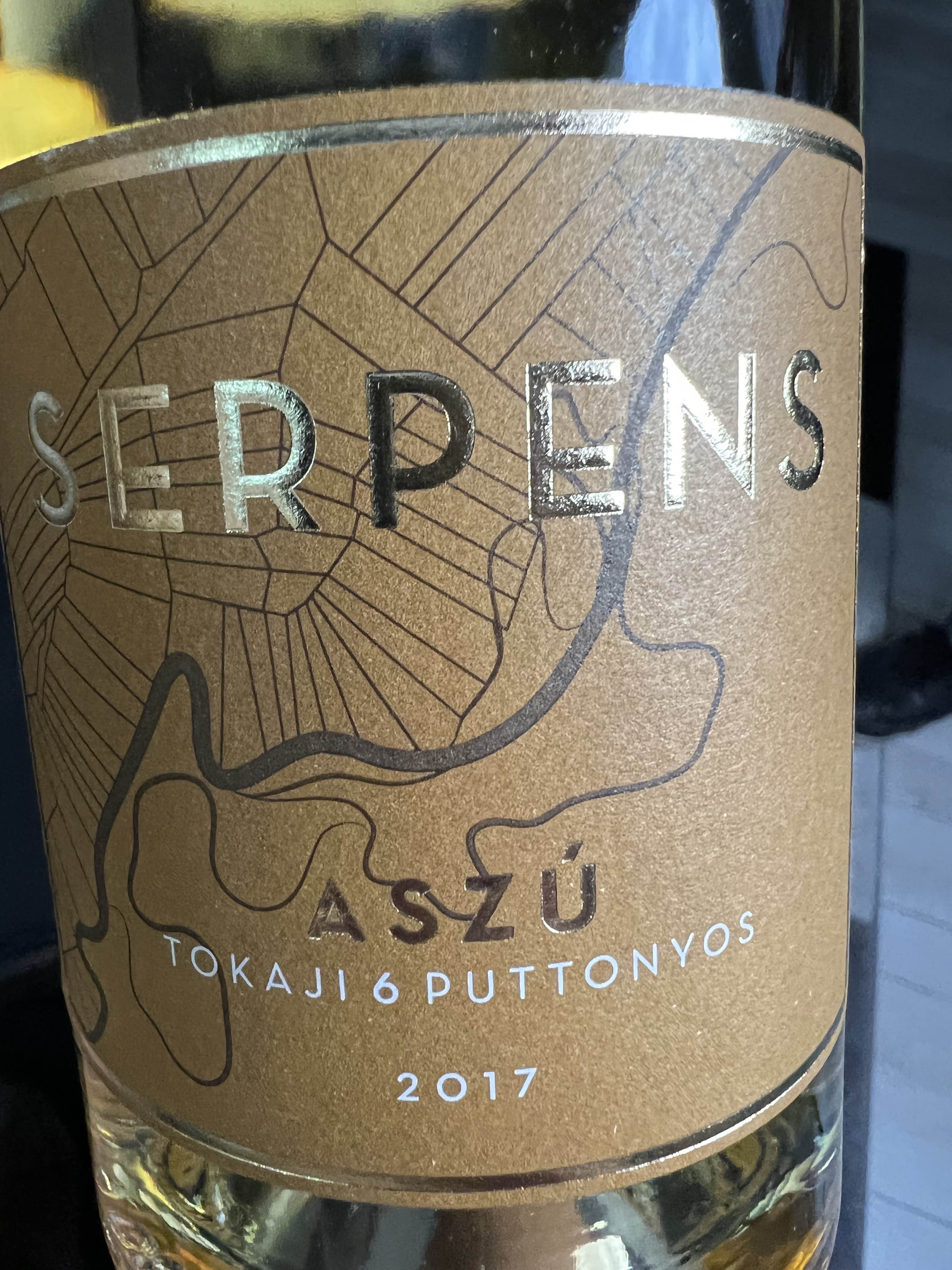 If you are interested in the Serpens wines, you can order them here. As far as I know, Sándor Zsurki does not yet have an estate centre where he can host groups, but you can certainly taste his wines at the A Boros wine bar in Sárospatak, and, looking at the website, you can also sign up for a tour or tasting, obviously by prior arrangement. If I haven't yet made it clear, I think it is definitely worth it, so don't hesitate!