Photos: Daniel Ercsey
I wrote about the Maczkó (means Teddy Bear) wines a year or so ago. I was sitting on the Maczkó terrace, we could say I was in search of the lighter face of Villány region; however, this time I was drinking hardcore red wines, thanks to the lovely Maczkó couple, Robi and Bogi.
Actually, I liked the winery this time last year, but in Villány, red wine is a different story, especially in the premium segment, everyone wants to be explosive. It's like giant downhill skiing in winter sports. We like speed skating too, but downhill skiing is the real thing. At the end of the tasting, I think I can say that I was lucky enough to have enjoyed a really consistent flight of wines, and it was as if the winery, or to be more precise, the winemaker's hand, was recognisable thanks to their efforts to ensure the wines were not overwhelmed by alcohol. I felt an inexplicable lightness in every red wine, like satin ribbons fluttering at night or something similar. Well, that's the poetic image, now let's look at the wines!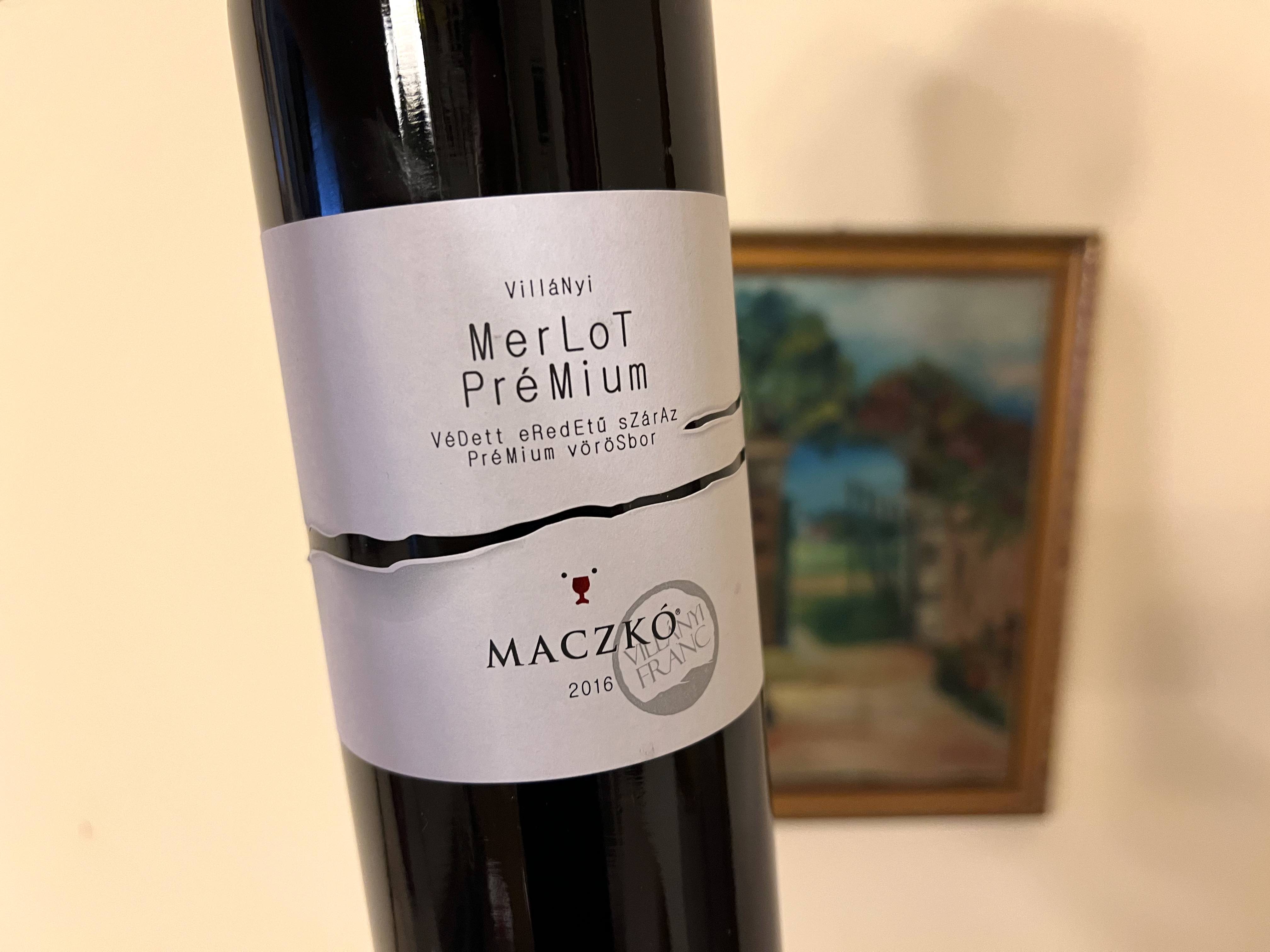 Maczkó Merlot premium 2016 I 89 points
Deep ruby in colour. Intense aromas of marzipan and punch, candied orange zest and dark chocolate, juicy sour cherries and a hint of star anise. Medium to full-bodied on the palate with soft acidity and muscular yet silky tannins. The palate is dominated by sour cherry and anise. It boasts a long finish with additional layers of chocolate and marzipan, orange zest and little punch reverberating. I feel that these notes will come to the fore with time. It has plenty to offer!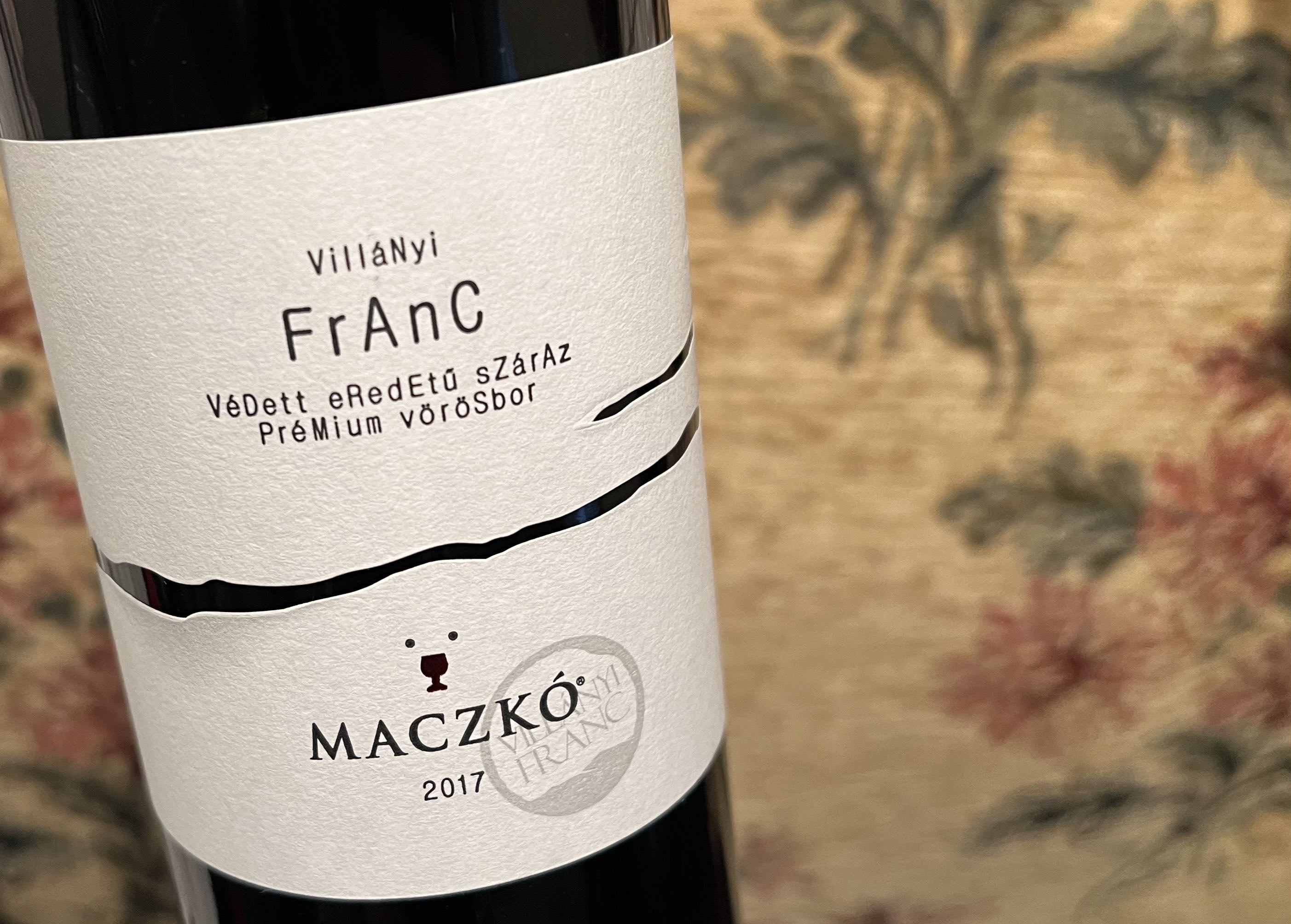 Maczkó Villányi Franc premium 2017 I 89 points
Deep ruby in colour with a nose of plum and sour cherry, raspberry bonbons and hints of violet, dark chocolate and pink pepper. Full-bodied on the palate with vibrant acidity and silky yet dense tannins. The palate mirrors the nose, with lots of red and black berry fruit as well as some cocoa and pink pepper culminating in a long finish. The wine still feels extremely young and would be worth laying down for another 8-10 years!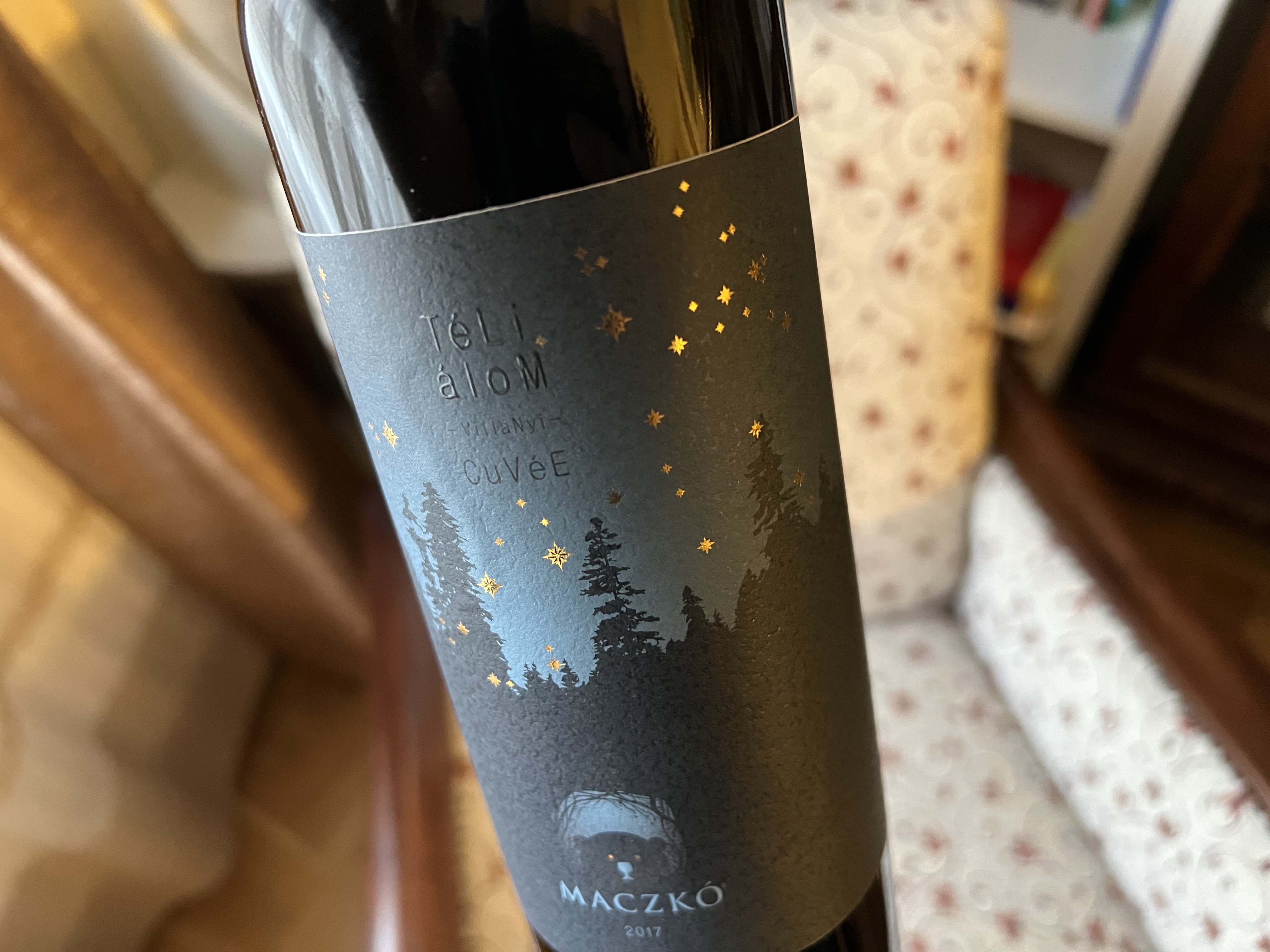 Maczkó Téli Álom (Winter Sleep) 2017 (Cabernet Franc-Merlot) I 90 points
Deep ruby colour. Typical nose of a young red wine with a hint of dark chocolate, Mediterranean herbs, ripe black cherry and plum, sour cherry and blackcurrant as well as some blackberry. Full-bodied with bright acidity and prominent cherry flavours. However, there is depth behind it with sweet spice and dark chocolate with raspberry filling emerging too. Aptly named, I could imagine spending the next two months hiding away in a (heated) cave with this wine!