József Koch arrived in Hajós in 1746 and settled down there. His was the first generation of the family to deal with viticulture, the business was then passed down father to son over the generations. Csaba Koch represents the tenth generation of his family to make wine in the region. He studied as a viticulture and winemaking engineer and had his first vines there in 1991. Only he's no longer only making wine in Hajós, but has also spread his wings as far as a more prestigious region to the southwest, Villány.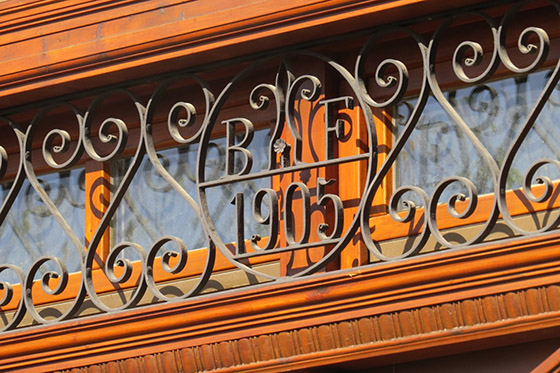 In 2006, he purchased a small ruined cellar of about 100m2 in Zrínyi út in Nagyharsány. The cellar was built in 1905, you can still the original ironwork about the entrance, indicating its year of construction. In fact, it is two separate cellars, owned by two brothers, with separate entrances down from the winery. One of them is currently used as a barrel maturation cellar, although he may drill further and expand. Inside, the building you can still see the old beams, however the rest is modern. The property was renovated completely in 2007 using EU support and is now named Vin Art Pincészet. As Csaba says, if you want to make premium wines, good quality grapes are key, as are high-quality technology and hygiene. It's difficult to do this in an old cellar. He points out that they only use their barrels for 1-2 years, as the cellar itself is damp and the oak will take on undesirable flavours after a while.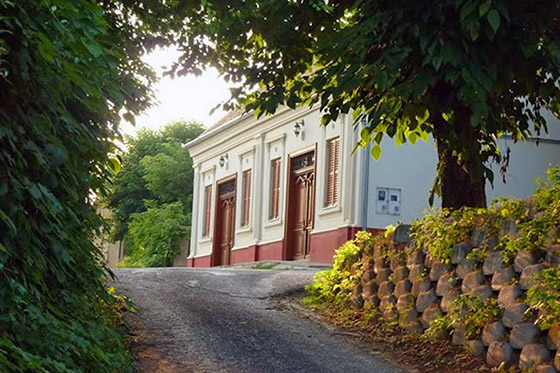 Naturally, when Csaba arrived in Villány, there was plenty of gossip. Who was this interloper coming from an 'inferior' region like Hajós-Baja. He must be trying to appropriate the Villány name for substandard wines. After a while, of course, they saw that Csaba was intent on producing quality wine and the gossip subsided. He now produces about 40-50,000 bottles per year of Cabernet Sauvignon, Cabernet Franc, Merlot and Syrah. He also makes rosé and Portugieser from bought-in grapes, but says that this year he won't. He believes if you want to make good quality wines, it's better to work with your own grapes. Csaba also experiments with the types of oak he uses for each variety, maturing wines in different barrels for three months before racking them to another type. We got to taste the early results of this experimentation down in the cellar, trying barrel samples of the 2015 Syrah, Cabernet Sauvignon, Cabernet Franc and Merlot from a variety of old and new barrels of different origins to see the effect of the oak on the (unfinished) wine.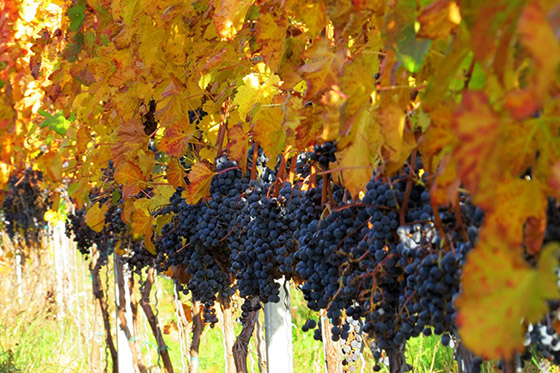 His nine hectares of vines are near Diósviszló, one of Villány's favoured sites, with excellent water retention capacity. He plans to plant an additional two hectares. Plantings are dominated by Cabernet Sauvignon, followed by Cabernet Franc, Merlot and finally Syrah. Csaba is going to plant more Cabernet Franc in line with the region's move to make it its flagship variety, although he continues to put his money on Cabernet Sauvignon, which is a greater crowd-pleaser, perhaps more varied in flavour and certainly with a bigger market at the moment. Cabernet Franc is very robust though and a safer bet as it ripens two weeks before Cabernet Sauvignon.
Csaba has also received external recognition for his work; he has been a member of the Hungarian Wine Academy since 2013, is currently the President of the local wine council in Hajós-Baja and was named Winery of the Year in 2014.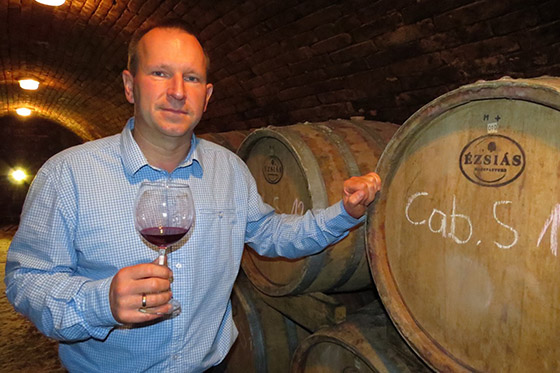 Tasting notes
Rosé cuvee 2015 (Cabernet Sauvignon, Merlot, Kékfrankos) I 82 points
Light, attractive fruity rosé with aromas and flavours of cherry, strawberry and perhaps a touch of bitterness. Fresh acidity and bright fruit. Easy drinking. Ideal as a summer aperitif.
Portugieser 2015 I 84 points
Light and lively wine with black fruit, damson, plum, cranberry and sour cherry. Smooth, soft acidity with juicy, bright fruit and a medium finish. Simple, fruity and very quaffable.
Cabernet Sauvignon Classic 2012 (also contains some Merlot and Cabernet Franc) I 84 points
Plenty of black cherry fruit and blackcurrant on the nose. Good acidity and smooth, velvety tannins, on the palate, the fruit is balanced with an attractive spiciness, some chocolate and cedar. Medium finish.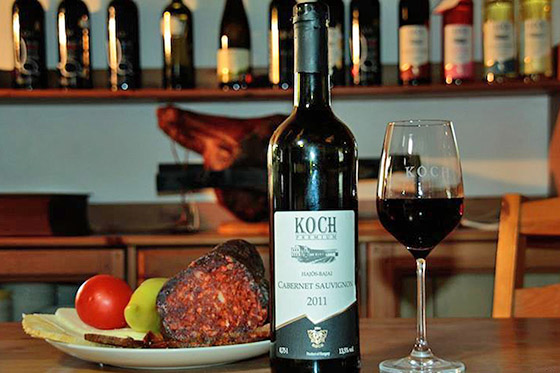 Cabernet Sauvignon Premium 2011 I 90 points
Deep ruby in colour. Rich and full of dark berry fruit, dried fruit prunes and dark chocolate. Full bodied with fresh acidity and fine tannins. Raisins, blackcurrant jam, cedar and chocolate on the palate. Long finish, but perhaps a touch oxidised.
Cabernet Sauvignon Premium 2009 I 92 points
Attractive deep ruby with intense dark cherry, bramble, currant, chocolate, liquorice and charcoal on the nose along with a slight meatiness. Full bodied with crisp acidity and fine-grained tannins. Flavours of prune, raisin and dried blackcurrant along with some cinnamon, cedar, leather and smoky bacon. Long, lingering finish.
Csanád 2011 (Bordeaux Blend – 50% Cabernet Franc, 25/25% Merlot and Cabernet Sauvignon) I 91 points
Intense concoction of black berry fruit, cherry, blackberry, Ribena and a touch of cedar. Full bodied, yet elegant with fresh acidity and firm tannins. Ripe plum and berry fruit on the palate with some spicy cinnamon, chocolate and liquorice. An attractive, harmonious wine with a long finish.
Csanád 2012 I 90 points
Complex wine with plenty of dark fruit, especially bramble and plum. Full bodied with crisp acidity and slightly grippy tannins. Layers of blackberry, black cherry, cassis, black plum, chocolate, tobacco, liquorice, charcoal and some smoky bacon unfold on the palate. Long, fruity finish.