Cricova is one of the wineries that tempted me to head to Moldova and find out more about their winemaking scene. I'd seen pictures and videos of its labyrinth of tunnels, which were originally a limestone mine first hewn in the 16th century when the stone was extracted to build the capital Chişinău. These were later used to store wine beginning under the Soviets in 1952. They stretch for around 120 km about 100 metres underground and each gallery is named after a variety or other wine-related things, so you'll find yourself travelling down Cabernet, Dionysis, Feteasca Street etc. They are a constant 14-16°C all year round with about 80-90% humidity, so perfect for storing wine. They use an astounding 80km for storing wine and the other 40km is still used for extracting limestone. You can drive round a portion of them in a small tourist train, but make sure you dress warmly, even in summer, as it's chilly as you speed through the tunnels, passing large casks, mosaics and stained glass images. Make sure you don't get left behind though, as Russian astronaut Yuri Gagarin got lost for a couple of days in the cellars when he visited in 1966, attested to by a letter from him displayed proudly under his picture.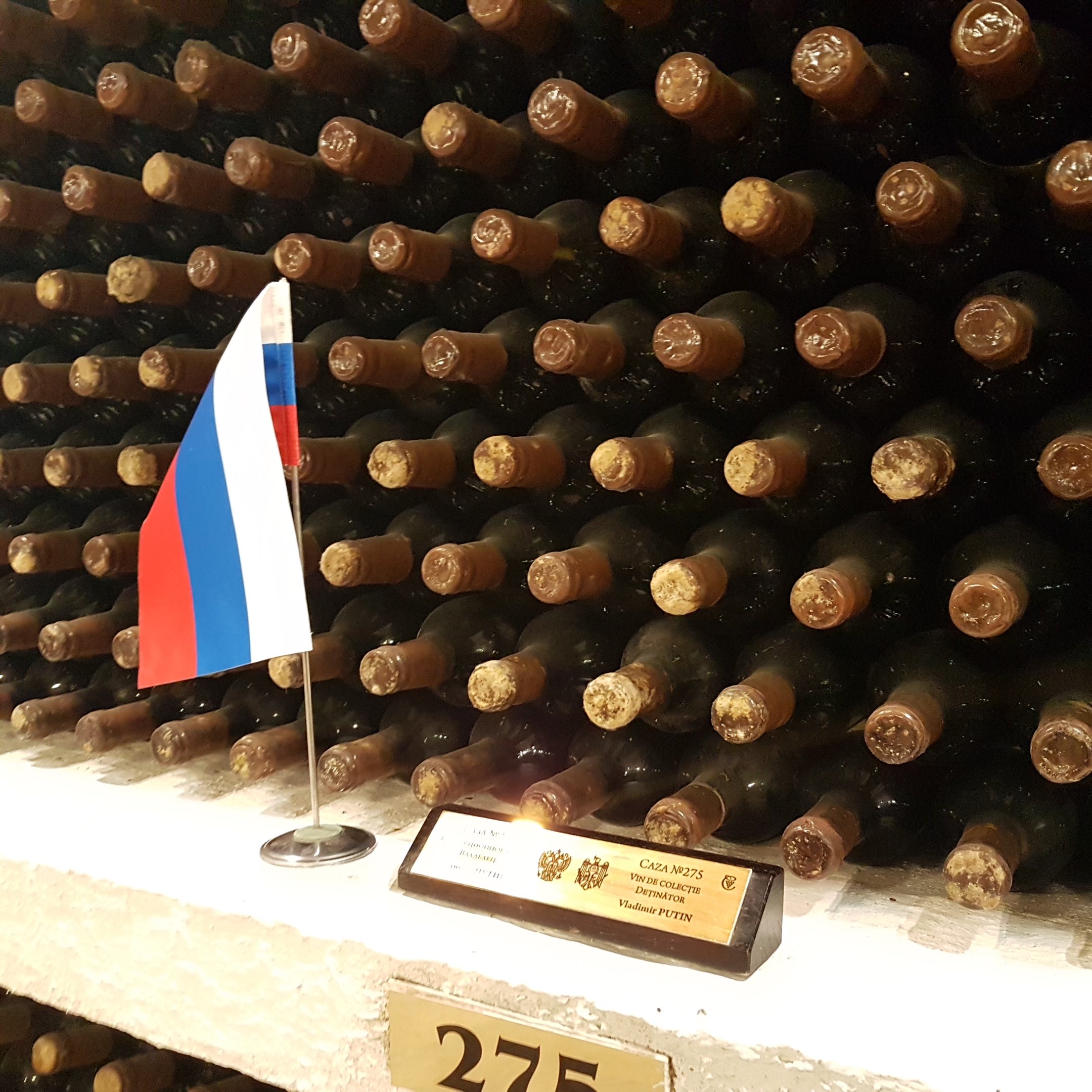 Photo: Sue Tolson
It's also home to the country's National Wine Collection, which contains around 1 million bottles, including a bottle of "Jerusalem of Easter" from the 1902 vintage. Various prominent people also have their collections stored in the winery's catacombs, including politicians like Angela Merkel and Vladimir Putin. One corridor is cordoned off and we learn that this is because Goering's wine collection is housed there.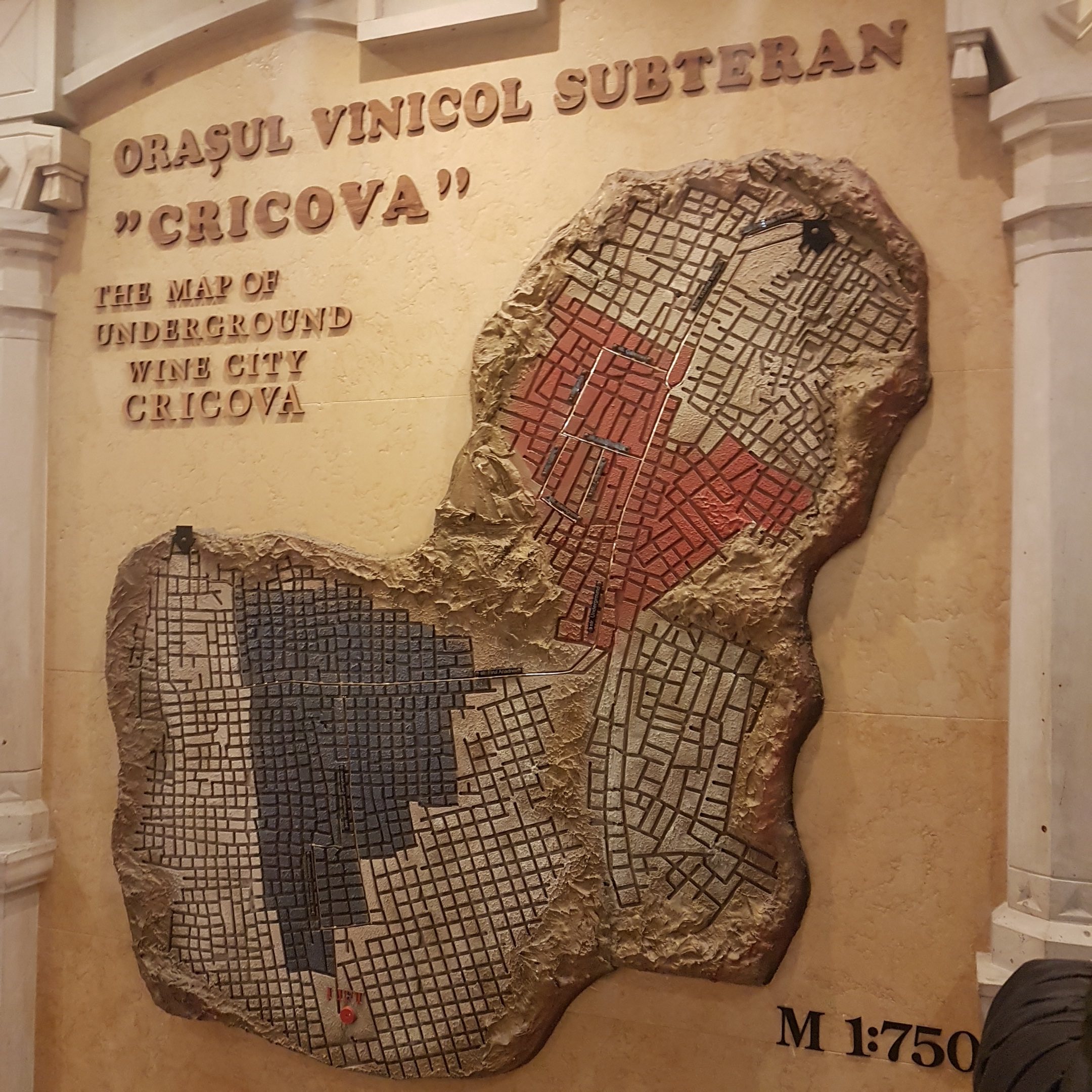 Photo: Sue Tolson
Cricova was the first winery in Moldova to produce traditional method sparkling wine and around 70% of their production is still dedicated to sparkling wine. They produce over 100 different wines and around 1.2 million bottles a year. Interestingly for such a large output, they don't use gyropalettes to riddle their sparkling wine, rather five people turn all the bottles by hand in the endless rows of pupitres. They are among only 1,000 people in the world who still claim this as their profession. They do have nine old gyropalettes, bought during Soviet times, when every second sparkling wine in Russia originated from these tunnels, but these are no longer in use. At the moment, a mere 500,000 bottles are in the remuage stage, with a further 1.2 million ageing. You can see why they need all those tunnels!
Photo: Sue Tolson
Cricova is such an integral part of the nation's being that it has been declared national cultural patrimony. Located just 15 km from Chişinău, it's one of Moldova's key tourist attractions. As well as the cellars themselves, there is a chapel, a cinema and various themed tasting rooms, designed to accommodate groups of varying sizes. We tasted a flight of sparkling wine in the largest, most imposing with an impressively long table and some extremely heavy chairs. But you could also find yourself tasting in smaller, more aquatically themed setting or a traditional-style room.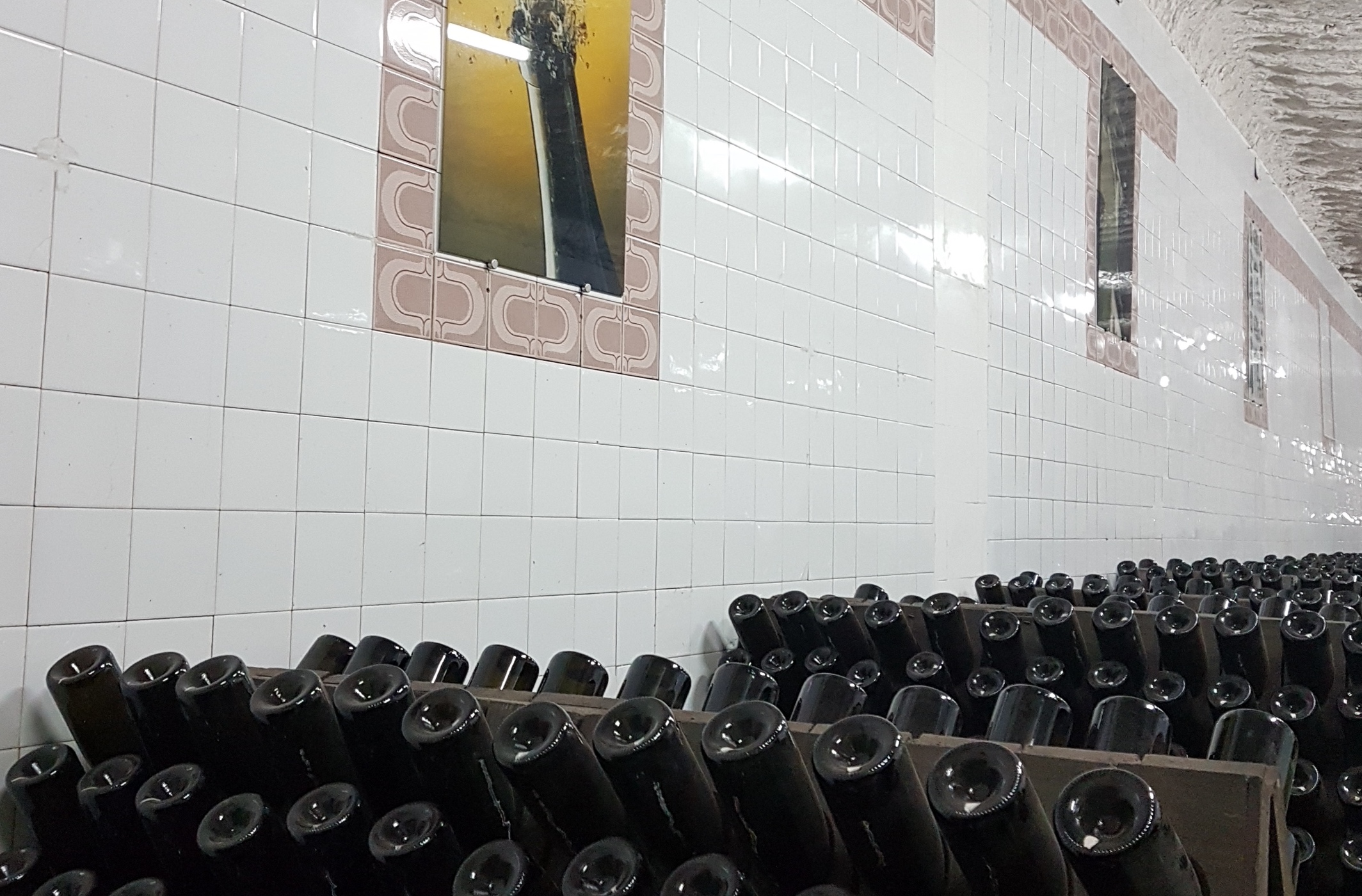 Photo: Sue Tolson
The Blanc de Noir Extra Brut NV, produced from Pinot Noir, spends 30 months on its lees. It had lovely delicate bubbles, crunchy red fruit and bright acidity. A snip at only around €6. They also produce a Chardonnay and a Rosé in this range. We also tried a sparkling Alb de Oniţcani. Cricova are the first company in Moldova to use this local variety for sparklin.g A lovely fresh wine with floral notes and flavours of mango, tropical fruit and pear. Its fresh fruit flavours would appeal to Prosecco drinkers.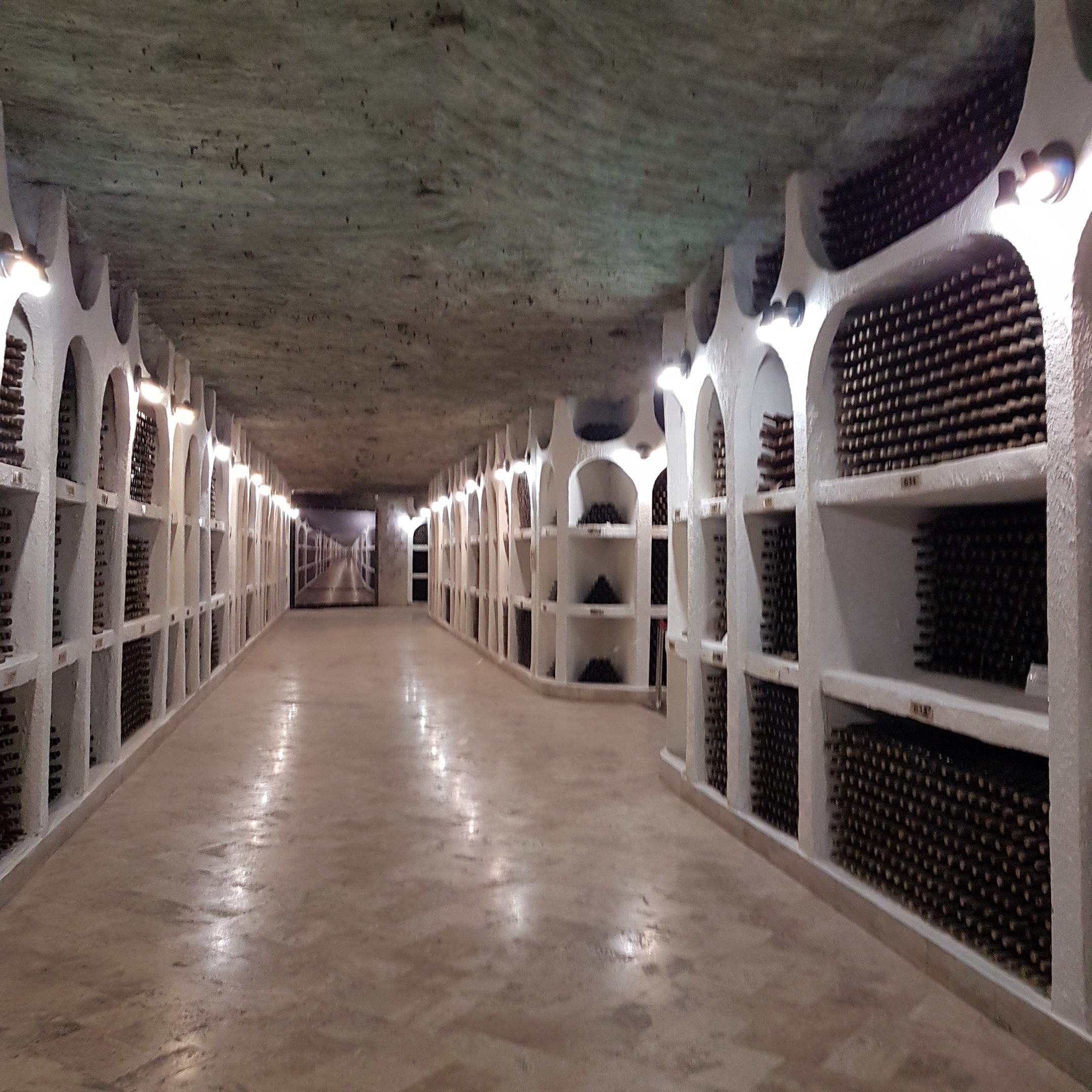 Photo: Sue Tolson
The highlight of the tasting was the Grand Vintage Brut 2012, 100% Pinot Noir that spends 60 months on its lees. An elegant, complex wine with beautiful autolysis and a lengthy finish. And for the sweet-toothed, they also showed a tank method sparkling Muscat Ottonel, with attractive varietal typicity of flowers, grape and fresh fruit.