Bock winery in Villány is perhaps one of the wine region's best known wineries both inside Hungary and internationally. The Bock family has decades of winemaking traditions with József Bock winning winemaker of the year in 1997 and also scooping up numerous awards both nationally and internationally. Bock and Villány are known best for their big, full-bodied reds, made from very ripe grapes, often Bordeaux blends and increasingly Cabernet Franc, for which Villány is really beginning to make a name for itself. Indeed, Villány will celebrate Villány Franc for a second day when it hosts Franc&Franc, Villány invites Europe, International Cabernet Franc Conference at the Bock Winery on 18 November.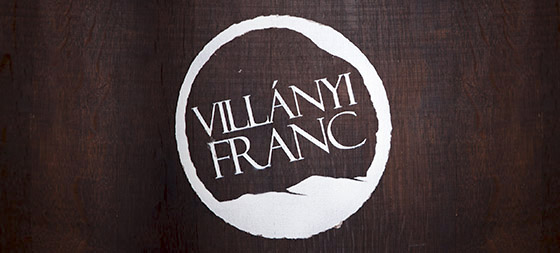 However, on 2 September the Bock Winery hosted an event that was not only about celebrating the wines produced at the winery, but also the more spiritual and cultural side of life. This was the day which saw the consecration of the Bock Chapel, otherwise known as the Circular Cellar.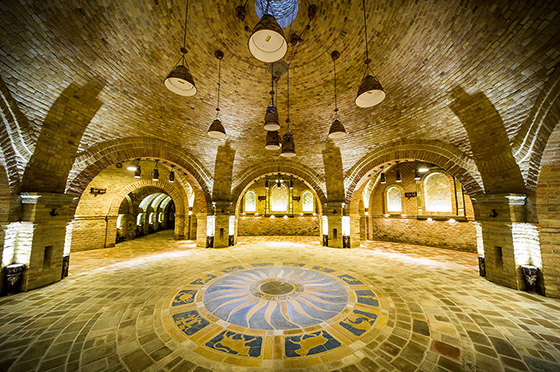 Visitors were greeted with a glass of the Bock Fanni gyöngyöző, a light summery rosé sparkler, made from Portugieser, Kékfrankos and Sauvignon Blanc, with refreshing strawberry and raspberry fruit. This was followed by a four-course meal with wine pairing. An amuse bouche of parmesan profiterole paired with the 2015 Olaszrizling, two-year-old Bock ham with marinated egg noodles with the 2015 rosé cuvee, sirloin in red wine with almond and cheese 'scones' with 2014 Cabernet Franc and to round off, cardamom panna cotta with blueberries, Belgian dark chocolate and crispy biscuits with Bock cuvee 2012. Truly a celebratory feast.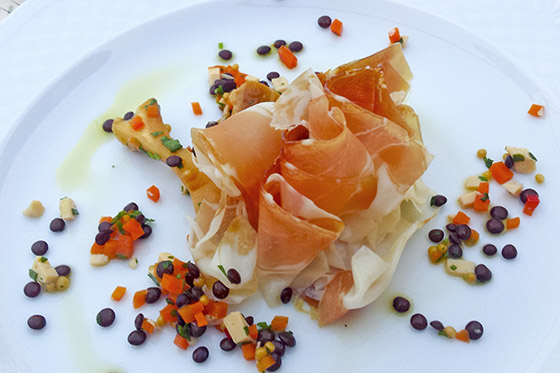 After dinner, visitors congregated in the underground Circular Chapel, reached through the 100-metre-long Bock Cellar, where collectors are also able to cellar their treasures, in small alcoves along one side, behind bars and under lock and key, of course. The beautifully lit, round, brick-lined chapel has excellent acoustics and following consecration by both a Catholic and a Presbyterian priest, visitors enjoyed a concert in this atmospheric cellar chapel by the renowned opera singer Erika Miklósi. The whole event was rounded off with a toast, with what other than the appropriately named Bock Capella 2008, Bock's premium Bordeaux blend made from 60% Cabernet Franc, 30% Cabernet Sauvignon, 10% Merlot and aged 24 months in new oak.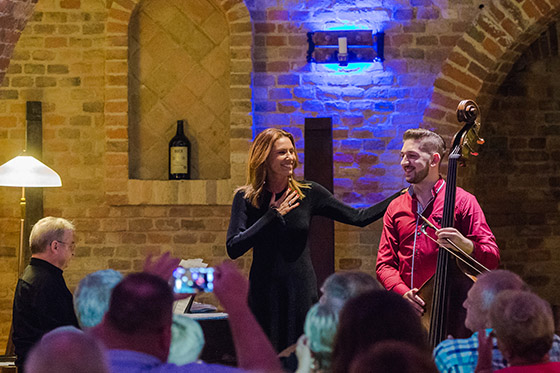 The chapel, with its superb acoustics and wonderful atmosphere, makes a fabulous venue for concerts and weddings. Indeed, in the last four years, it has already played host to Erika Miklósi's singing on various occasions.
Photos by Balázs Bergics