Our final visit in Moldova was to what has recently been turned into one of Moldova's leading wine tourist attractions, Castel Mimi.
Castel Mimi is a magnificent chateau, built at the end of the 19th century by the last governor of Bessarabia, Constantin Mimi. From Chişinau, Mimi studied law and politics in Odessa. He then inherited land from his father and began to plant vines, founding his winery in the village of Bulboaca. He studied viticulture and winemaking in Montpellier, France and then returned home bringing French varieties back to Moldova with him. By 1901, he had completed his magnificent chateau winery, only the second in Moldova after Purcari. His wines soon gained a reputation for high quality and he even supplied wines to the Russian army during World War I.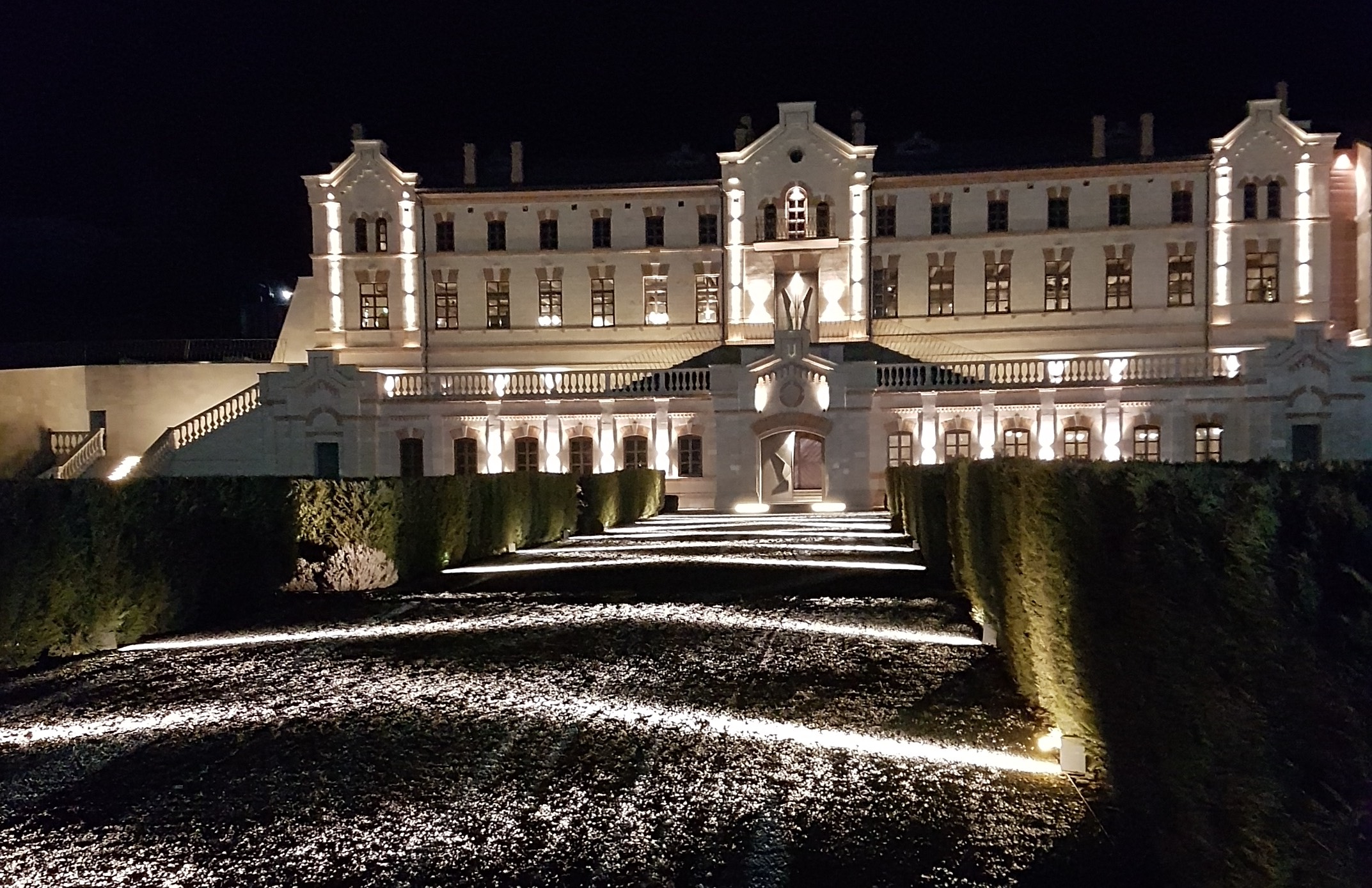 Photo: Sue Tolson
Castel Mimi's glory days ended like so much else when it ended up in the hands of the state and was subsequently turned into an industrial wine factory, one of the biggest in the Soviet Union, which continued to increase in size throughout Soviet times until they were producing up to 7 million bottles a month. Grapes from the whole of the USSR were brought here, a railway line was even built to deliver them to the winery. To put this huge amount into perspective, the restored, state-of-the-art winery now produces 2.5 million bottles a year.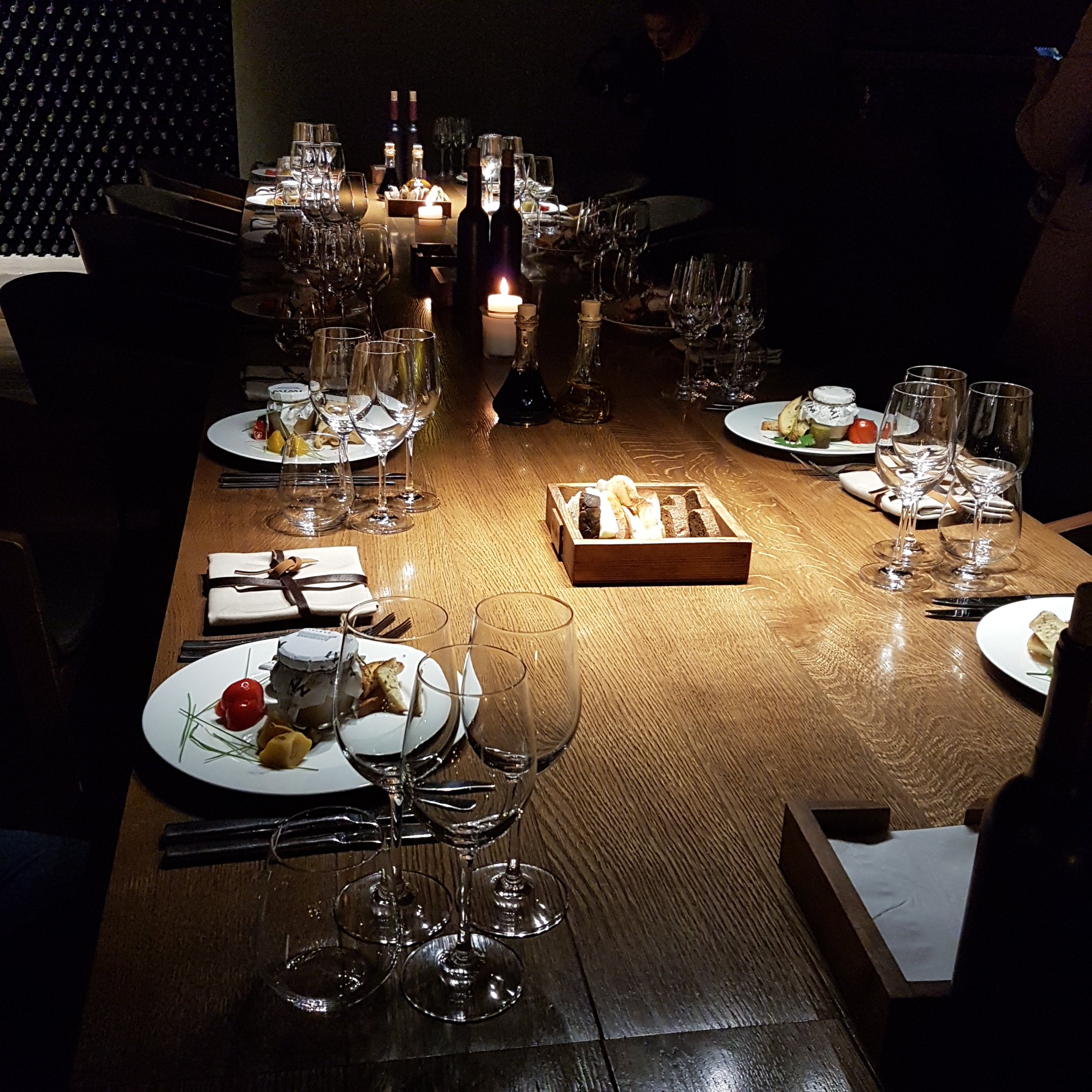 Photo: Sue Tolson
When the Soviet Union collapsed, all the employees got one share in the winery. One employee understood that things would never work like this, so started buying up the shares and by 1998 had succeeded in acquiring the majority. He brought in an Italian architect to redesign the building, which had naturally fallen into complete disrepair, and set about restoring it as well as adding a new section. This took place between 2011 and 2016.
Photo: Sue Tolson
The stunning building's cellar is built into the hill to keep it cool; its walls are of limestone, its ceilings of brick and the winery works with the principal of gravity. The winery is also in possession of one very valuable bottle of wine, the oldest bottle of wine in Moldova, produced by monks in Germany in the 1700s.
Like so many of the other large wineries in Moldova, everything has been rebuilt with tourist experience in mind. There are beautiful manicured gardens and a maze. You can relive the chateau's history at the 'Time Table', which is all directed by a swish of the guide's hand. Then head upstairs to the tastefully decorated restaurant, which serves contemporary takes on Moldovan cuisine paired with its wines. They have a series of chalets should you want to stay the night. In summer, you can avail yourself of the pool and in the near future they are planning to add a wine spa, so you could happily while away the day and night here.

The chateau is stunning lit up at night too, when we arrived to enjoy our food and wine pairing in the 'White Owl' restaurant. Pear-scented Fetească Alba as an aperitif, delicate aromatic Viorica with the homemade chicken liver paté and then a lovely Rosé de Boubalca (a blend of Cabernet Sauvignon, Malbec and Merlot) paired with snails from the vineyards. A spicy cinnamon spiced Malbec with the quail in red wine and to finish, the 2012 Cabernet Reserve. The perfect way to end our trip to Moldova. Fine food, well-made wines and sophisticated surroundings.