Located on the outskirts of Chişinău, the brightly coloured buildings of the Atú winery bring some cheer to the greyness of the post-Communist urban landscape that surrounds it. The winery was founded in 2016 by Victor and Vlada Vutcarau, who come here after work and at the weekend as this is not their main business. Most of the time, they are actually doing something else that's very important for the wine industry, grafting vines. They run Moldova's largest vine nursery which turns out around three million vines per year. They now have around 20 hectares of vines of their own, but the vineyards are 100 km away. They are one of the smallest, newest wineries and are trying to focus on native grapes, although, of course, they do have international varieties as well. Everything is done by hand, from harvesting to labelling, and it shows in their attention to detail at the winery too.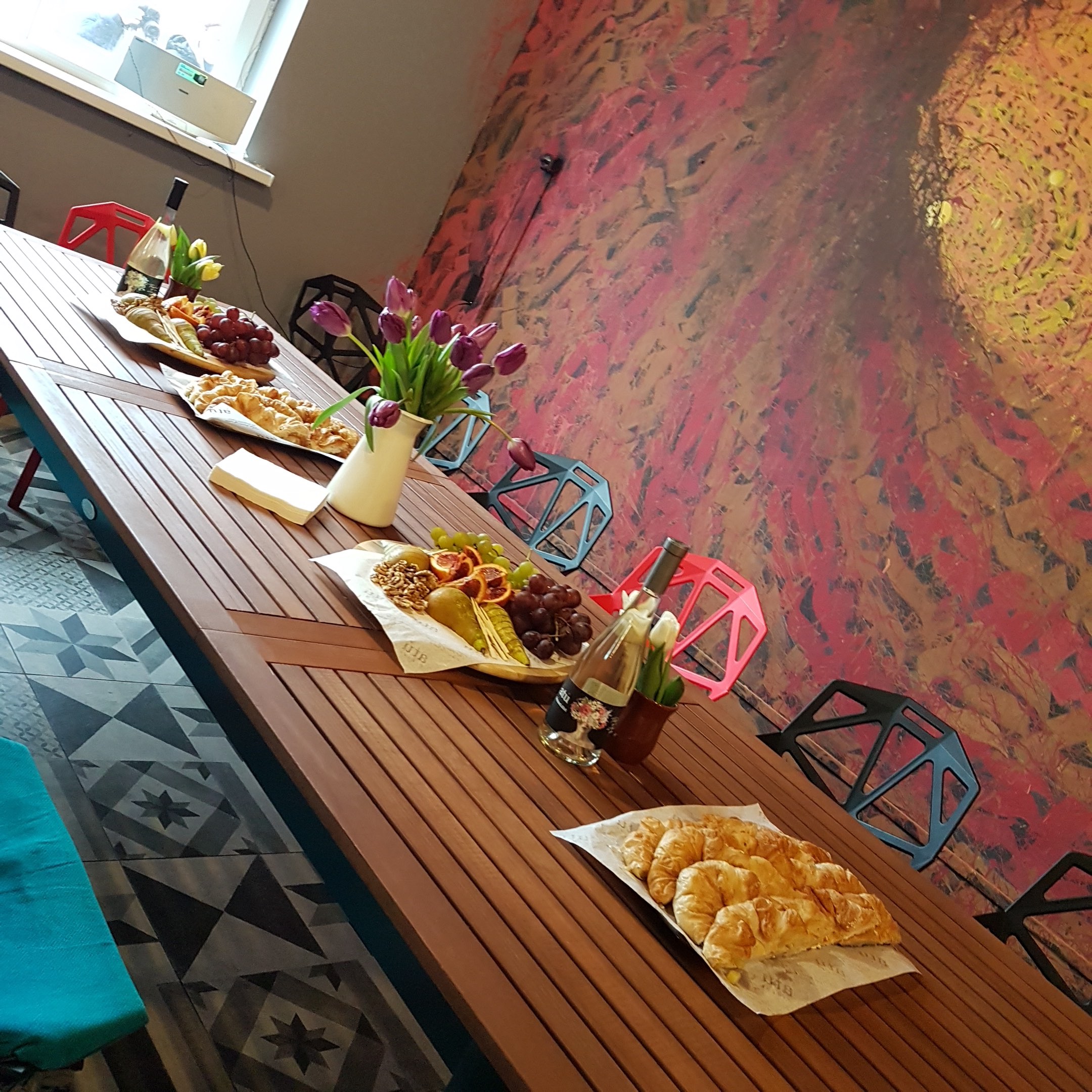 Photo: Sue Tolson
The winery is located in an old warehouse, now daubed with colourful street art and graffiti, which our group also left its mark on with a few cans of spray paint. Inside a comfortable tasting room with a view of the rows of gleaming steel tanks in the winemaking facilities. Here we indulged in yet more of the Moldovan speciality pastries, plăcintă, and tasted some artisanal cheeses made by French-Moldovan couple Thierry and Tatyana Ernst. Having lived in France for a decade, they decided to relocate to the country of Tatyana's birth and start making their own classic French cheese. They make cheeses from goat's, sheep's and cow's milk. Despite not being hungry at all, following a large traditional lunch at the previous winery, nobody could resist tucking in.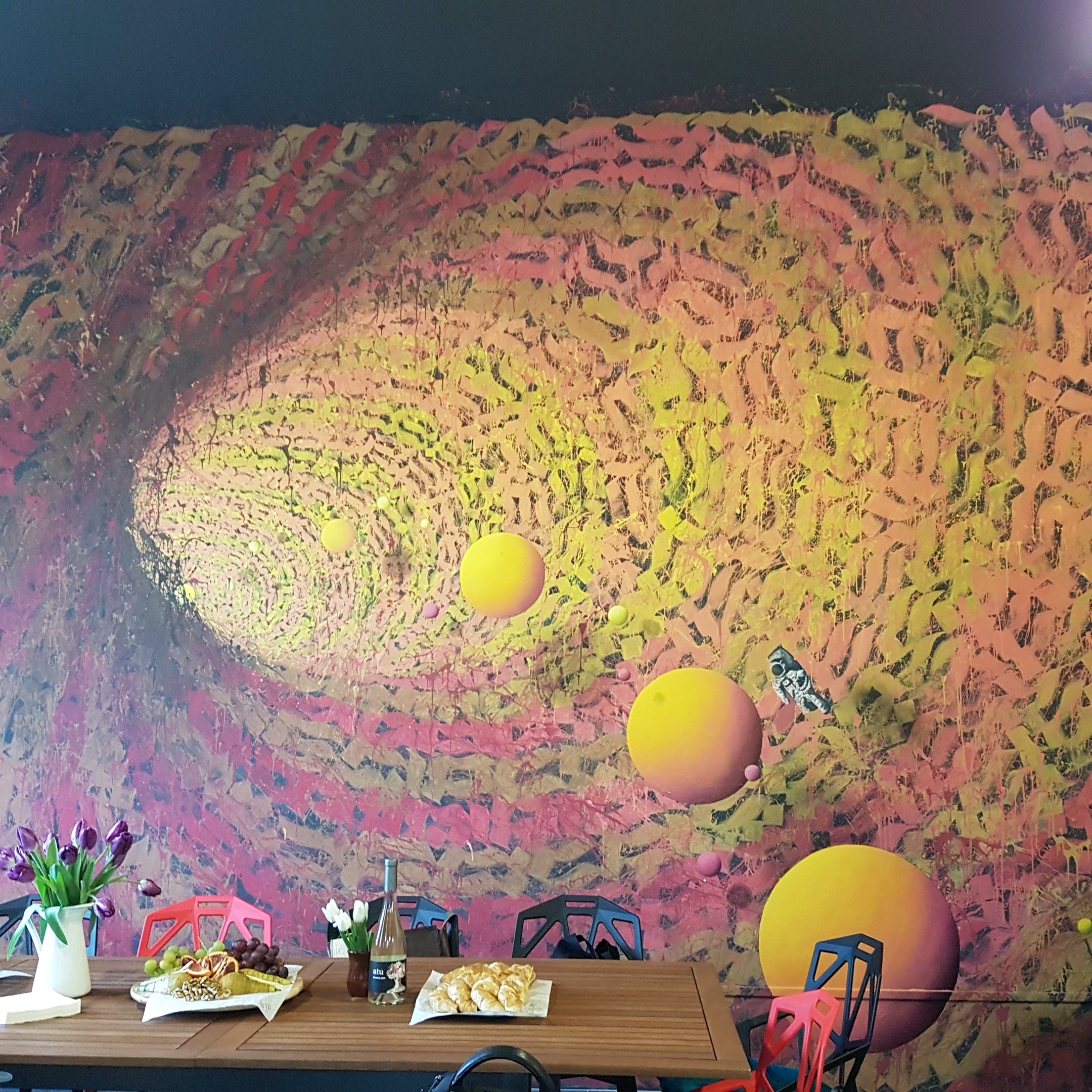 Photo: Sue Tolson
Not only the exterior of the winery is colourful, the walls are also decorated with modern artwork and all the chairs are brightly coloured. Many of the wine labels are also adorned with a splash of colour in the form of flowers covering the top half of a face or as colourful graffiti, making them very eye-catching and modern.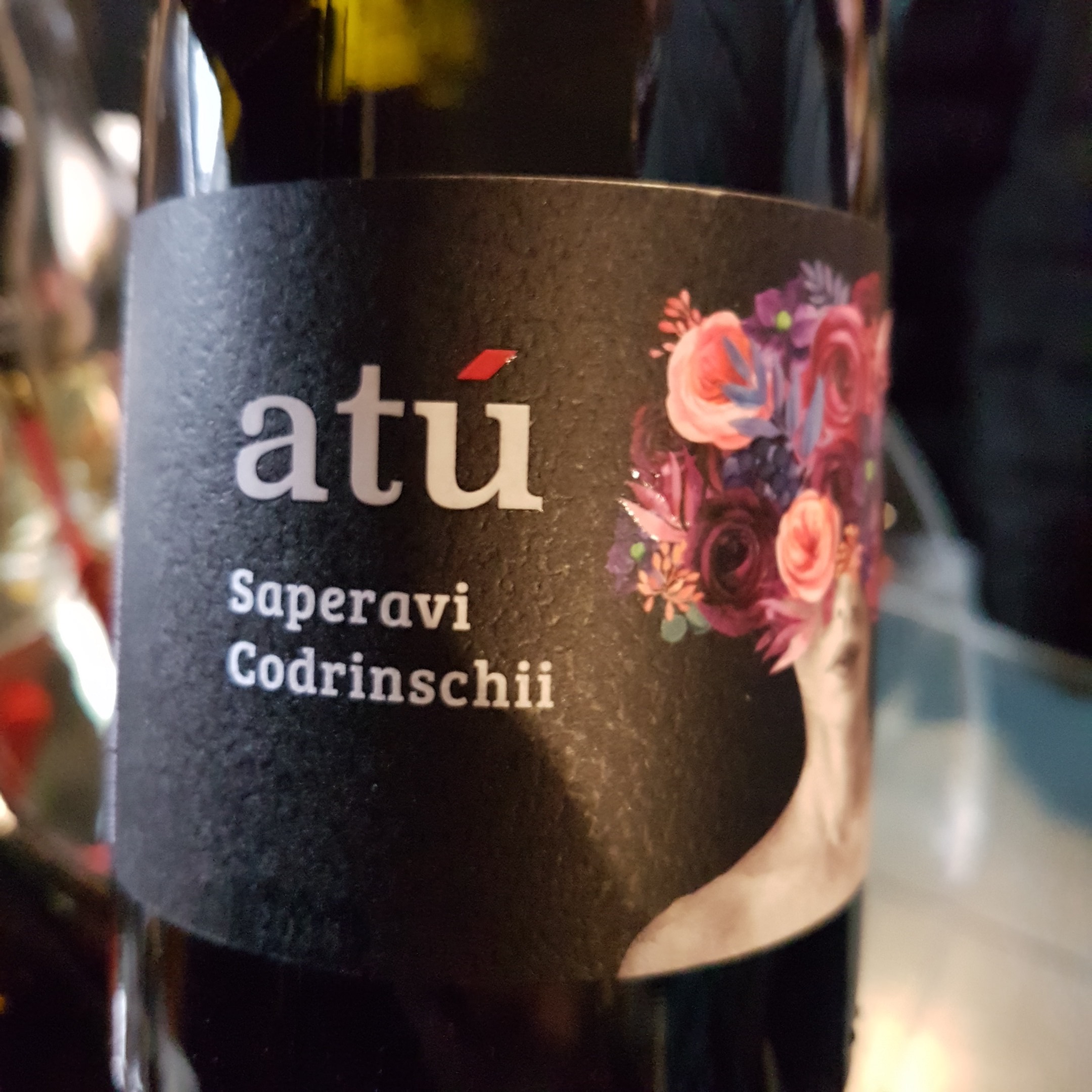 Photo: Sue Tolson
The wines are produced in small batches of 1,000 to 3,000 bottles, in direct opposition to many of the other larger wineries we visited within the country. We tried some wines from their current range and were not disappointed.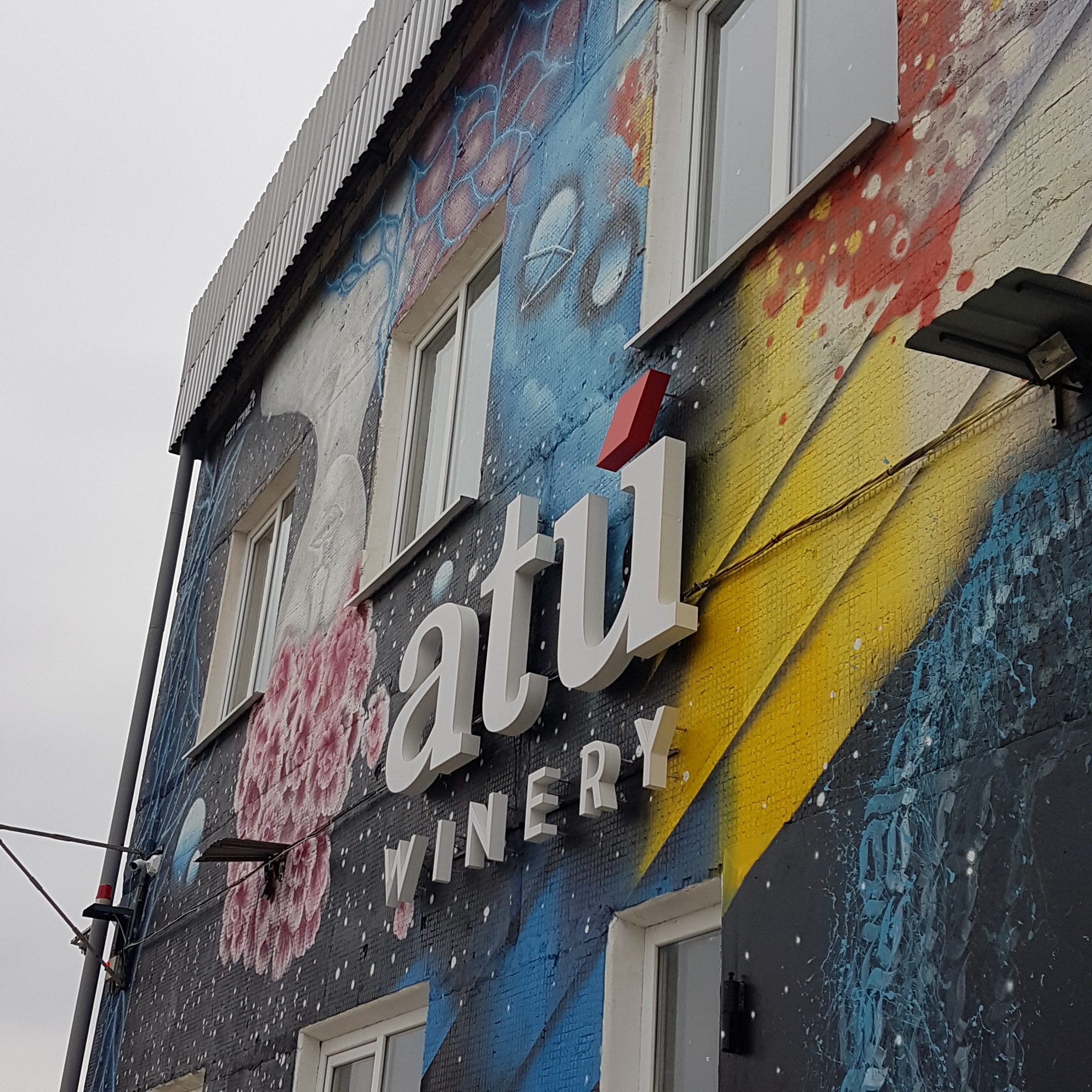 Photo: Sue Tolson
First up was their refreshing, crisp Fetească Albă 2019 with vibrant, bright primary fruit followed by the aromatic white Violica 2019, bursting with citrus zestiness, grapey and floral notes. The 2018 Saperavi-Codrinschii blend was a rich red with dark berry fruit, a hint of spice and attractive, lively acidity. Codrinschii is a Soviet crossing (Rară Neagră x Cabernet Sauvignon). The final red, Calibri 2017, a somewhat oaky for my tastes, but very drinkable blend of Cabernet Sauvignon, Merlot and Fetească Neagră with bags of dark fruit and smooth, ripe tannins.