Arriving at the Asconi winery complex at dusk, we are greeted by a traditional brass band and a glass of fizz to put everyone in the mood before we toured the winery. Heading towards the winery itself, we pass a couple of figures collapsed on some bales of straw, looking as if they might have imbibed a little too much wine. The ends of some huge tanks built into the wall, remnants of Soviet times, are also visible.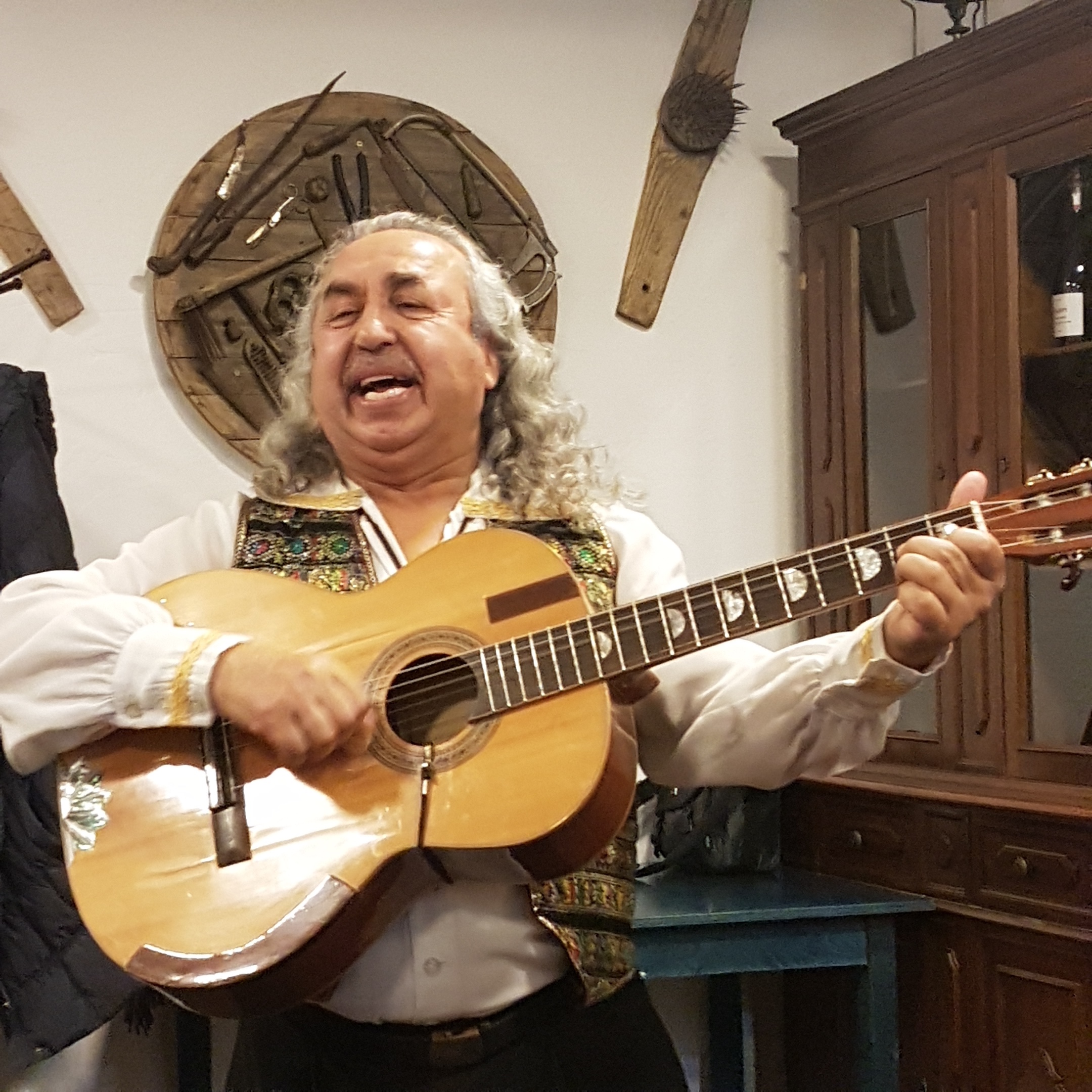 Photo: Sue Tolson
The Asconi winery has been family owned since 1994 when Andrei Sirbu obtained the facilities following privatisation – the site was previously a grape processing facility. Over the years, they also acquired around 550 hectares of land, now planted to both international and local varieties, 400 hectares of which are close to the winery. They have invested millions of Euros into their modern winery, which even has its own device for producing concentrated grape juice, unique in Moldova, so they don't have to import it. This is used to sweeten the semi-dry and sweet wines. With 600-800 g/l of sugar, it's one of the sweetest things I've ever tasted. It took them 10-15 years to recoup the costs. We stroll past tanks both large and small, 72 in total, and past the bottling line, shrouded in darkness, fully automated and capable of bottling 8,000 bottles per hour.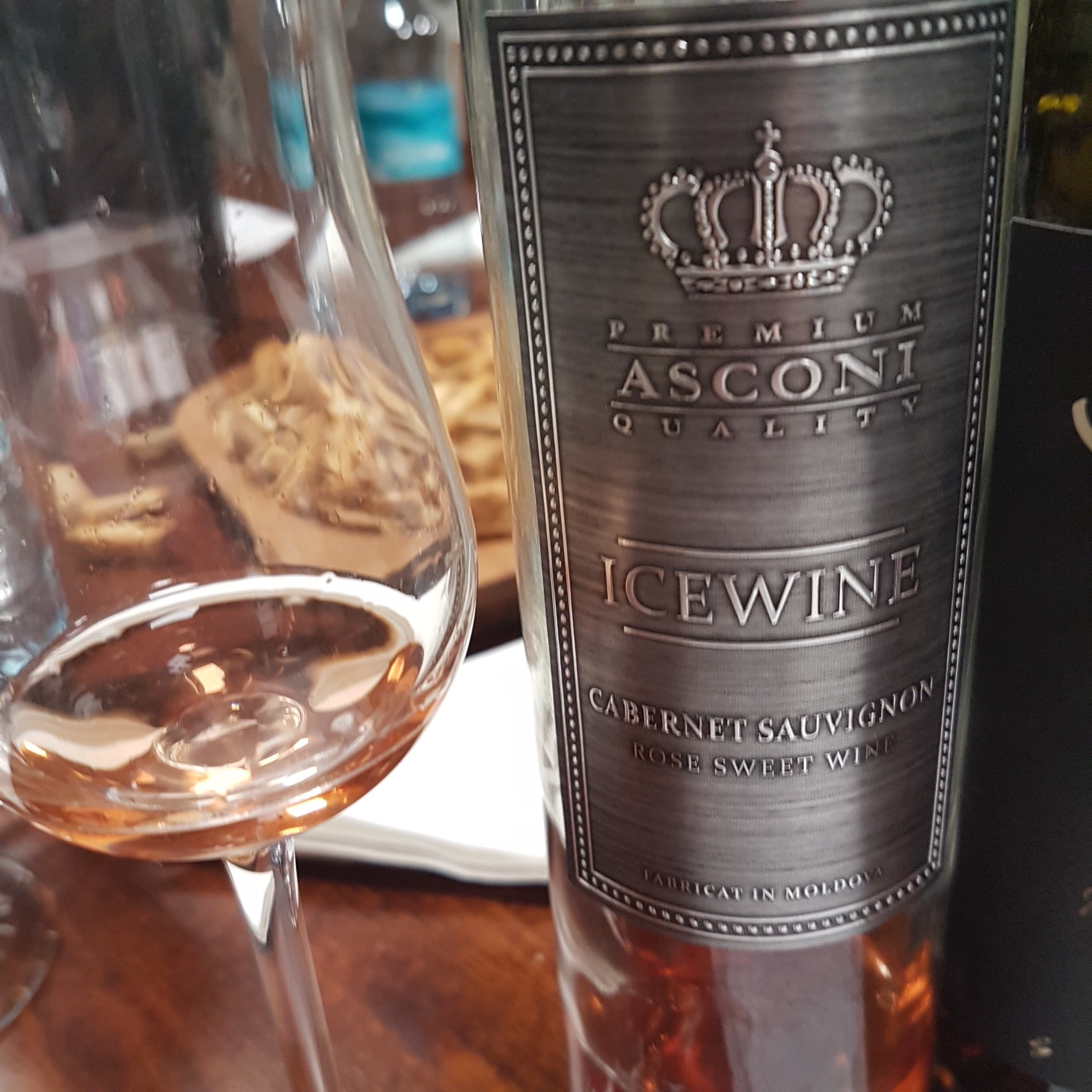 Photo: Sue Tolson
Naturally, the tour also includes a trip to the barrel room, in this case filled with American, Hungarian and some French oak. This is where they also keep their wine collection, amounting to some 60,000 bottles, with the oldest dating back to 1989. However, on this occasion, we only tasted modern vintages, such as the rather New Zealand style 2019 Sauvignon Blanc with plenty of fresh green fruit, citrus fruit and zesty acidity. We also encountered our first Moldovan Malbec here, tasting the 2016 vintage which was a little on the alcoholic side but with lots of dark cherry, attractive violet notes and prune. Tannins were ripe, but a little on the grippy side. The 2016 Fetească Neagră boasted plenty of red and black berry fruit, especially spicy raspberries, fresh acidity and fine tannins. My top wine here was the 2014 Rară Neagră, a balanced light red wine with plenty of red berry fruit, spice and chocolate as well as hints of tea and leather. The tasting was rounded off by a Cabernet Sauvignon rosé ice wine whose pure wild strawberry jam palate was pepped up by refreshing acidity.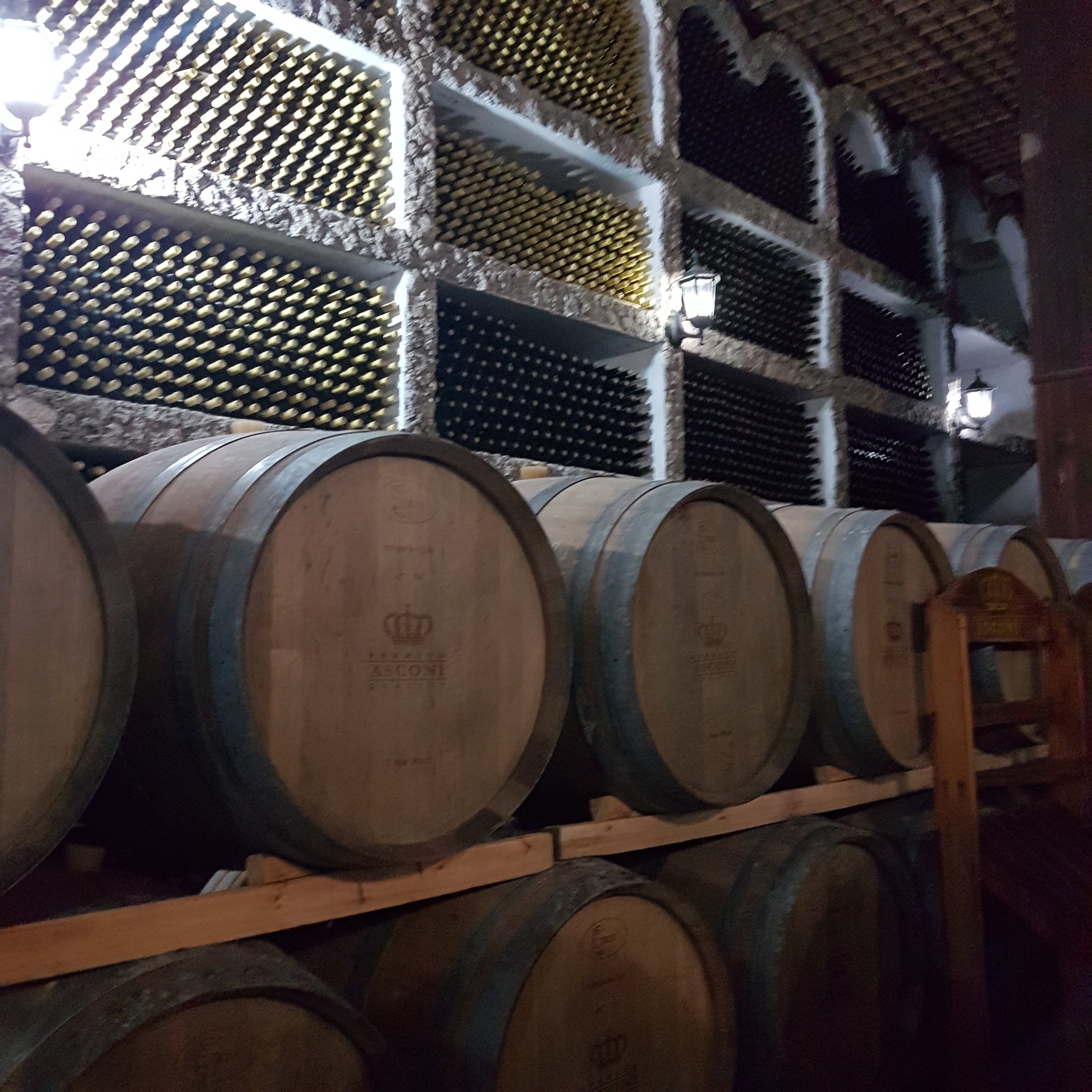 Photo: Sue Tolson
If you want to experience true Moldovan hospitality, then Asconi is definitely the place to come. Attractive traditional style buildings dot the premises and they have created a small 'village' with tastefully appointed, traditional whitewashed cottages made by local craftsmen where you can spend the night if you want to enjoy the wine and food at one of their two on-site restaurants. There are also some swimming pools in the pipeline. This was the evening when we really learned what Moldovan hospitality was all about. A never-ending succession of dishes kept appearing on the table, including what was said to be a sharing platter for two that comprised a whole chicken, sausages, grilled vegetables, various grilled meats, potatoes and pickles. And that was not the final thing to grace the table. Needless to say, there were plenty of leftovers! The musicians who had greeted us continued to entertain us, followed by a local guitarist. This was truly the evening where it was necessary to roll, rather than walk, back to the bus.