The five hectares is located near the village of Lipovac in the sub-wine region of Oplenac, which is part of the main wine region of Šumadija.

Vladimir Stojic, director of Media Sector, a Belgrade-based promotion firm that represents the Šumadija Winemakers Association, told Decanter the land had been a vineyard site more than 50 years ago, but was later abandoned and is currently woodland.
It is now being prepared for the grapevines, with planting taking place likely next spring. It is not sure when the winery will be built, but it could be in 2017 or 2018 said Stojic.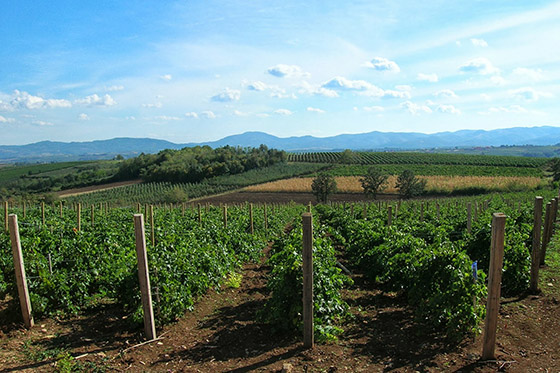 Djokovic's association with wine also includes being a brand ambassador for Jacob's Creek as part of its global tennis sponsorship platform. He's created a 'Made By Moments' film series with the Aussie wine company.
Derek Oliver, global marketing director of Jacob's Creek, told Mumbrella last year: "Novak's 'Made By' story brings to life the authentic spirit that Jacob's Creek celebrates. Novak's story is powerful, and the determination, dedication and effort he has put into his career is similar to the craft of our winemakers and the people behind Jacob's Creek.
Our partnership has been truly collaborative, working together to create a film series that celebrates authenticity, and that we are truly proud to take to the world.
Djokovic isn't the only tennis player with a taste for winemaking. Former French Open champion Thomas Muster retired to his native Austria to make wine in 2004. He owns the eight-hectare Hochkittenberg wine estate in the Styrian wine region.
It's about white wines - 85 or 90% of our produce is white wine or white grapes, Muster told CNN.
It's one of the best sauvignon areas in the world. It's still undiscovered here, that's what we like about it, but I think in the next few years people are going to find out where this is.
It's hard work. To work a vineyard, you need a lot of guts to do that. To go out there and work all year, you almost feel that these people talk to the grapes.
Via Drinks Central