Sanlúcar de Barrameda is famous for two things. The first, an Italian-born sailor, thanks to whom the era's worldview began to expand dynamically in the 1400s. The second a wine, into which world history sloshed alcohol. Moreover, the first took the second with him to sea. I'm slowly getting caught up, so I'll be brief here. Columbus loaded sherry onto his ships when he set off on his third voyage from Sanlúcar. Must have been good…
Sherry says a lot about Hungarian awareness, in that a brief impromptu poll of my friends showed that half of them don't even know what it is. This half, on the other hand, taste wine every week. Now this aroused my suspicion. Really? Weekly? Of course, the reply was, that's some kind of sour cherry thing, isn't it? Huh? Garrone Cherry? Hmm. Enough about that. So, the subject is relatively unknown, whereas remarkably good things are made in Andalusia, as evidenced by a small tasting we went to. Tasting notes follow, so watch out!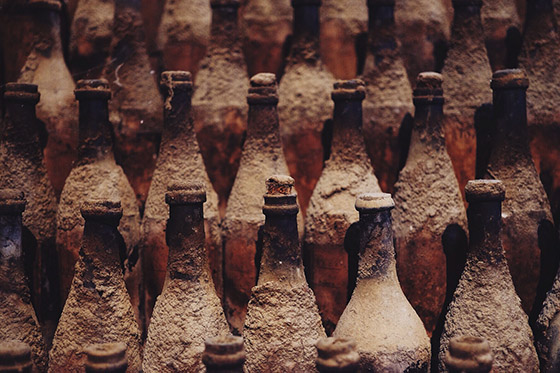 Bodegas Hidalgo La Gitana - Manzanilla La Gitana
Medium lemon colour. Yeasty notes on the nose, with roasted sunflower seeds, some nut and a little strawberry jam laced with alcohol. On the palate, attractive acidity, medium bodied, with a fine nutty, green walnut and roasted hazelnut character, along some citrus fruit. A vibrant wine, also makes a extremely refreshing drink. Medium finish which ends with bittersweet citrus fruits.
Bodegas González Byass - Tio Pepe
Deep lemon colour. On the nose, nut, almond, dried rose petals and several-day-old hay. Medium-bodied on the palate, with oriental spice and oil seeds. Attractive wine, with a medium finish, mainly dominated by sea salt and some pungency. Exciting and bone dry.
Bodegas Osborne - Fino Pale Dry
Medium lemon colour. On the nose, green apple, cinnamon, sugared almonds, a little marzipan, vanilla, chocolate and cognac sour cherry. Perfumed on the nose with apple, some sandalwood, cinnamon, a fine breath of clove, and then a touch of walnut and nutmeg. Beautiful acidity with a long finish of salt and nuttiness. Wonderful!
Bodegas Barbadillo - Principe Amontillado
Old gold in colour, rather similar to tea. Raisin and dried flowers on the nose, verging on the cloying. Also some yeasty notes and caramelised nuts. On the palate, alcoholic sweetness, nut, almond and woody notes. Medium finish.
Bodegas Barbadillo - Cucu Oloroso
Mahogany-brown colour. On the nose, nut, coffee and chocolate. Full bodied on the palate with an oily texture. Flavours of oily seeds and amazing amounts of roasted aromas. Very long...
Bodegas Hidalgo La Gitana - Jerez Cortado Wellington VOS
Amber-brown colour. Woody notes on the nose with a little vanilla, walnut and hazelnut. On the palate, oily seeds and citrus fruits, adding freshness to the wine. Some aldehydes are present, but do not detract from the wine. Medium finish.
Bodegas Williams&Humbert - Canasta
Dark mahogany in colour. Aromas of raisin and sugared walnut. On the palate, attractive acidity, sugar and stale water. Medium finish.
Bodegas Sandeman - Sherry Rich Golden
Amber/brown in colour. Aromas of raisin, grape and brown sugar. On the palate, candied seafood, caramelised octopus and oysters with icing sugar. Very exciting, extravagant, almost perverse wine. Divisive yet beautiful. Impossible to pigeonhole!
Bodegas Hidalgo La Gitana - Pedro Ximenez Triana
The colour of Coca Cola, almost as black as blackcurrant cordial. Aromas of raisin, fig jam and rosehip jam. Full bodied on the palate, with a dense, chewable texture. Flavours of prunes laced with lemon juice, just like raisin wine. Wonderfully long finish, syrupy sweet with French bonbons also showing, yet still balanced. Beautiful!