Would you look a gift horse in the mouth if you were offered a handful of vintage Port cask samples? WineSofa certainly didn't and we tasted four 2016 vintage Port samples together with Edit Szabó from Borsmenta. And if that weren't enough to be getting along with, our samples came with a test tube of 102-year-old tawny!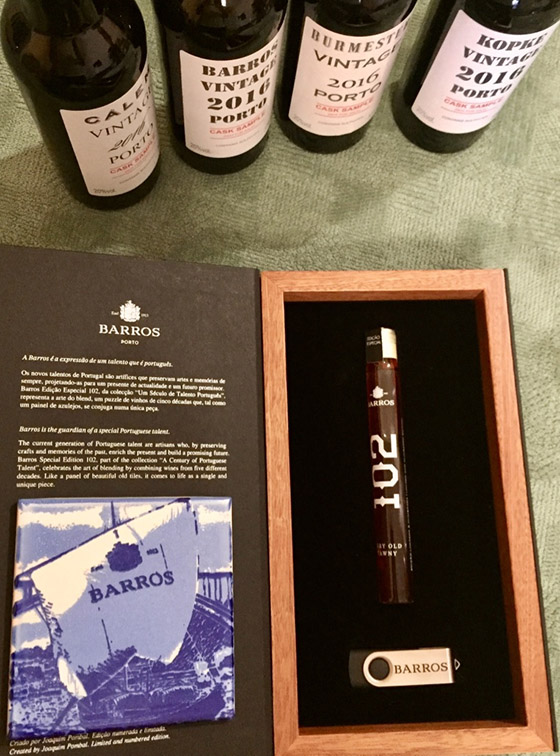 Photo: Daniel Ercsey
A warm July day in Budapest is perhaps not ideal for tasting Port, but taste we did, many thanks to Sogevinus for kindly sending us samples of their 2016 vintage Ports from the four Port houses in their group: Barros, Burmester, Cálem and Kopke.
For want of a better plan, we tasted in alphabetical order. (The names before the points: ST - Sue Tolson, DE - Daniel Ercsey, ES - Edit Szabó)
Barros 2016 Vintage Port I 92 points (ST: 93, DE: 92, ES: 90)
Deep, opaque purple in colour with concentrated legs. Noticeable alcohol on the nose with intense dark fruit and chocolate combined with notes of violet, leather, chocolate, coffee and spice. Dense and velvety on the palate with Christmas spice conjuring up wintery mulled wine, liquorice, dark cherry jam, juicy blueberry and dried fruit underpinned by refreshing acidity and a ripe structure.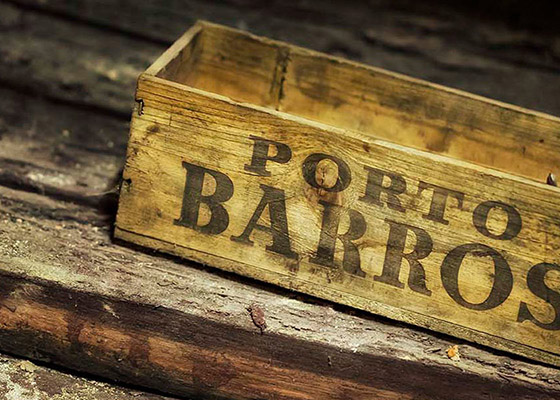 Photo: Sogevinus
Barros, founded in 1913, thus a relative newcomer in Port terms, generally produces young rubies and tawnies, whilst its strength at the quality end of the market is vintage Ports rather than aged tawnies and colheitas. It's known for its round and velvety wines.
Burmester 2016 Vintage Port I 89 points (ST: 91, DE: 88, ES: 87)
Lighter and fresher but with more evident alcohol. Plenty of dark fruit, sweet spice and chocolate. Sweet, juicy fruit, racy acidity and evident tannic structure. A slight vegetal note contrasted with the ripe, exuberant fruit. Less well defined than the Barros.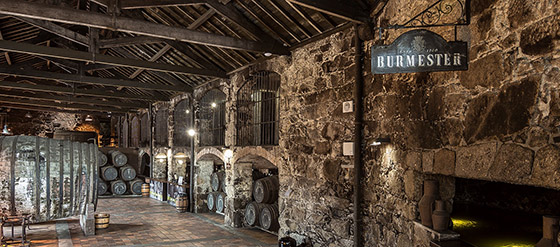 Photo: Sogevinus
Burmester, best known for its excellent old tawnies and colheitas, was founded in 1750 with its origins going back to Germany. Its wines are generally known for their elegance and finesse.
Cálem 2016 Vintage Port I 90 points (ST: 92, DE: 90, ES: 89)
Offering rich, dark fruit and well-integrated alcohol, ripe cherry jam combines with a floral note, spiciness and a cool menthol touch. Bright acidity and supple tannins with great length and sweetness. Slightly lighter bodied.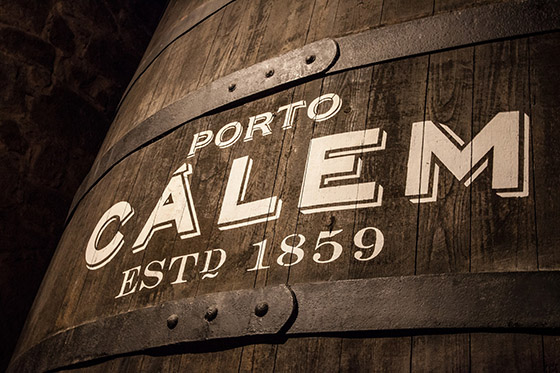 Photo: Dimitri Houtteman
Cálem, a family-owned company founded in 1859, is known for its aged tawnies and colheitas. Its wines are generally easy and accessible.
Kopke 2016 Vintage Port I 94 points (ST: 95, DE: 95, ES: 93)
Dense and deep in colour with dark, brooding black fruit. A cornucopia of concentrated blackberry, blackcurrant, spice, jam, polished wood, violet and rich chocolate. Silkily smooth fine-grained tannins and racy acidity. Tightly structured with great elegance and sophistication.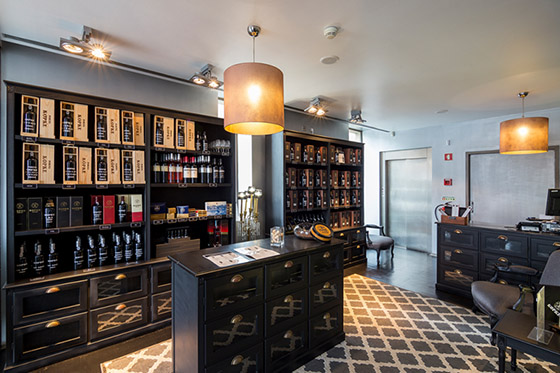 Photo: Sogevinus
Kopke is the oldest Port house and the oldest company of foreign origin in Portugal. Its reputation is founded on balanced wines of the highest quality. It exudes history and exclusivity with its unlabelled bottles stencilled with white letters directly onto the glass. Unfortunately, much of its history was lost due to a fire destroying much of its heritage in 1882. Its wines are based on the Quinta São Luiz, acquired in 1922 and now the main Sogevinus companies' vinification centre. It's renowned for its impressive range of tawnies and colheitas as well as excellent vintage Ports.
Finally, a special treat – the Barros 102 Very Old Tawny
The test tube yielded a thimbleful each of liquid amber nectar where furniture polish, walnut, tobacco, coffee, spice, butterscotch, vanilla, date, fig and orange peel (and I could go on…) swirled together, enticing both our nostrils and taste buds. Attractive fine-grained tannin and remarkably fresh acidity complemented the complex flavours that seemed to linger on into infinity.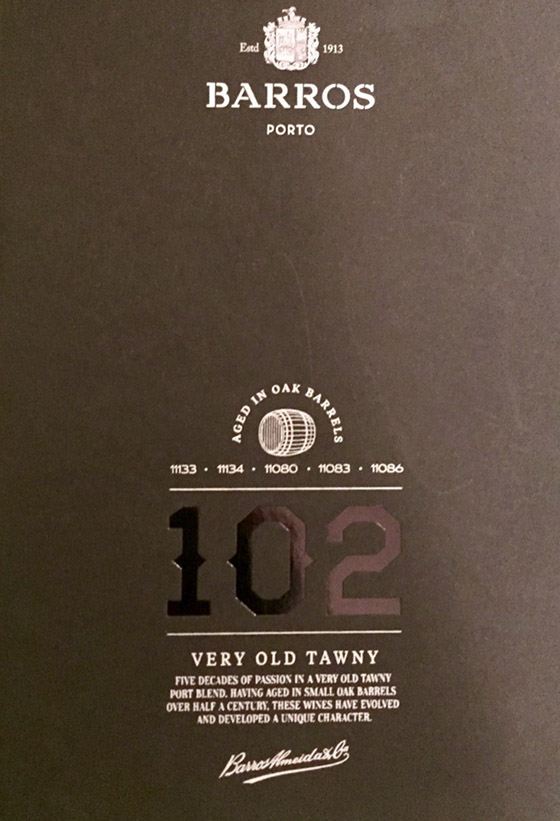 Photo: Daniel Ercsey
Vintage Port
Vintage Port is only produced in exceptional years from the very best of the harvest, bottled very young and laid down for a hopefully bright future. Each Port house decides whether it will 'declare' the vintage depending mostly on the success of their own harvest. Not all Port houses will declare a vintage in the same year and in some years, very few will do so. 2016 was considered outstanding with most of the house declaring; the first general vintage declaration since 2011.
A few words on the 2016 vintage
Challenging growing conditions were experienced in 2016 with a warm, wet start to the growing season followed by a cool, wet spring. This slowed the growth of the vines and caused irregular flowering, thus keeping yields in check, yet replenishing the water table and allowing the vines to survive the two hot dry summer spells between rains in late August and mid-September. A later than usual harvest facilitated long, slow ripening and ideal conditions for harvest – warm dry autumn days and cool nights, resulting in ripe, but balanced, concentrated fruit. Patient, experienced producers were able to turn out spectacular, big, balanced, ripe and aromatic wines. Christian Seely of Quinta do Noval commented on the vintage's purity, harmony and precision whereas John Symington described the wines as 'balanced, elegant, fruit-driven, but with freshness, perfectly aligned'. The fine quality of the tannins and the wines' structure were also commented on and the vintage was declared to be comparable with 2011, although with lower volumes than normal due to the weather conditions.
The 2016 wines' tannic and acid structure promise them a long life, so although they are very enjoyable now, as we saw in the four wines we tasted, with ripe, powerful, concentrated fruit yet great elegance and freshness, hide them away at the back of your cellar, and allow them to soften and mellow into even more exquisite silky complexity to enjoy into the future.