From Badacsony to Tokaj to Terezváros
This tiny winery, located in the cellar of a normal Budapest city centre apartment block houses Mainyúl, a winery established by Zoli Lesti, better known as the Hungarian Sales Manager of Disznókő, the renowned Tokaj winery. Strange but true. Zoli explained all. Prior to working at Disznókő, Zoli had been making wine down on the northern shore of the Balaton, at Villa Tolnay. And he'd been doing that quite by chance initially. A quirk of fate thirteen years ago meant that Zoli, sommelier at the winery at the time, was left alone on Csobánc Hill in Badacsony to make the wines when all the other staff were suddenly dismissed. Unsure of how to proceed, Zoli phoned up all the winemakers he knew to ask for help, and shortly he had a team of 10-15 'consultant winemakers' giving him advice. He must have done pretty well, as one of the Olaszrizlings he made picked up quite a few awards.
Why an urban winery
Now that he's working for Disznókő in a sales role, he doesn't have much to do with the winemaking, especially given he only has to go to Tokaj a couple of times a month. He missed making wine, so decided to set up a small winery of his own. He first considered buying a winery in a nearby PDO, such as Etyek, but even commuting there to make the wine would have taken up too much time, he calculated, so he had the idea of setting one up in the city.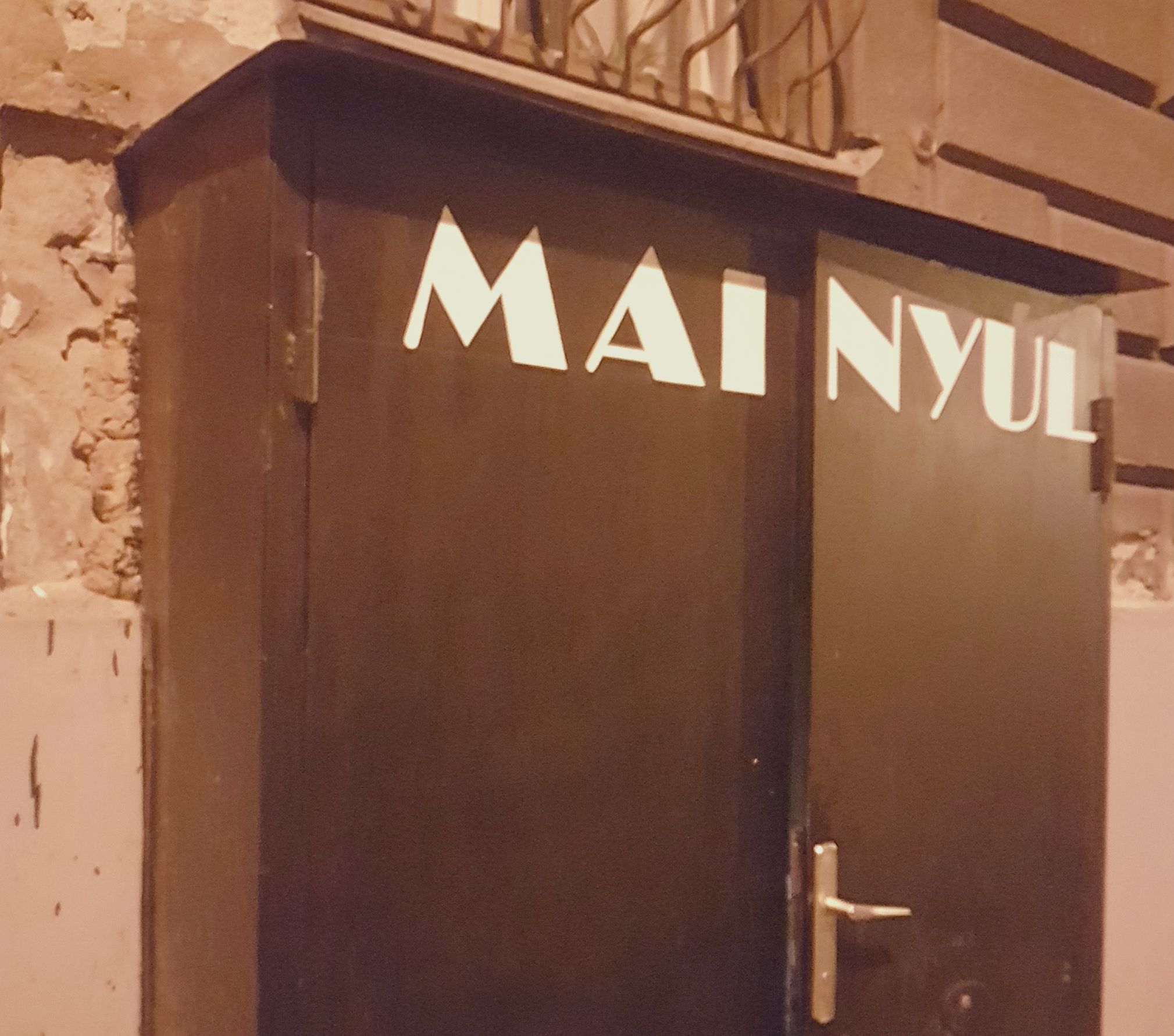 Incredibly, he found an empty cellar underneath the building where he lived that wasn't being used or even advertised for sale. He tracked down the owner and made him an offer, but he promptly demanded around five times the figure offered. Finally, two years later, they settled on a more 'normal' price. That was the summer of 2018. In January 2019, the cellar was his, and he began converting it and even managed to make his first wines in 2019.
What's in a name?
Zoli decided to call the winery Mainyúl due to a spate of postings he made a few years ago on Facebook, where he took it upon himself to post a picture of a different rabbit each day, calling it Mai nyúl, today's rabbit.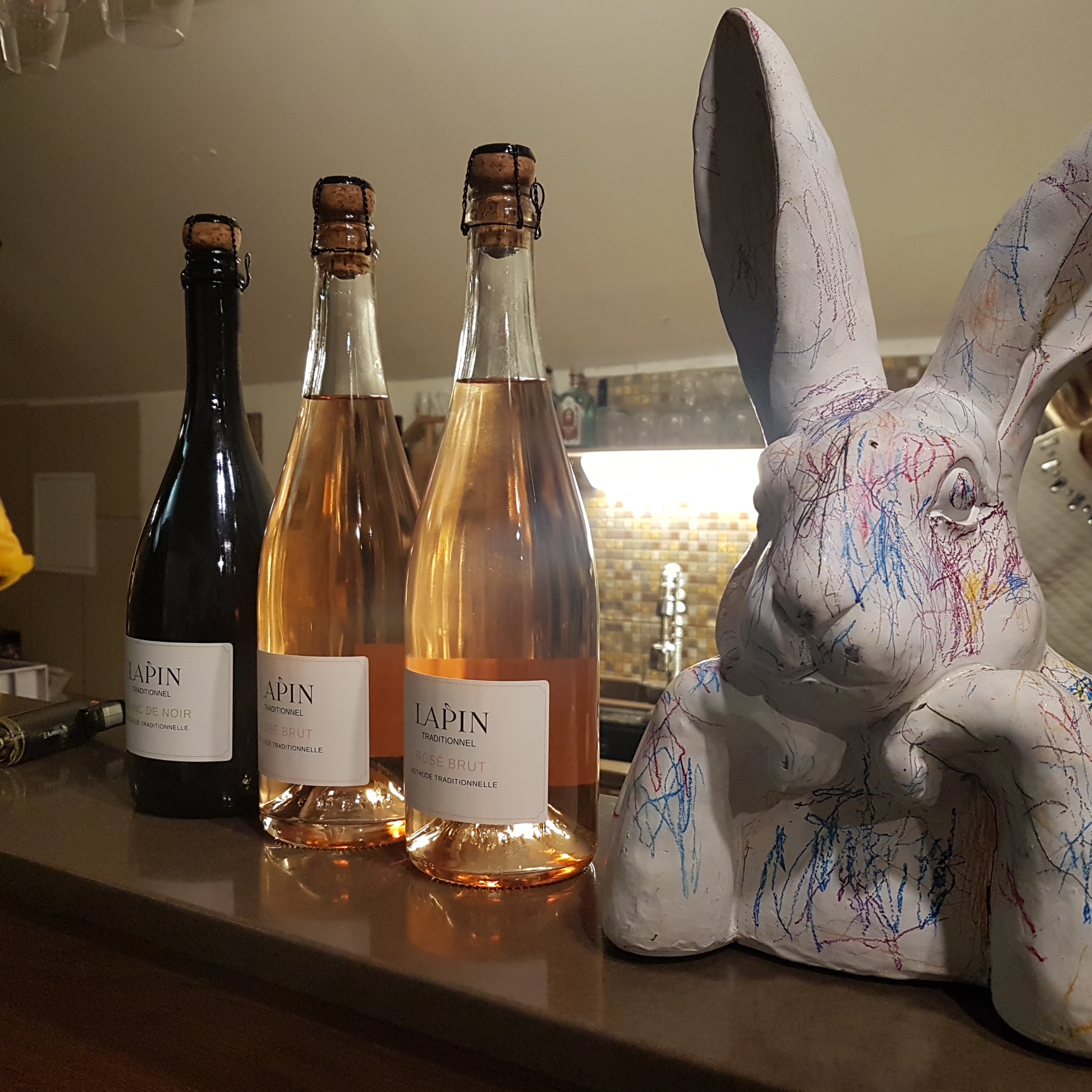 He now makes four or five wines each year, including two traditional method sparkling wines called 'Lapin' – a Blanc de Noirs and a rosé, the Pinot Noir for which comes from a small family winery in Hajós. He makes the base wines here, while Anonym Pince in Etyek add the sparkle and do the disgorgement, although the wines age here.
All the colours of Hungary
He generally makes a Riesling, the fruit for which comes from Badacsony, a couple of red blends (a lighter one – XX - and a more full-bodied version - 1.1) and various other experiments. Currently bottled experiments include a white oak-aged Merlot, rich and practically a rosé, made from seven rows of rented vines in Dörgicse. They picked half the grapes to make a light rosé and left the rest on the vine for red. A Kékfrankos Siller, a bright cherry colour wine that ended up with the name Veres. The wine was so light in colour that it was rather a piros wine than a true vörös, but he didn't want to call it 'Piros' as that name is already taken by a winemaker at the Balaton, so it morphed into 'Veres'.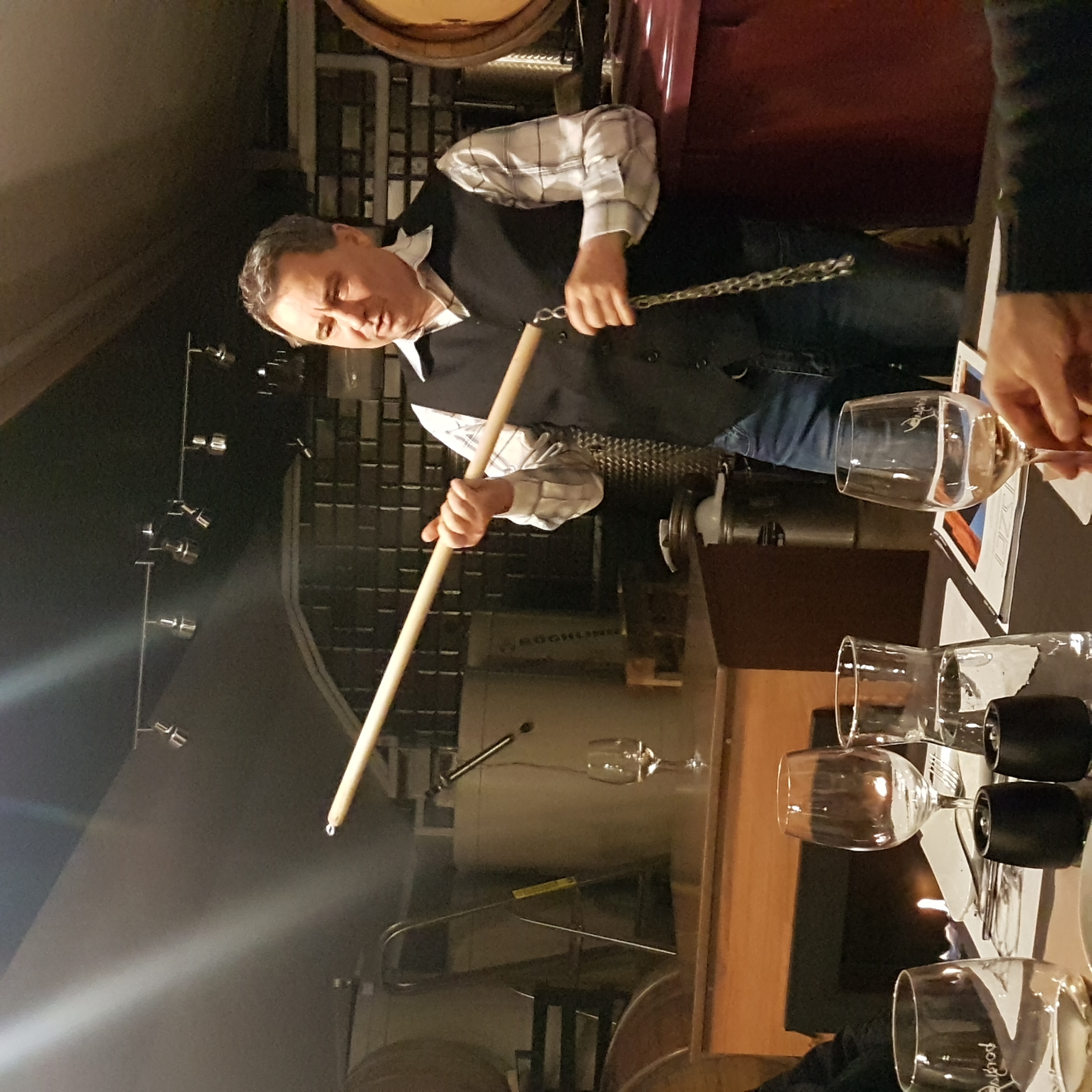 As you've gathered, the fruit is sourced from different wine growing regions in Hungary, including from the renowned Kopár and Ördögárok vineyards in Villány. The Cabernet Franc fermenting now comes from Kopár and the Syrah from Ördögárok. Zoltán Polgár, who supplied these grapes, even came up to Budapest to check where his fruit was going to end up! He must have been content, and so are we! The black grapes arrive as destemmed berries, while whites are delivered as must. He also has his first Chardonnay resting in the cellar, which he does battonage on using a stirrer he made himself. He also punches the reds down manually, or invites others to do it.
Experiments past and future
Of course, some experiments don't turn out as planned, the Furmint orange wine from 2019 ended up being distilled, as did a Kékfrankos-Cabernet Sauvignon blend. The 82% spirit from this is now being used to create a port-style fortified wine. But he also has plans for other experimental wines, such as a 'Negyfrankos', with Kékfrankos sourced from four wine regions. He also wants to make some single varietal wines, from Syrah and Cabernet Franc, if he's happy with the final quality.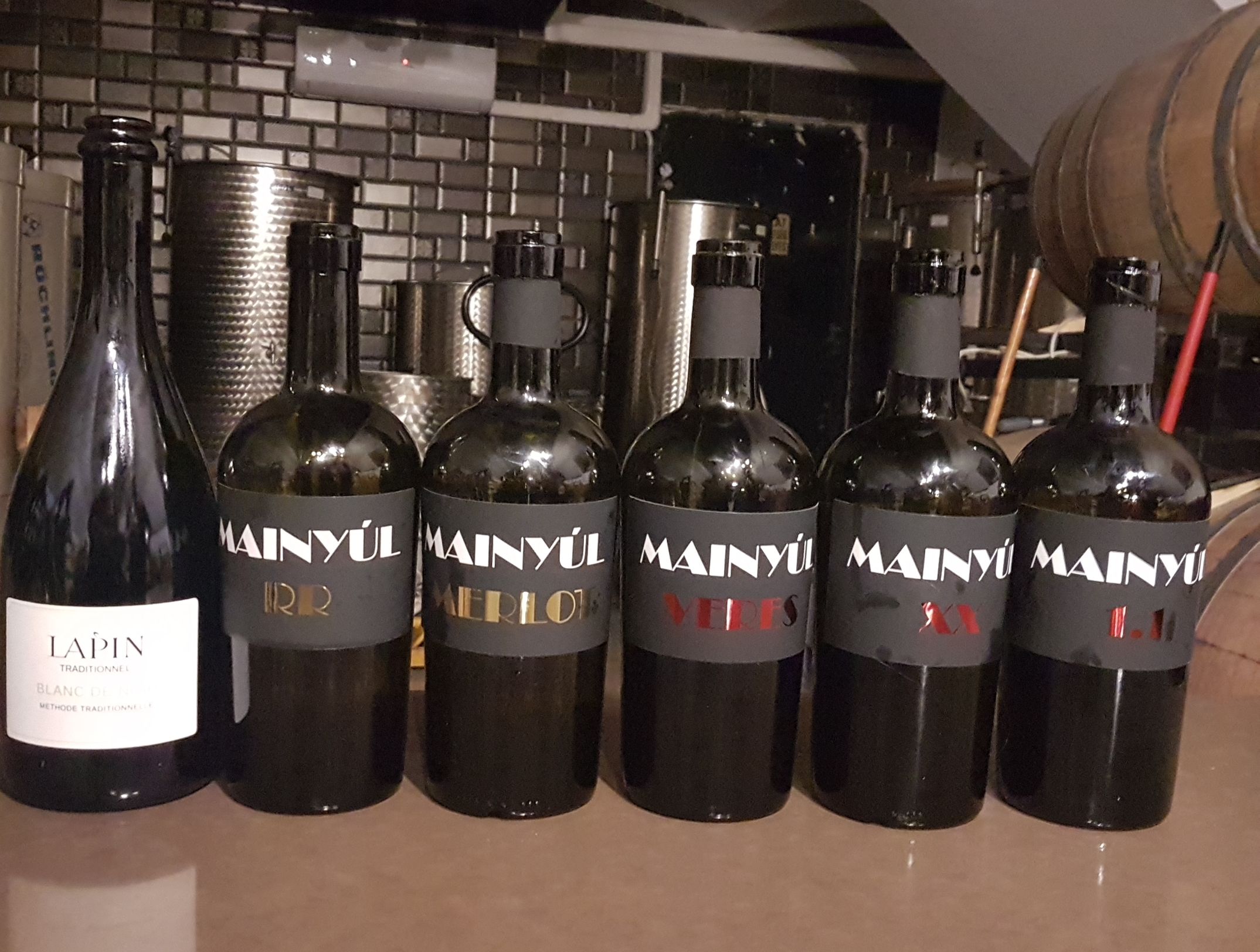 Zoli's wines are not only proving a hit with groups like ours, who spent a lovely evening learning about Mainyúl and tasting the wines paired with homemade delicacies, but also with top restaurants in Budapest. Two of his wines are already listed at the Onyx and Urban Betyár restaurants, and he is in talks with several wine merchants too. Although the quantities are so small that there won't be much to go round! So, if you are curious, seek his wines out, go and taste and book an evening with him at Mainyúl and see what's bubbling down in the cellar, along with all the rabbits. And don't worry about this, there is a machine measuring CO2 in the cellar, which will warn you of any danger, and as Zoli says, it usually shows that the air quality inside is several levels better than the Budapest air outside!
Mainyúl
Budapest, VI. ker. Székely Bertalan u. 28