Kristinus Sziget Cuvée White, Rosé and Red: the three exclusive wines of the Hungarian festival season are revealed. Sziget Ltd., the company behind Europe's best festival bearing the same name, has selected Kristinus Wine Estate as it's exclusive winery partner to deliver fine wines to its 2017 and 2018 festivals.
VOLT, Balaton Sound, Sziget and Strand festival-goers will meet these great Kristinus cuvées and other Kristinus wines from even higher quality at all the bars on all festivals. The Kristinus Wine Estate - Sziget partnership was announced last week at a press conference held in Budapest where the wines were first presented to the public after they have won a wine region award from the South-Balaton Wine Region they are coming from.

The three exclusive Kristinus Sziget wines have won several awards in 2017. The Kristinus Sziget White has won a gold medal at the Balatonboglár Wine Region Wine Competition and silver medal at Hungarian National Wine Competition. The Kristinus Sziget Rosé and Red have won silver medals at the Balatonboglár Wine Region Wine Competition.
The cuvées' back label texts sums up how Kristinus Wine Estate cheers festival goers to have a sip:
Decent Sound at Sziget and VOLT this year, right? Yep, as decent as the wines at Sziget-organised festivals: VOLT, Sound, Strand and Sziget. That's what you have in hand: the wine of Sziget. Every drop contains: Balaton, Sziget, Strand, Sound, sunshine and VOLT. Do you know what you will drink next summer?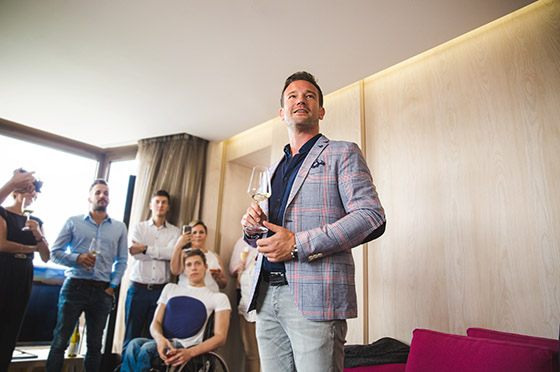 Florian Zaruba, Kristinus Wine Estate Director said:
We are delighted to add fabulous wine from Lake Balaton to the amazing crowds who fill in the hundreds of thousands Hungary's best festivals. For us the most important part of the terroir is the man who makes the wine; and these Hungarian men always knew how to party, trust me. Our mission is remains on the festivals too: to deliver the best Balaton wine moments possible wherever our customers are. And let's make it official: it's not a crime to make a fröccs or gespritzte from our wines adding soda water to cheer them up with bubbles, as it's been done for a century in Hungary in the summer heat.
"It is very important for us to give qualitative services to our visitors in every detail of our festivals especially in the food and drink sector therefore we made a contract with Kristinus Wine Estate which ensures for our festivals qualitative wine for this year and next year"- said Tamas Kadar, CEO of Sziget Ltd.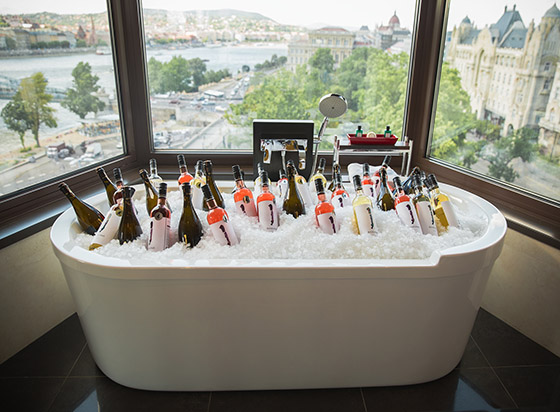 Kristinus will also be present at the festivals with it's brand-new mobile wine bar bringing the finest Balaton moments through the wines to the festival crowds. The Sziget Cuvées go on sale in all 49 Borháló wine shops around the country starting end of June 2017 bringing the festival-feeling to everyone.
Contact information:
Website: www.kristinus.hu
Facebook: www.facebook.com/KristinusBorbirtok/
Address: 8713 Kéthely, Hunyadi street 99., Hungary
Phone: +36 85 539 014
E-mail: info@kristinus.hu