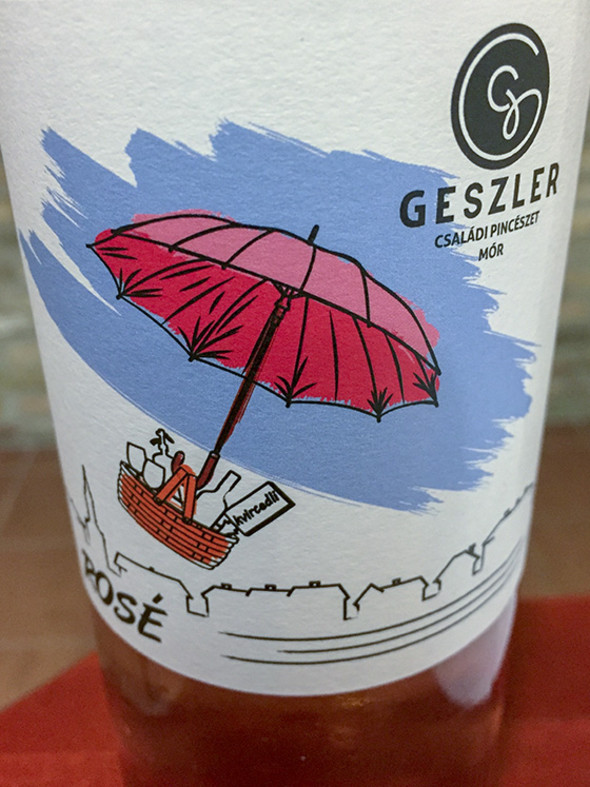 Geszler - Rosé 2017
If you want to read our article about the Geszler family winery, click here.
Rosé 2017
|

86 points
Geszler family winery
Location: Mór wine region, Hungary
Grape variety: Pinot Noir
Sweetness: dry
Alcohol: 12%
Net contents: 750 ml
Price: 3.7 Euro
Very light colour, citrus, white flowers and white fruits on the nose. Very well balanced, nice acidity, taut structure, sweet-salty flavors on the palate. Elegant, fresh, alluring.