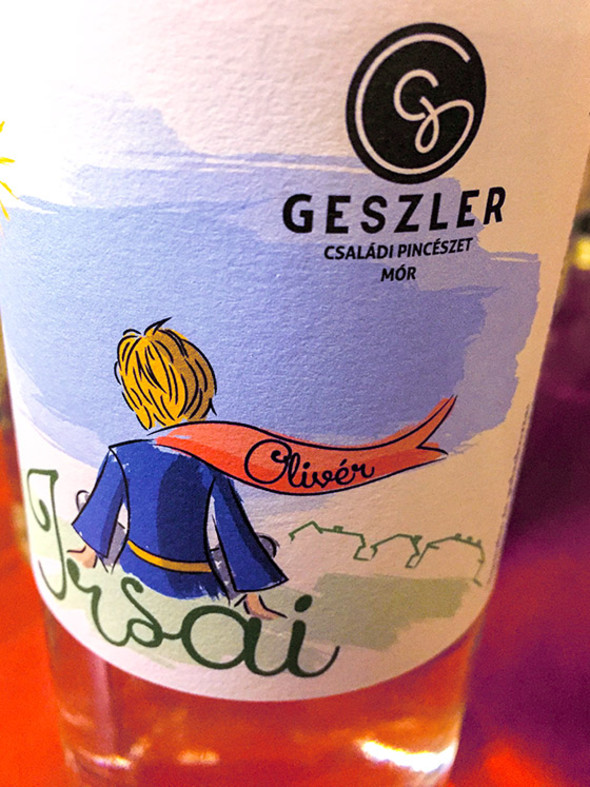 Geszler - Irsai Olivér 2017
You can read more about the Geszler winery here.
Irsai Olivér 2017
|

87 points
Geszler family winery
Location: Mór wine region, Hungary
Grape variety: Irsai Olivér
Sweetness: dry
Alcohol: 11.5%
Net contents: 750 ml
Price: 3.7 Euro
White fruits and sweet spices on the nose. Medium body, nice acidity structure, elegant implementing. Much more than a lightsome summer wine!