A wine fair with vast pavilions dedicated to the delights of Italian wine is not a place where you would expect to find much wine from Central and Eastern Europe. Passing the giant Lombardy, Tuscany and Piedmont pavilions, I decided to include North-eastern Italian regions such as Friuli Venezia and Alto
Adige in my quest for CEE wines, as this part of the world had previously been part of the Austro-Hungarian Empire and was still influenced by its neighbours, so arguably could fall within my scope too.
However, taking a look inside the International Pavilion, I came across Serbian, Swiss and Georgian wines. Bingo! There were even going to be masterclasses on Georgian and Serbian wines, which I signed myself up for. I also learnt that there was a Slovenian zone next to Friuli-Venezia. Maybe the quest was not going to be as difficult as it initially appeared.
The wines from Serbia and Georgia were certainly proving to be popular with the Italian visitors, as it was rather difficult to get anywhere near their stands unless you arrived at an opportune moment. I managed to arrive at one such moment and was able to try a wide range of wines produced from both auctochton and international varieties. I also made a pit stop at the Swiss stand and visited some wineries in the Slovenian zone.
Here are ten of my discoveries. I have also included two wines from Friuli Colli Orientali – I was at Vinitaly after all!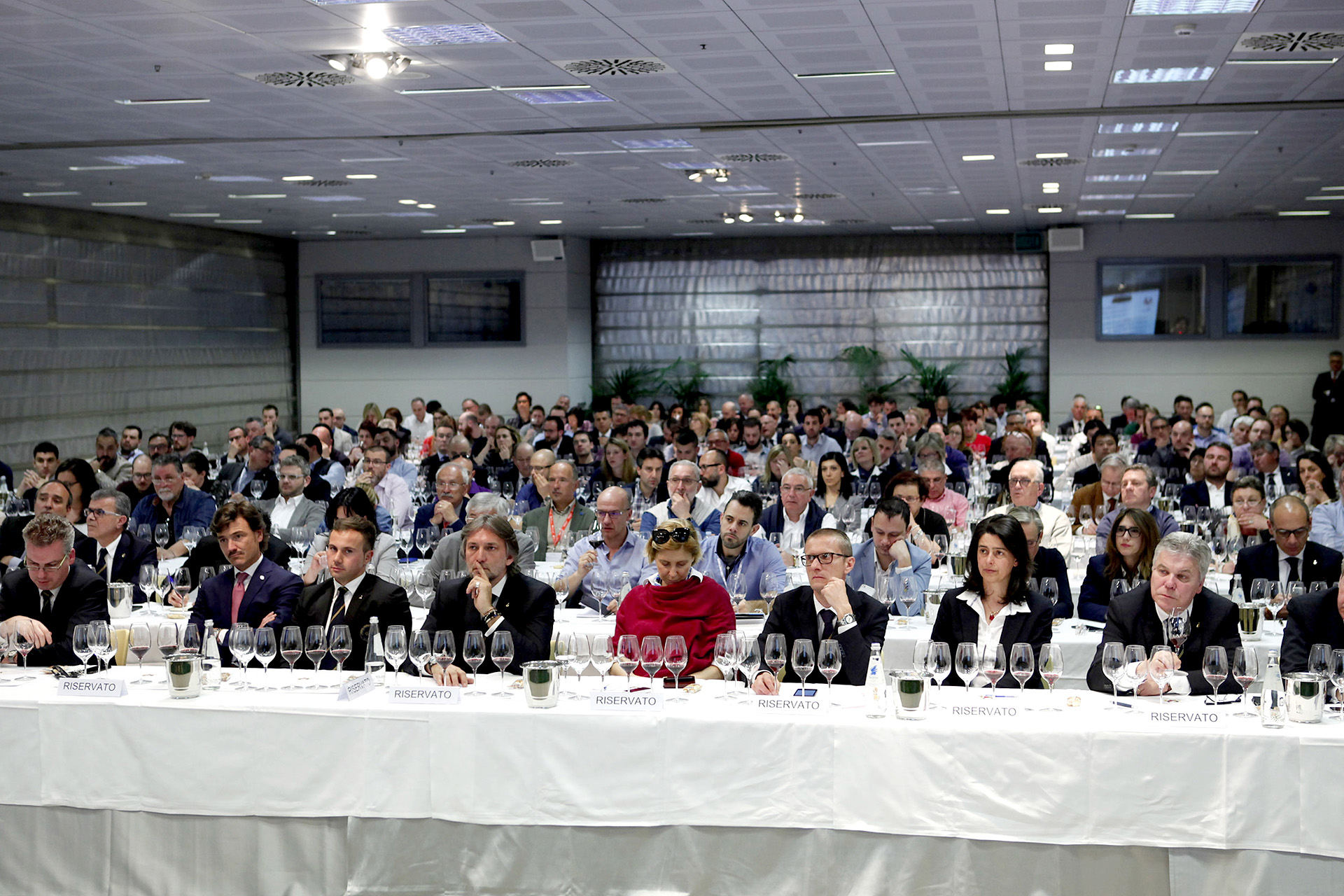 Vino Budimir, Tamianika Budimir 2013 (Župa, Serbia) I 80-90 points
Made from the local variety Tamianika, a wonderfully refreshing light, crisp, dry wine. Aromatic, floral with citrus notes and a long mineral finish.
Vino Budimir, Sub Rosa 2007 (Župa, Serbia) I 91-93 points
A blend of Prokupac and Cabernet Sauvignon. Powerful, intense wine with ripe, rich fruit and a taut structure. Juicy black cherry and blackcurrant fruit, with undertones of smoke, dark chocolate and liquorice. Fresh acidity and wonderful ripe and earthy tannins.
Dubuis & Rudaz Vins, Petite-Arvine 2015 (Valais, Switzerland) I 85-87 points
Lively, attractive wine from the autochthon grape Petite Arvine. Ripe, fresh stone fruit on both the nose and the palate with a lingering salty finish. Some floral notes and honey with lovely fresh acidity.
Dubuis & Rudaz Vins, Johannisberg 2015 (Valais, Switzerland) I 86-88 points
A wine made from Sylvaner like you have never tasted before. Very aromatic and packed with bags of tropical fruit, ripe peach and honey, with some floral characteristic. Creamy and unctuous on the palate, yet retaining crisp acidity, with a long, slightly mineral finish.
Winery Khareba, Kvevri Rkatsiteli 2012 (Kakheti, Georgia) I 88-90 points
Dry white wine from the Rkatsiteli variety made in kvevri. Dark straw in colour with attractive perfumed nose of orange peel, peach and blossom, with notes of slightly bitter almond. On the palate, ripe tropical fruit with zippy acidity and some tannic grip on the finish.
Winery Khareba, Mtsvane Kvevri 2013 (Kakheti, Georgia) I 89-91 points
Tangy wine from the Mtsvane grape. Aromatic on the nose with bitter almond, peach and ripe apricot complemented with marmalade and orange peel. Fresh yet creamy on the palate with some tannic grip. Long finish.
Marco Cecchini, Verlit 2008 (Friuli Colli Orientali, Italy) I 90-92 points
Luscious sweet wine made from the Verduzzo grape. A nutty concoction of hazelnuts and amaretto, nut kernel, apricot and dried figs, spiced up with white pepper, tea, caramel, coriander, tea and cognac. A complex wine that deserves to be sipped very slowly.
Daniele Zof, Pignolo 2011 (Friuli Colli Orientali, Italy) I 88-90 points
Pignolo is an old variety from the area, forgotten for a long time, but recently revived. Attractive nose of black fruits and perfumed violets. Full bodied and rich, with ripe, fine-grained tannins and lively acidity. Flavours of forest fruits, cherry, raspberry, mushroom cinnamon and spice.
Marjan Simčič, Rebula Opoka 2010 (Goriška Brda, Slovenia) I 92-94 points
Made from old Rebula (Ribolla) vines, 57 years old. A rich, fragrant, mouth-filling wine with flavours of honey and dried apricots, almonds, dried fruit and candied peel. Elegant and long.
Marjan Simčič, Gran Cru Sauvignon Blanc Opoka 2013 (Goriška Brda, Slovenia) I 93-95 points
Single vineyard selection. Crisp aromas of gooseberry and elderflower, augmented with the richness of honey and vanilla. Fresh herbs and nettles on the palate, with a long, lingering salty, mineral finish. Intense, rich and complex.