Seize the day or evening and head to Carpe Diem in the fifth district of Budapest to try some fine wines, both international and Hungarian.
On 15 October, Carpe Diem opened its doors in Zoltán Street in an exclusive opening party reserved for existing clients of finewines.hu. Ferenc Tar and Li JiaLei offered a fabulous flight of wines ranging from Champagne, through Mosel Riesling, Oregon Pinot Noir, Gevry Chambertin, Rhône Syrah and Dolcetto to Barolo, based on the selection that Ferenc had hitherto offered via FineWines.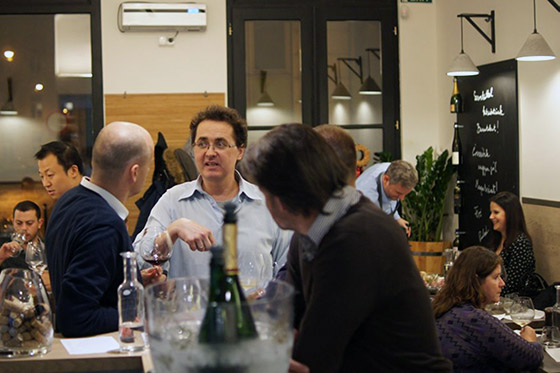 The compact, simple yet elegant, white-tiled room will provide the backdrop for those wine lovers, beginners or true aficionados, who wish to be able to taste and learn about the fine wines of the world at a reasonable price. Ferenc has been holding tastings of fine Rieslings, Burgundy, Rhône and Barolo at the Béterv 'apartment restaurant' for some years now, but now has a space of his own, together with his Chinese partner, Li JiaLei, an extremely adept taster himself, who has also made Budapest his home. Thus, he will be able to offer an even more regular opportunity for tasting.
Ferenc explains that the aim is to create a kind of refuge for wine lovers where they can not only taste excellent wines from the world's key wine regions but also learn about wine both through organised events and individual visits. He wishes to establish a kind of 'wine library' where you will be able to enjoy various styles of mainstream and off-the-beaten-track wine accompanied by an educational aspect.
The main range will not stand still; it will change frequently to enable visitors to sample a greater variety of wines. There will generally be about 24-28 still and sparkling wines on offer at any given time with a particular focus on Riesling. However, you'll be able to taste Syrah, Pinot Noir, and wines from rare varieties and less well-known regions. Of course, some limited production, unusual Hungarian wines, comparable in elegance, uniqueness and style will also find their way into visitors' glasses, allowing them to also experience the echelons of Hungarian winemaking and varieties. The aim is to have four or five local wines on offer at any one time. In addition, regular thematic events are planned on a weekly or bi-weekly basis focussing on varieties around the world, such as Pinot Duel, Riesling Parade, Red Giants, BubbleStream. Practical educational events are also on the cards, focussing on useful knowledge rather than being certificate-oriented.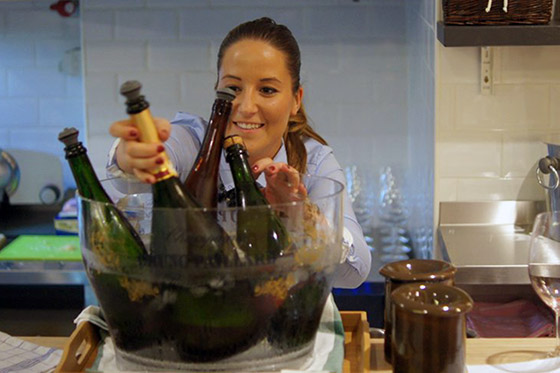 Naturally, Carpe Diem is not confined to wine, other beverages, including high quality coffee, and innovative food will be available to tickle visitors' taste buds.
The wine bar should become a meeting place for wine lovers who wish to escape the daily grind and spend some time in a different, more peaceful dimension. If the opening event was anything to go by, it will be the perfect place to do just that!